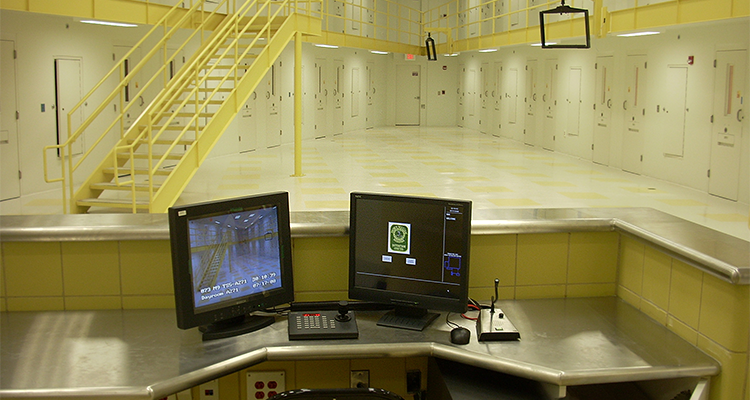 Cornerstone Detention Products is working to facilitate a much-needed transition in the corrections industry through a "Building With Knowledge, Succeeding Through Integrity" mindset 
Mitch Claborn, President and CEO of Cornerstone Detention Products (Detention), has dedicated his entire 45-year career to the corrections construction industry, tracing back to what he studied in high school.  
"I was in a drafting program when I was in high school," Mitch recalls. "Although everything today is rendered on AutoCAD or SolidWorks, back in the dark ages, it was all drawn on a drafting table. I always thought that I wanted to be an architect, but I had a great opportunity to join the drafting department at a local company in high school. They made security equipment and had a fabrication shop, so I started out detailing parts and running their blueprint machine in 1978." 
"After graduating from technical school, I moved around a few times and changed companies, but it all ultimately led to me establishing Cornerstone Detention Products in 1998." 
Over the last 25 years, Cornerstone has grown to be the leading security contractor, manufacturer, and supplier in the world. The company offers security doors, windows, walls, ceilings, and frames for correctional facilities, as well as hardware and supplies such as locks, sliding devices, and mattresses.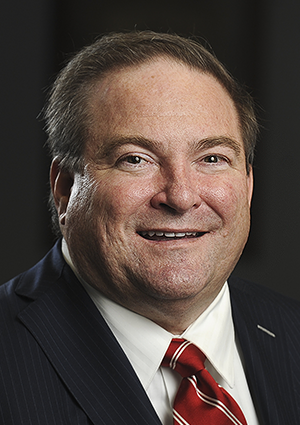 Client-first mindset 
Today, Cornerstone is a family of businesses, having acquired several other companies over the years: Slate Security, now known as Claborn Manufacturing; AirTeq; R W Modular, now known as Cornerstone Modular; and Norment Security Group.  
"We experienced immediate success, which propelled us forward," says Mitch of the company's growth. "We've grown into a really healthy company that I'm incredibly proud to be a part of. When I started the company in my garage, I was never set on being the biggest in the game, but I always wanted to be the very best. If you're the best at anything, size will take care of itself." 
Mitch attributes much of Cornerstone's success to its client-first mindset. "We've simply been customer-oriented, taking care of people and taking care of business. We've always tried to pay particularly close attention to our customers' needs, and we always follow up after we've completed a project," he says. 
"It takes one-to-three years on average to complete one of our projects, and during that time, you develop meaningful relationships with the owners. My philosophy has always been that all our clients should be clients for life. I want to be the first person they think to call for anything they need, which is something you earn by taking care of them and putting them first." 
Esteemed employees 
But caring for people extends beyond just the company's clients. Another priority for Mitch is taking care of his employees at Cornerstone. 
"That's always been another large focus of ours: obtaining the best team members we possibly can," he states. "Once they're on board, we provide them with all the training and tools they need to be successful. That's what truly sets Cornerstone apart from the competition: our ability to retain the workforce and grow alongside them. There's only so much a single person can do; it takes a whole team to be successful." 
As a specialty contractor, Cornerstone is vertically integrated and owns its own manufacturing groups. Its primary source of work is from government entities that contract Cornerstone to provide products for correctional and juvenile facilities.  
"When we are awarded a project to provide security equipment, our scope includes doors, frames, windows, hardware, glass, furniture, ceilings, and modular cells," Mitch says. "We can also supply concrete cells, shower units, and administrative rooms, thanks to the addition of Cornerstone Modular to our family of businesses earlier this year. 
"We don't build the buildings, per se; we simply offer the components that turn structures into secure facilities," he explains. 
Safety and security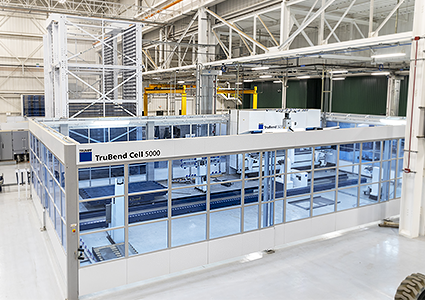 To support its projects across the country, Cornerstone has nine offices throughout
the US and plans to add at least one or
two more each year.  
"The offices support our service and supply segment, which makes up around
40 percent of our revenue by helping maintain previous projects," Mitch says. "Between replacement parts and renovations, it's a steady revenue growth model. Construction tends to trend up and down in accordance with the economy, but service and supply help stabilize things."  
Even during Covid-19, while many industries struggled, business did not slow down for Cornerstone or the correctional sector. "We were considered an essential service," he states. "Actually, the nature of the pandemic required us to develop new products to keep staff and residents safe." 
Resident safety and wellbeing is a topic that Mitch feels strongly about, and he is proud of the role Cornerstone is playing as these issues shape the future of the industry. "Even with the current state of inflation rates, we've never had this much available work before, and a lot of that work is centered around updating older facilities with more modern considerations for the mental health of residents," he explains. "We are seeing a much-needed transition towards supporting residents' mental health and preparing them for their transition out of the facility so that when they re-enter society, they can lead productive and fulfilling lives. 
"At Cornerstone," he continues, "we're proud to be a part of this growing movement because everybody deserves a second chance, and second chances for residents of these facilities can be deeply impacted by the conditions they experience while incarcerated."  
For example, Mitch describes how Cornerstone is taking steps to make its products look 'more residential than institutional.' He explains how a steel door can be built to have a finish resembling wood grain, softening its appearance while still maintaining the strength and security of the product.  
"New York City is in the process of closing down Rikers Island, but they're going to be replacing it with three facilities that look like normal commercial buildings," Mitch says. "Organizations in the US have started looking at centers in Europe that mirror this new approach to correction. They're trying to think outside the box. 
"Of course, there are still people who commit crimes and need to be incarcerated, and furthermore, there are some people within that group who require heavier security than others. But this industry is changing from the old ways of doing things, and we're excited to be a part of it." 
Beyond Cornerstone's role in the evolution of the correctional sector, Mitch has other aspirations for the company too.  
"I want to see Cornerstone diversify in the coming years, to transform our knowledge into more of a homeland security business and not be so heavily based in the corrections market," he says. "It's a tragic state of affairs what's happening in our society today with all the violence, especially in schools. I would like to take what I have learned over my career and apply it to other buildings, particularly new ones from the get-go, and see if we can help to better protect our children."  
Continued growth 
This year, Cornerstone is celebrating its 25th anniversary. As the conversation turns to this milestone, Mitch looks ahead to what is next for him. "I'm getting a little long in the tooth," he remarks. "I'm 60, you know! I hope in the next five-to-ten years, I'd maybe be thinking about my retirement. 
"As for Cornerstone," he continues, "hopefully, the company will have managed to double in size. We could easily have another ten-to-15 offices around the country and world by then. I would also like to think that we will have continued to innovate products that will change our industry for years to come."