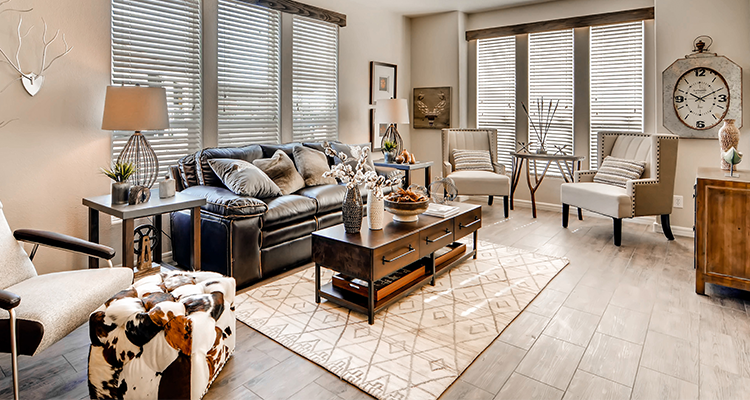 Crafting dreams into reality: Cavco revolutionizes the modular home industry 
Cavco Industries, Inc. (Cavco), a publicly traded company headquartered in Phoenix, Arizona is a large family of home building and finance companies. As a leading modular building manufacturer in the US, it has grown to become one of the most highly rated within the industry today, designing and producing high-quality manufactured homes. Meticulous attention to detail and unwavering quality have significantly fueled its reputation for excellence. With 31 main production centers across North America, the organization is focused on operational superiority in manufacturing. With more than 500 retail partners, Cavco has established a strong presence across the nation. Bill Boor, President and CEO, talks us through Cavco's success story.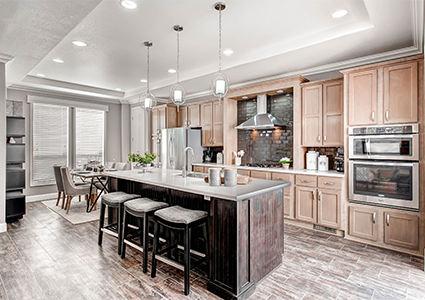 "Over 50 years ago, Cavco was created by a man who had experience making pickup truck campers in the back of a lumberyard in Phoenix. From those humble beginnings, it grew into a regional manufactured housing company that operated a few plants in the southwest. The company was always focused on cost management and maintaining a conservative balance sheet, which was to our advantage when the housing industry crashed in 2008. During those challenging times, other larger and better-known manufactured housing companies ran into financial trouble, and we were subsequently able to acquire those larger businesses. In effect, the 2008 crisis kickstarted our growth and through a series of acquisitions, we were able to expand our footprint. We acquired a particularly good company that came with a large and efficient retail organization, enabling us to add retail to the scope of our operations. That company also had a lending segment, and a manufactured housing focused insurance operation. We currently cover a lot of ground, both geographically and in terms of breadth of business, and employ approximately 7000 people. Last year, we sold about 20,000 homes; the production of which was spread across our 31 facilities," Bill explains.
Bill reveals that Cavco's business philosophy remains an integral part of its continued success. "At Cavco, we firmly believe that while our national scale enables opportunity, housing is ultimately a local business. Consequently, I would say that our approach is neither centralized nor decentralized. Most importantly, we are aware that every operation within the company depends on our people who are not just good operators, but excellent businesspeople. We empower our employees to make business decisions, which encourages engagement across the business. Of course, there are key decisions that must be made by operating leaders. So, our approach is to put each decision in the hands of the right person or entity. I believe that being so deliberate about our operating philosophy sets us apart. It brings about different results than when solely making decisions centrally," he states.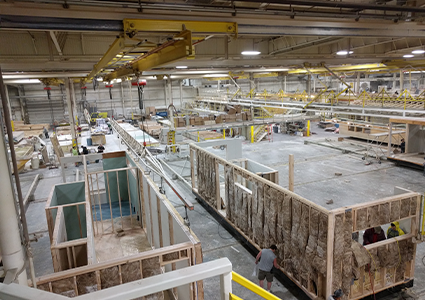 Economic solutions
In the last few years, Cavco has shifted its efforts into creating a positive workplace and investing in the success of its team. "We've worked hard to create an energized culture across the company; one in which people realize the importance of what they do. Instilling a strong sense of pride within our workforce is very important, and we regularly highlight the positive impact we have on affordable housing and the families who benefit from it. Additionally, we aim to emphasize the personal success of our employees. Many are working an entry-level job, but we want them to know that they are cared for and that we want to see them grow and be personally successful. We've developed clear career paths for our workers so that they can get valuable feedback and understand what it takes to advance and be promoted. I am particularly proud of how we have ramped up learning and development within Cavco. Indeed, in the last few years, we have assembled an ambitious, world-class team, with a sense of healthy competition and a will to win," he affirms.
Each of Cavco's factory-built homes is constructed in a controlled indoor environment at a fraction of the time and cost of a site-built home and is partially or fully customizable. Recently, the company was involved in an exhibition on the lawn of the White House to showcase the potential of manufactured homes. Cavco's method of manufacturing affordable housing is critical in the current economic climate. "It was a great opportunity to display a manufactured home in Washington, DC," Bill enthuses. "What was particularly great was the opportunity to truly present our homes in action. Homes on the Hill has been held a couple of times in the last few years as part of the Department of Housing and Urban Development's Innovative Housing Showcase. The event for us is not about selling homes, but rather about educating policymakers about the benefits of factory-built housing at a time of a national affordable housing crisis. This might be our most important project to date because legislators, regulators and policymakers in DC talk a lot about housing, affordability issues, regulations, and sustainability, but many of them have never been in a manufactured home, much less a modern manufactured home. So, giving them the opportunity to walk through one of our homes and witness the innovation and progress first-hand is very exciting. Ultimately, our aim is to make these homes more accessible. Zoning barriers need to be dropped to enable manufactured housing to be situated in urban locations and this requires outdated views of manufactured housing to change.
"While the market has somewhat paused, we're managing our way through it by focusing on our long-term strategy and staying the course. I'm confident that recovery will occur, and we'll be able to play our part in chipping away at the national housing deficit. Our goal is not necessarily to grow to a target size, but rather to continue to be a responsible and respected company. In five years' time, we want to have broken through the urban zoning barriers, to be making different and innovative products and to continue to be a great employer," Bill concludes.