Crenlo Engineered Cabs is delivering manufacturing excellence with design flexibility
As a leading global manufacturer of operator cabs for off-highway vehicles, Crenlo Engineered Cabs (Crenlo) provides highly engineered cabs to some of the top original equipment manufacturers (OEMs) in the sectors of agriculture, construction, military, and specialty trucks.
Formed through the merger of Crenlo Cab Products and Worthington Industries Engineered Cabs in November 2019, the business previously experienced decades of success as Crenlo Cab Products, supplying its very first operator cabs to Caterpillar and John Deere in 1957.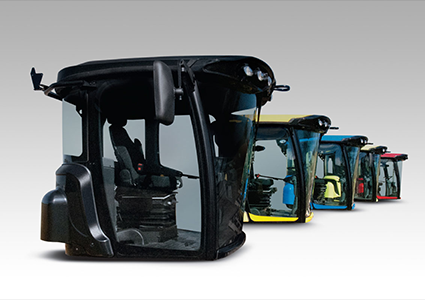 The business boasts extensive expertise and experience in pairing the world's most productive off-road vehicles with the industry's most valued cabs. As a global leader in off-highway vehicle operator cabs, its innovative hologram design and 3D printing techniques not only shorten lead times for customers but enhance value for end users.
Manufacturing Today had the opportunity to sit down with Crenlo Engineered Cabs CEO, John Lenga. From his extensive experience in both CEO and CFO roles, John is well-equipped to capture profitable growth, implement operational and process improvements, and address organizational challenges. Today, the company's operations are split into two primary areas – operator cabs and cobalt modern cabs. While operator cabs are typically used for highways, construction, and agricultural applications, cobalt cabs can be used for a variety of applications and offer customers a level of design flexibility.
Manufacturers have historically had little input in the design of cabs, but Crenlo's cobalt modern cab encourages customization. It enables customers to have the convenience of a ready-to-install, quick-to-market, fully integrated cab, but with the added design flexibility to make it unique to a brand. With a goal to keep operators safe, comfortable, and productive, the business continually invests in new systems, products, and technology to enhance production and efficiency.
Overcoming challenges
We also spent some time with Crenlo's VP of Supply Chain, Ed Jackson. "I joined Crenlo in June 2022, after having spent 12 years working at various construction OEMs and 14 years at an automotive manufacturer," Ed begins. Ed joined the company looking to apply his experience in
a more hands-on role.
"One of the biggest challenges is finding ways to navigate various market dynamics because the relevant trade policies are constantly changing," he explains. "This can often make it difficult to reliably source parts and supplies, which are now becoming extremely competitive.
"However, our portfolio of three manufacturing facilities gives us a unique advantage in the marketplace. It means that if we experience an issue at one of our sites, we're still able to produce the part or cab, just at another factory. This reassures our customers that we can reliably deliver at any time. Our facilities are located geographically close to one another, which also reduces our customers' logistics costs when they choose to work with us."
Turning to Crenlo's latest investments, Ed explains: "The availability of skilled labor is a problem in various industries, and it has become more of a challenge in
a post-pandemic world. To mitigate this issue where possible, we're working closely with our customers to design the next generation of cabs through robotics and automation. We're rolling out robotic welding, for example, and increasingly using automated processes to navigate
the current labor market.
Operational efficiency
"We've recently invested in two laser systems," he reveals. "These will continue to support our collaborative manufacturing capabilities across the three sites, as the plants can now also rely on one another for the internal supply of components. In addition, the systems ensure that we keep up to date with our market demand and have faster equipment to process parts more efficiently
than outdated equipment.
"In the markets we supply, many programs can have low-to-very-low volumes, but it takes around the same amount of square footage to produce products, whether high or low volume. We're currently in the process of adopting flexible manufacturing lines, which will enable us to run multiple models on the same weld cell, resulting in the production of different components at the same time.
"Flexible manufacturing will not only reduce the consumption of internal square footage, but better utilize our assets with more productive time throughout the day and also enhance our product offering for customers, even in low volume applications."
In recent years, Crenlo has also revolutionized its supply chain. All three manufacturing sites have adopted a single operating system, and the business has introduced a quarterly meeting with vendors to identify areas of change and build stronger relationships.
Like many businesses, Crenlo has not escaped the numerous hardships that have characterized the industry in recent years. "We're faced with the challenge of satisfying and fulfilling pent-up demand in the 'system' from the last few years," Ed explains. "The rolling fleet average age of construction and agricultural equipment is higher than ever before, and equipment in
the field is aging beyond its expected life.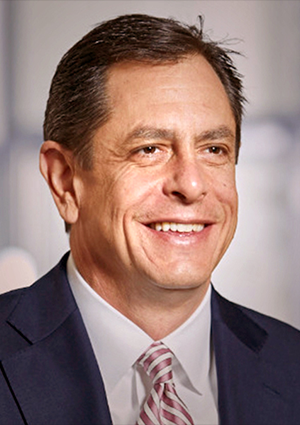 "It creates a natural demand as consumers need to replace or renew equipment," he continues. "This is especially the case after the pandemic, which made it impossible for companies to make upgrades, so we've only just caught up with the pandemic's pent-up demand, particularly within the off-highway market for construction and agricultural equipment. Combined with the impact of the US Infrastructure Bill, we're confident that demand will remain stable for the foreseeable future.
Customer satisfaction
"The hardships we've experienced have reinforced the importance of successful working relationships, especially with our base of suppliers. We're part of a heavily relationship-based industry that revolves around open, clear communication."
As our conversations draw to a close,
Ed suggests: "While the market looks stable, challenges can lie ahead around every corner and so we must be prepared to navigate and overcome those difficulties. The advice I give my team is, 'focus on what we can control.' There are so many social and cultural things we cannot change, like market demand, exchange rates, and geopolitical unrest.
John ends: "In terms of achievement, we must focus on the things we can control, tackling each day while maintaining our dedication to our valued customers by designing and manufacturing the best cabs in the industry, I'm a firm believer in the idea that if we focus on the right things – customer service, efficiency, and quality – and execute them successfully, great things
will happen."