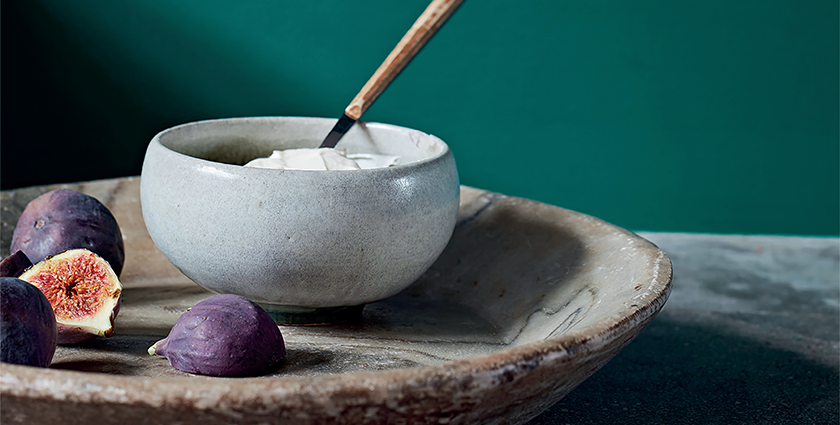 The journey to Industry 4.0
As it plans to boldly enter the Fourth Industrial Revolution, Crown Paints Plc invites us behind-the-scenes of its operations and explains why automation is the keystone to improving sustainability
It's been about a year since Crown Paints Plc (Crown) was last featured in Manufacturing Today. It's been a taxing year for all; one crisis, it seems, begets the next.
However, as Ellis Mudd, Director of Manufacturing at Crown, makes abundantly clear throughout the course of our interview, the last year has also been a time of positive change, an evolution of sorts that not only supports Crown's sustainability agenda, but also facilitates the company's brave and bold entrance into the Fourth Industrial Revolution (Industry 4.0).
"Like many manufacturing industries, we're currently facing one of the most challenging times that we've ever experienced," asserts Ellis, which strikes a firmer chord when you consider
the fact that Crown was established all the way back in 1777. "Hopefully we've come through the main challenges of Covid-19, but now we're experiencing a global economy that has been severely impacted by high inflation, uncertainty caused by the terrible situation in Ukraine, high energy prices and low consumer confidence. Furthermore, all the disruptions in the global supply chain, which arose during the pandemic, persist. We've gone from one situation with excessive levels of demand to another: worrying about the rising prices of raw material prices and the lack of confidence that consumers have in the market.
"When it came to the pandemic, we didn't suffer from labor shortages; we have a fantastic loyal workforce and people who want to work with us. The benefit of being a very good employer is that, during crises like Covid-19 people work with a sense of comradery to overcome the tough times together. This has been built up from a very long history of looking after our employees, meaning that when adversity strikes, we know that we're in a good place to fight back."
Though some businesses stood back, effectively waiting for the storm to pass, Crown decided to firmly stand up. In fact, the popular paint manufacturer accelerated its internal drive for operational excellence to face all those myriad external challenges, shifting its focus to achieve the company's highest ever standards of sustainable manufacturing. "We're still experiencing disruptions in the global supply chain," admits Ellis. "It's not just affecting the UK; it's a global phenomenon. We had to deal with the situation and essentially that meant becoming more and more efficient in our operations.
"In the past, we've invested very heavily in automation and process control; however, now our focus is on getting those assets intelligently networked so that they work seamlessly together," he details. "This has been chiefly informed by our partnership with Datastore. We've been working together on an end-to-end Operational Efficiency platform that will be used within our factory, optimizing our data capture and analysis process to help us make more informed and faster decisions regarding the industrial process. The applications of that data capture will enable us to not only increase our sustainability credentials but will also improve our operational efficiency as well. If you truly have that mindset, whereby you look at inputs and outputs with the intention of getting better results, then you'll always try to increase efficiency, reduce energy usage and improve sustainability."
Factory expansion
Digitization and automation are at the core of Crown's drive for continuous improvement and represent a major step on the company's eager path towards Industry 4.0. When we last spoke, Ellis informed us that the company was in the process of investing £4.4 million into its Hull-based factory, constructing an additional 46,000-square-foot raw materials and packaging warehouse. Further significant investments were made within the factory to incorporate some of the latest machinery and technology available in the industry.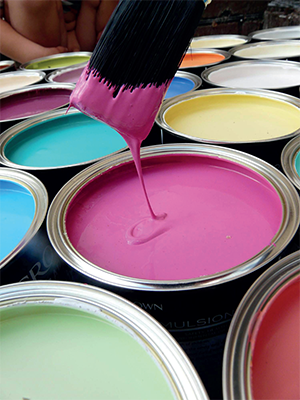 Agility and flexibility
Late last year, Crown cut the ribbon and opened the cutting-edge facility. Ellis is keen to offer us an update: "It's a fantastic warehouse a lot of investment went into it, but underneath it was all about optimizing flows within the factory, reducing its overall footprint, and making us much more efficient in the process. That's part of our overarching sustainability strategy, which has actually been a priority of ours long before it was fashionable!
"Optimizing these flows with highly automated assets means that we need much less energy to carry out our manufacturing operations," explains Ellis. "Filling lines are already highly automated, including robots and PLC controls , our manufacturing operations are process controlled as are our waste processes with software systems that sit over the top. We've always believed that there is a strong correlation between the amount of energy you use and your operational efficiency.
"Therefore, from an environmental standpoint, reducing energy demands increases sustainability," he notes. "It's a win-win in both areas. We conceptualize this in terms of waste reduction and value creation rather than merely cost-cutting. If you take out the waste, then you create more value. The next phase of our automation journey is to link these islands of control together end to end throughout the factory, creating one streamlined system that is highly networked and will communicate with every aspect of our operations."
For Crown, improving its operations to benefit the environment is nothing new. As Ellis proudly tells us, the company introduced power monitoring software nearly a decade ago. It also implemented the basics of LED lighting, employee behavior, and capital investment focussed on improving the largest drives. The UK paint company has won numerous awards for its environmental practices; however, now it wants to go one step further.
"Sustainability is one of the three pillars of our strategy and has been for some time. This has supported both capital investment and higher operational costs in order to become a leader in sustainable manufacturing. Our aim is to become carbon neutral in our own operations by 2025," asserts Ellis. "Essentially, that means we must not only reduce our energy consumption but we must also eliminate any use of fossil fuels. We are currently running a couple of trial projects in order to find the best solution for eliminating our use of fossil fuels. All of our electricity is from certified renewable sources, and we've just started our own onsite generation: 560 solar panels now adorn the roof of our Hull factory. The renewable project, which went live in February, is already exceeding our expectations. As a result, we're looking for other opportunities to facilitate Crown's transition to carbon neutrality."
The journey to Industry 4.0 is an exciting one – and Crown is well on its way there. "On our current trajectory, within the next five years, we will have transformed the efficiency and sustainability of our manufacturing operations to be world class. As a result, the company will be in a very good place to face the challenges of the future. Tomorrow's challenges will be different from today's ones. But, with the agility and flexibility we've demonstrated throughout the pandemic and into more recent crises, I've no doubt that we will be ready to boldly enter Industry 4.0."
Crown Paints Plc
www.crownpaints.co.uk
Services: Household paints