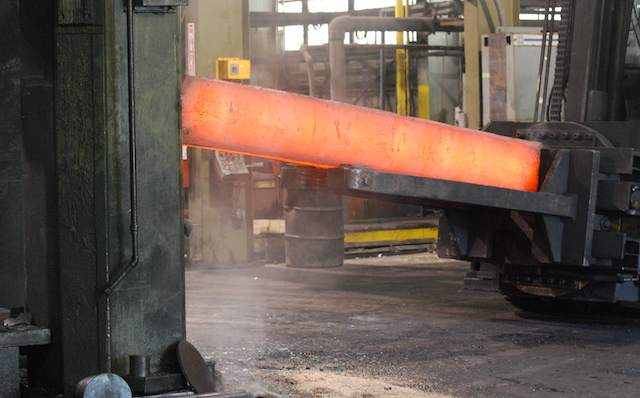 Custom Alloy's manufacturing floor operates in a manner similar to a hospital emergency room. "We call it 'controlled chaos,'" President Adam M. Ambielli says. "Change is a constant here."
Every single order received by the company is unique. "We train our salespeople to allow the customer to dictate term of sale and we will quote based on those requirements," Ambielli says. "Sales does not check with operations to see whether they can take an order, they just take the order, and operations then troubleshoots to meet the customers' delivery."
For example, a customer in Singapore could require three pipe fittings in three days packaged for air freight, with measurements in metric and want to pay in Singapore currency. "We want to be global problem-solvers," he adds. "We are able to do what other manufacturers are not designed to do."
The company has production meetings once or twice daily to review orders. All orders are routed through quality and engineering departments, which determine the requirements of each order. The engineering department creates a real-time traceability router for each order, which can be reviewed by all manufacturing employees.
Custom Alloy's procurement department determines whether it is necessary to buy materials, or if the order can be filled with what the company has in inventory. "We look at each order we receive from a customer as a partnership," Ambielli says. "We look at buying raw materials the same way. We've done a lot of relationship building with all of our vendors."
Core Customers
Custom Alloy's atmosphere of constant change and customer-driven manufacturing has been in place since 1968, when it was founded in 1968 by Adam F. Ambielli and John M. Ambielli, Adam M. Ambielli's father and uncle,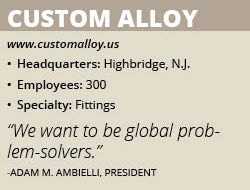 respectively. "From the very beginning, we've allowed the customer to dictate the term of the sale," says Adam M. Ambielli, the company's president since 2012.
The company specializes in manufacturing seamless and welded pipe fittings and forgings for customers who require time-critical maintenance and repair. Custom Alloy serves chemical, petro-chemical, power, subsea, on- and off-shore drilling, defense, aerospace, mining and gas transmission, which is their largest market today.
Forgings produced by Custom Alloy are used in a variety of critical applications including subsea pipelines located 7,000 feet below the surface of the Gulf of Mexico. One growing market for both fittings and forgings made by the company is the U.S. military, which uses them on tanks, Humvees, nuclear submarines and aircraft carriers, among other uses.
Custom Alloy's manufacturing operations are based in High Bridge, N.J. The company also operates a machine shop in Troy, Mich.
Embracing the Future
The unique nature of Custom Alloy's manufacturing operations demands a special breed of employee, which Ambielli admits can be difficult to find. "People who are just expecting to do the same thing or work on the same piece of equipment every day do not last here," he says. "It takes a certain individual to thrive in a controlled-chaos environment that requires change to respond to the needs of an ever-evolving market."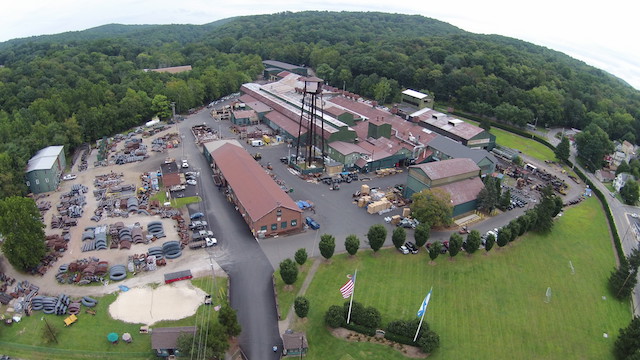 The company seeks people who align closely with its vision and mission statement (see sidebar). The company's hiring process includes a team exercise where applicants are given a task to accomplish. "We observe how they work together," Ambielli adds. "You can find out a lot about people when you put them with someone they don't know, given them a task and see what they can do."
Custom Alloy's staff is highly diverse in terms of experience. "We have three generations at our company – older, middle and new," Ambielli says. "I'm proud of how we are working with our new generation."
Ambielli says the company has adjusted its culture in light of generational turnover. This includes establishing a visual training program that includes producing videos that explain how equipment should be operated.
The company has also modified the way it communicates with many of its employees. "With people who have been here 40-plus years, we can speak to them in a more blunt manner," he says. "With the newer generation, we have to work around their backgrounds and change the way we communicate with them, so we can have them buy into who we are.
"Once they buy in, what they bring to the table is incredible," Ambielli adds. "Without the younger generation, there is no future for the company."
Custom Alloy's future will likely include establishing its own training school for machining, welding and hydraulics skills. Having the ability to train these skills will prepare the company well for the expansion of manufacturing in the United States and the development of new technologies in the core industries it serves.
"We're excited about 'Made in America' meaning something again," Ambielli says. "When it comes down to it, people all over the world want their lights to come on when they turn a switch.  The need for oil and gas, has pushed company strategies to think outside the box, which falls right into our wheelhouse."
SIDEBAR
Custom Alloy's vision statement: "To be global problem-solvers assisting companies with the most challenging issues by delivering quality products and services that meet unique requirements and customer expectations."
Core values:
* Caring for people;
* Being adaptable and flexible; and
* Having a can-do attitude.