Let there be light
The year 2019 has been defined by further global growth for Cyden, as the manufacturer of intense pulsed light hair removal products continues to drive improvements to its technology
At the beginning of 2019, we had a conversation with Giles Davies, CEO of Cyden, in which he talked at length about the rapid growth the designer and manufacturer of intense pulsed light (IPL) hair removal products had achieved on a global scale. Nearly a year on, if anything has changed, is the even faster pace at which the company has moved to expand its business in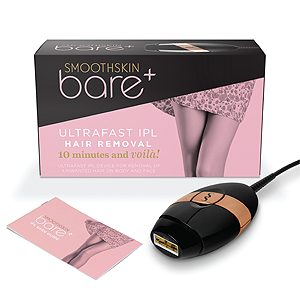 different regions of the world, most notably in Asia and Eastern Europe. In recognition of the remarkable strides made by Cyden, the organisation has also been presented with a number of prestigious awards.
"Without a doubt, the Queen's Award for Enterprise in the International Trade category is one that makes us particularly proud," Giles glows. "It is almost a seal of quality that is universally recognised. The fact is that a product designed and manufactured in the UK is being appreciated in markets like China and India, for example, and we have been able to use that to enhance our clients' confidence in us in that part of the world. We have actually been the recipient of multiple awards in China itself, too, including one for trendiest brand of the year, as well as a SuperNova award. Together with this, our products were also singled out by bodies in Japan and Australia."
Having widened its reach in the aforementioned Chinese and Japanese markets, Cyden has also just won new business in Thailand and South Korea. Giles offers his explanation on why the Asian continent has provided such favourable soil for the growth of the company's product range. "We are offering devices that resonate with the consumer. They are very good value for money, but, perhaps crucially, as they are being viewed as a Western beauty product, they are held in high esteem by Asian customers. The good traction we are seeing from Eastern Europe is down to similar reasons."
The other major highlight for Cyden this year has been the transferring of the company's production activities into its new factory. "It has been just over a year since we moved from an outsourced production model to full in-house production, and the process of setting up all of our processes at our new location is now 90 per cent complete. Given the continuous growth we are experiencing, we are planning a further investment in the facility that will see us install three new production lines in 2020 – one in January and the other two towards the end of the year," Giles reveals.
"The new equipment will be vital, as we continue to evolve our products and enhance our range. There will be brand-new products that we are going to release in the near future, which, combined with the existing products we want to start producing ourselves, instead of outsourcing to subcontractors, will require extra capacity," he adds.
To Giles, the relocation will also provide long-term benefits with regards to Cyden's ability to be more reactive to customer demands. It is for this reason that the company has made the streamlining of its manufacturing activities an ongoing process. He discusses: "We take a very holistic view of the entire supply chain as we want to make sure that our production capabilities are such that enable us to make the products, both we and our customers want to see. We have to be able to maintain the world-class quality of our devices, because they are regarded as medical devices in many markets. Also critical is to offer flexibility to consumers and the new factory plays a huge role in that, as it allows us to create a wider range of models to keep all markets happy."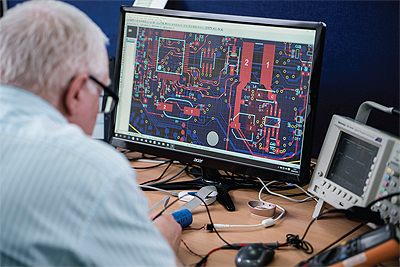 Alongside the optimisation of its manufacturing efficiency, Cyden continues to invest heavily both in R&D and clinical research, in order to find ways to make its products more accessible. "I think that we run more clinical trials on a device than anybody else in the industry," Giles points out. "There are multiple factors that consumers take into account when looking for a product like ours, the first of which, undoubtedly, is safety. Efficacy is also key and the trials we run, help us to create devices that satisfy people's needs. Then, we are taking steps to make the products look good. When all is said and done, we are selling a beauty tool and its design has to reflect that.
"Ultimately, our efforts are directed towards driving the cost of the technology down, whilst making it more efficient. If we achieve that, we can expect that our devices will become more widely adopted and that can lead to a growth of significantly larger proportions," he remarks.
Evidently, Cyden is going from strength to strength at the moment and it is no surprise that Giles and his team have set their sights on an even more aggressive global expansion. "We have an excellent global distribution network, which we are looking to increase and our sales teams are currently focused on finding the right partner for each country we want to target. In the meantime, we will continue to collaborate closely with our current partners and developing new and exciting projects together. The release of an upgraded version of our SmoothSkin Bare in May and its excellent performance in the market, where its sales have exceeded our expectations, is filling us with confidence for our future product releases. Within the next 12 months, we are certain to add new tools to our catalogue and put these down our distribution channels, which will result in extra growth for the business," he wraps up.
Cyden
Products: Intense pulsed light hair removal products