Part of the furniture
Dams International is proud of its long-established history in the UK office furniture sector
A family owned company based in Merseyside in the UK, Dams Furniture Ltd was established in 2009. However the Dams brand itself dates back to 1967, giving the business nearly five decades of experience in the office furniture market, which clients can draw upon when looking for the perfect solution.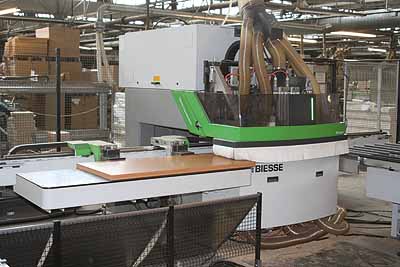 As a result of this background in the industry, Dams has evolved into a truly one-stop-shop resource for all office furniture needs, whether that is desking, seating, storage, receptions, tables, screens or accessories. The company has also developed its product range, in order to also be able to meet the needs of clients looking for furniture solutions for café & bistros, home offices or student accommodation.
The jewels in the crown of 250 employee strong Dam's operation are its facilities. Its 75,000s² ft manufacturing factory, 125,000² ft warehouse and distribution facility and 35,000² ft seating and upholstery factory are the focus of major ongoing investments that are designed to keep them up-to-date, as well as to enable Dams to bring back some of its previously outsourced operations to the UK. In fact, the upholstery department was launched as recently as 2013, after a significant investment in the most modern upholstery technology. This enables Dams to offer unlimited fabric choices and a growing range of designs, using fabrics from recognised brands such as Camira and Bradbury.
"The upholstery factory operates two manufacturing lines; one for batch production and one cellular production for the bespoke customer fabric orders," confirms Chris Scott, managing director at Dams International. "When we set up the new upholstery in early 2013, a key part of the investment was to underpin excellent quality. To ensure this on the range of operator chairs, we purchased a C-Gex drawstring machine, which is a patented product from France that removed the manual upholstery demand by automating the process. The end result is a fast production process and the same quality finish every time." On the back of this investment, the company has launched a five day fast-track made-to-order solution.
Meanwhile, the manufacturing side of the business, which takes melamine-faced chipboard (MFC) and turns it into quality office furniture through a number of key production processes, also features the latest cutting edge machinery. This wooden panel production space covers over 75,000² ft and employs 130 staff producing over 50,000 panels per week making it one of the largest in the UK.
Proud to deliver cost-effective optimum quality products to the market, Dams maintains its competitive edge through continuous investment in all areas of the business, as Chris notes: "Our key investments over the last 12 months include a biesse double-sided combination edge bander for the wood factory, bar code scanning in the factory, a new warehouse management system for the warehouse and additional vehicles to enhance transportation services. Over the next 12 months our focus will be on investing in the reconfiguration of a large proportion of warehouse racking and adding a CNC router with edge banding technology to the wood factory."
In addition to a commitment to quality, Dams maintains its leading market position is by offering immediate dispatch on many of its product lines. This is achieved through its a modern warehouse and distribution centre, which features over 10,000 pallet locations and around 100,000 items in stock at any time. "The wholesale approach means we can supply direct from stock. On an average day we will process over 500 orders, with just over 50 per cent being delivered the following day," says Chris.
In March 2015, Dams increased its stock holding by over 25 per cent to a massive £3.5 million in preparation for summer, and as part of this process it has been steadily integrating a new warehouse management system (WMS) into its 125,000sq ft warehouse in Merseyside. "The roll out of a new WMS in the distribution centre follows the implementation of the technology in the upholstery wood factory," says Chris. "This development will allow for full visibility from order creation to order allocation as well as providing us with a full audit history in support of our quality control procedures."
With £30 million turnover for the year ending 2014, and sales of £37 million anticipated for 2015, the future looks positive for Dams International as it continues to invest across all areas of the business to ensure ongoing growth. "We are planning to continue our organic growth of office furniture as well as looking at some vertical markets. This strategy was kicked off in February 2015 with the acquisition of Morris Contract Furniture, which is involved in the manufacture and supply of hospitality furniture," says Chris.
This acquisition included stock, online presence and its extensive catalogue of unique and innovative designs. Morris Contract Furniture will become a sub-brand of Dams International and aligned to its existing business model, which means it will now only supply furniture through the reseller channel, including office dealers, interior designers, architects, fit out contractors and catering suppliers.
"Throughout 2015 we will be rolling the Morris Contract Furniture brand into accommodation, education, acoustics and corporate interiors as well as the existing hospitality market. Meanwhile, for the overall business, the next 24 months are planned out in relation to Cap Ex; we know where to invest and when to maintain the current growth plan," concludes Chris.
Dams International
Products: Manufacturer and wholesaler of office furniture
Sites: Three sites in Merseyside, UK
Employees: 250