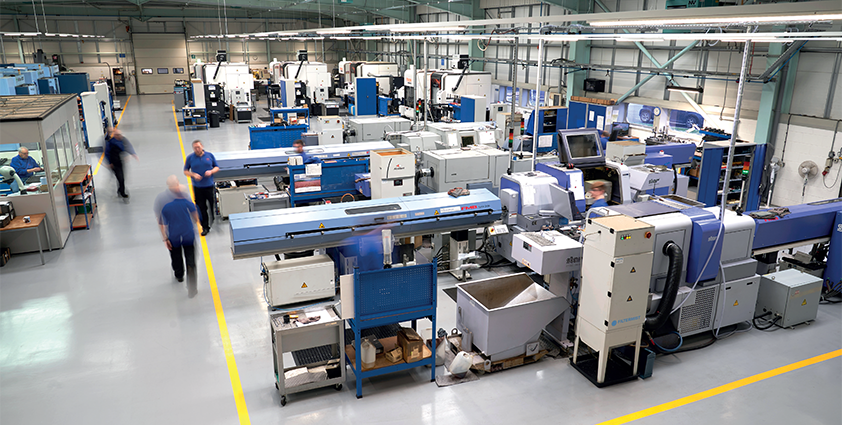 Medical precision
More than 30 years since its founding, De Soutter Medical discusses the vital importance of research and innovation, including the company's efforts to improve the sustainability of its operations
Privately owned De Soutter Medical (De Soutter) was founded in 1990, but the company's heritage in the production of precision instruments stretches back much further. It was just shy of 140 years ago that Louis Albert Desoutter, a French watchmaker, settled in England in 1883. It was Louis's sons, Charles and Marcel, who founded Desoutter Bros on London's Baker Street. The company originally specialized in the manufacture of lightweight limbs, before a gradual transition into the production of industrial power tools, driven in part by its own efforts to overcome the unique demands of precision manufacturing.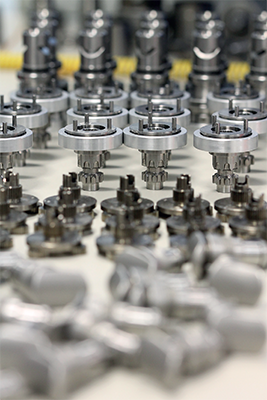 Fast-forward to the present, and De Soutter has established itself as a leading manufacturer and specialist in the development, production, and worldwide distribution of high-performance powered orthopedic tools for surgical procedures. "Our goal is to develop and produce advanced surgical cutting solutions for a rapidly changing global healthcare market," says Max Desoutter, Joint Managing Director at De Soutter. "Primarily operating within the orthopedic sector of healthcare, our powered surgical instruments are used by highly skilled consultants worldwide in a range of specialisms, but typically large and small bone surgery. However, we also manufacture instruments for neuro, spinal, ENT, maxillo-facial and cardiothoracic procedures.
"We manufacture and stock 830 unique types of surgical tools, attachments, and accessories at our 3500-square-meter facility in Aston Clinton," Max continues. "Our site also includes our state-of-the-art clean room packaging plant, which processes over 1200 unique sterile packed cutting accessories. It was the completion of this site in 2011 that helped us to launch one of our most significant products to-date: the orthodrive® series of products, a high-performance large bone power tool, with lithium-ion batteries, and a unique integral fuel gauge."
Relocated in 2005, the majority of De Soutter's mechanical components are machined at the company's advanced plant in Tewkesbury, Gloucestershire. "When we opened the site, it represented an extensive investment program, allowing us to significantly expand our surgical range," Max continues. "Now, the site gives us the latest in CNC turning, grinding, and machining. These operations take place under one roof, which means we have complete control over every process. It also allows us to continually make improvements to our quality and efficiency, which in turn enables us to better meet our commitment to the rigorous international standards of quality."
De Soutter has released a series of new innovations in recent years, as part of a strong emphasis on research and development, underlining its place at the forefront of the industry. "We continue to investigate new ways of manufacturing and assembling our products, and we consider this to be a vital part of what makes our offering unique and differentiates us from the competition," Max reflects. "In 2019, we were excited to announce the launch of our highly anticipated hekaDrill system, for use in neuro, spinal and ENT surgery. It's an area seeing significant innovation and advancements for our industry, and we're helping to drive that change."
As Max is keen to reiterate, this investment is a key component in the company's long-term success. "Without it, we wouldn't be in the position to produce best-in-class, cost effective surgical instruments," he says. "Our dedicated innovation program has enabled us to build upon our pipeline of product innovations. From launch-ready ideas to blue-sky concepts, we're able to continually provide solutions to an ever-changing global healthcare landscape. This in turn allows us to respond directly to our customers' needs."
One such need, is the growing demand among De Soutter's clients for more environmentally friendly solutions. But this, too, is a challenge that the company is well-equipped to meet. "We've recently launched an eco-friendly device for irrigating a surgical site during large bone surgery," Max reveals. "As it stands, the vast majority of products on the market are bulky, wasteful, and require a hospital to dispose of an electric motor, eight AA batteries, and a great deal of plastic after each procedure. Analysis of hospital operations had identified this as a huge source of waste, and it's for that reason that we released our ECO Pulse device, a solution which successfully reduces clinical waste by up to 55 percent by eliminating most of the disposable elements."
It's not only through its products that De Soutter is driving higher standards when it comes to sustainability. The company has also launched initiatives to drive down waste and improve efficiency throughout its operations. "We've completed several such programs over the years," Max recalls. "Currently, we're targeting our use of cardboard and our consumption of electricity, two areas that are closely intertwined with global supply chain challenges.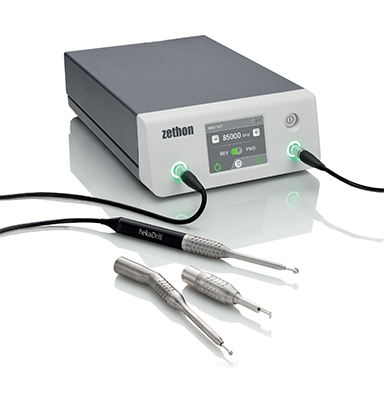 "By transitioning our efforts towards more environmentally friendly solutions, it not only helps us to reduce our carbon footprint, but it also delivers cost savings that we're then able to pass on to hospitals," he continues. "Wherever possible, we continue to push the envelope of the disciplines we work in, but we're not just acting because it makes good business sense. We, and the industry, need to consider the burden that we place on our natural resources. Simply put, it's the right thing to do."
Not to be overlooked are the people at De Soutter, whose dedicated efforts are key to the company's ability to realize its lofty ambitions. "We're a third-generation, family-owned and run business," Max reminds us. "In order to stay true to that, we work hard to create, and subsequently benefit from, greater continuity and stronger loyalty from both our colleagues and customers. We're also able to apply longer-term decision making, something that is critical in healthcare, where product development cycles often take several years to materialize.
"We look for colleagues that enjoy using their initiative," he adds. "We empower them to support their team members with training, help, consideration, and kindness so they can become the best they possibly can."
Like all businesses, the last two years have seen De Soutter forced to grapple with the crippling effect of Covid-19. More than ever, it's during this time that the resilience within De Soutter's employee base has come to the fore. "Throughout the pandemic, our colleagues have been flexible and resourceful, enabling the business to continue to operate throughout," Max says. "This in turn allowed us to support medical settings in the UK and abroad with much needed supplies."
Although the brunt of disruption is over, the period has nevertheless proved to be a steep learning curve, and is set to reshape the company's approach to the future. "The pandemic has taught us a lot about what we can achieve when faced with a challenge that, on the face of it, seems unattainable," Max argues. "We now have a much more positive outlook when looking for solutions."
With three major product launches scheduled for 2022, De Soutter's positivity is justified. "Each of those will be rolled out globally across our direct branch sales offices," Max concludes. "In addition, we'll also begin the construction of a significant extension to our existing head office at Aston Clinton. This will transform the services we can offer to our customers and expand our technological expertise, by allowing us to make further investments in highly skilled engineers and state-of-the-art machinery."
De Soutter Medical
www.de-soutter.com
Products: Powered surgical instruments