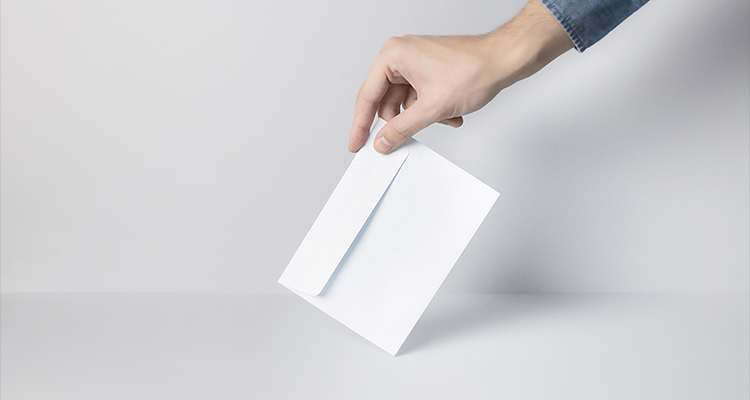 Defeating the odds: How Cenveo has continued to strengthen its operation for more than a century
What started as an envelope manufacturer over one hundred years ago, still remains one of the largest in North America today. This is the story of Cenveo. Throughout its time, the business has experienced ebbs and flows and growth and setbacks, and in this edition of Manufacturing Today, we investigate the state of the paper industry, and Cenveo's approach to bolstering the sector.
The company has evolved against the background of a turbulent industry. We've all seen dwindling newspaper stands as the world slowly goes paperless. The email era has also meant that long, handwritten notes are a thing of the past, and the inevitable reality means the slow paper decline is also having fluctuating consequences on both suppliers and manufacturers.
According to online reports, changes across the sector shows that printing and packaging companies are struggling to procure paper in the necessary grades, at the required time, and in a sufficient quantity to fulfil customer orders.
In a bid to ensure just-in-time deliveries, distributors stock multiple grades, ready to ship immediately. Some printers even benefit from a stock of paper on their premises on a consignment basis, thereby ensuring sufficient supply without tying up excess working capital.
This is where Cenveo does it right. Despite fluctuations, it is a business upon which customers can depend. Since 2005, the Burton family has encouraged a united and supportive company culture to see the business through market disturbances. Now, as a collective majority shareholder, the company continues to grow from strength to strength.
One aspect that the business is particularly proud of is its approach to sustainability. Available to the public, its commitment outlines its vision of manufacturing towards a sustainable future, enveloping the products, processes, and people within the communities it operates.
It is Cenveo's policy to conduct all activities in a sustainable manner, and implement business in compliance with applicable environmental, safety, and social regulations. From Manufacturing Today's research, the business is committed to continuous improvement of processes and products, utilizing a management system that identifies, prioritizes and addresses environmental, sustainable, and social risks to minimize its impact on the environment and the communities in which it operates.
The policy seeks to tackle day-to-day tasks in a bid to ensure all operations are streamlined to be efficient and unharmful to the planet. Accordingly, the business holds high expectations of everyone who works for and with Cenveo Worldwide Limited to apply the key principles that guide operations.
Some of the main objectives include maintaining, and where possible, exceeding compliance with all applicable environmental, health, safety, and social rules and regulations. Additionally, Cenveo offers and encourages the use of environmentally sustainable or eco-certified products to its customers.
Furthermore, the company approaches all sustainability matters as it does any other critical business activity, establishing clear goals, strategies and performance standards. It holds all employees accountable for environmental, health, safety, and sustainability compliance and performance, identifies and minimizes business critical risks, and implements plans and procedures to manage and properly respond to, and report any resulting impact. Finally, Cenveo is on a mission to evaluate facility performance and use its principles to enable continuous improvement.
In addition to its sustainability goals, Cenveo also recognizes that sustaining a diverse supplier base offers a competitive advantage. It serves as a powerful business tool and improves the communities in which employees and customers live. The company's supplier diversity mission is to identify and purchase goods and services from Certified Small Business Enterprises as well as other diverse ownership classes that include certified minority, women, veteran, LGBT, HUBZone, and differently abled in order to help achieve its corporate objectives.
With Cenveo, customers will have the capability and capacity to break boundaries, increase profitability, and create an impact that can be felt worldwide. Through hard work and dedication, the company believes it can achieve a future where all businesses are empowered with dynamic opportunities for sustained success.
Although the business has been doing well to persevere, that isn't to say it has not faced its share of difficulties. Although it is one of the country's largest envelope companies, it recently instigated plans to permanently close its Indianapolis plant. The plant, which was located along the Churchman Bypass, closed on 8th September 2023.
Cenveo has operated the envelope plant since 2011, when it acquired MeadWestvaco, which also made envelopes at the facility. The firm sold its custom labels business to Brook + Whittle in April 2022 to complete its management buyout in 2022.
Regardless, Cenveo is swimming against the tide to ensure its longevity in a market that is constantly changing. With determination, and a people-centric approach, the business continues to endeavor to achieve success for many more years.