Driving forward into the future
After more than 150 years of achievement, DEUTZ is now one of the world's largest independent manufacturers of diesel engines
With a product range that extends from 25 to 520 kW and a strong expertise as system integrator, the company's engines from 2.9 to 16.0 litre cubic capacity are suitable for a wide range of applications. DEUTZ provides worldwide sales channels and service network and its strong brand name is a synonym for leading technology and highquality products.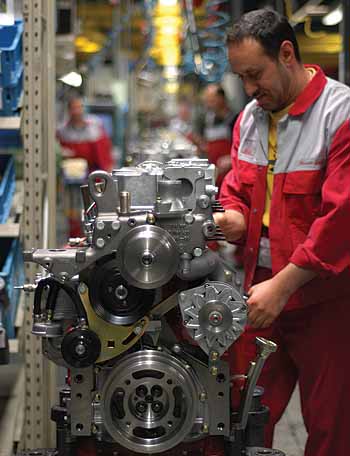 Christian Krupp, Senior VP Finance, Public and Investor Relations, explained that as DEUTZ originally set its focus on industrial diesel engines, the off-highway sector is its main business. "Our strongest segments are mobile machinery (e.g. excavators, wheel loaders, telehandlers etc.), agricultural machinery (e.g. tractors) and stationary equipment (e.g. gen sets) as well as automotive and marine applications," he said. "Our main clients are (among others): Volvo, AGCO / Fendt, Terex, JLG and Same Deutz- Fahr. Furthermore, DEUTZ provides a wide variety of products and services around the engines designed to maximise performance. From individual application engineering to smart engine retrofits, DEUTZ offers extensive support throughout the lifetime of the engine."
As one might expect from a manufacturer of industrial engines, environmental considerations are of prime importance, and DEUTZ allocates considerable amounts of research and development resources to emission regulations and fuel efficiency. "Emission regulations are certainly one of the major challenges in our business," Christian agreed. "After Stage IV was introduced in the European Union (EU) in 2014, we are now looking at Stage V, which is expected to apply to Europe from January 2019. This challenge DEUTZ passed at a very early point in time. On the basis of the EU Commission's Stage V proposals, published on 25 September 2014, DEUTZ AG's diesel particulate filter equipped engines in the 2.9 to 7.8 litre cubic capacity range already meet the limits envisaged for 2019. The definitive regulation is expected at the beginning of 2016. In anticipation of the fourth emissions standard (EU Stage IV / US EPA Tier 4), DEUTZ had already re-designed substantial parts of its engine range from scratch and had implemented the latest exhaust after treatment technology. In conjunction with a sealed diesel particulate filter (DPF), these engines already conform to Stage V. This means that no expensive modifications to customer equipment are needed for them to meet the next emissions standard because engine dimensions and design remain the same.
"This head start in experience has resulted in a reliable technology and represents a unique selling proposition within the market. This will give DEUTZ customers long-term planning certainty. The relevant engines are identified by a special 'Stage V ready' logo, ensuring that clear information is available to the market. Irrespective of emission levels, DEUTZ is systematically continuing to enhance the performance of its engines to secure its technological leadership. Fuel consumption and compactness are two especially strong assets of DEUTZ engines. Thanks to our Stage V ready exhaust after treatment, we are now able to give even more attention to specific customer needs and the best possible integration of the engines."
Christian added: "This shows that in terms of technology, we remain at the leading edge of the market. It was additionally encouraging that our new products not only impressed our existing customers, but also attracted new customers for us across all regions and sectors."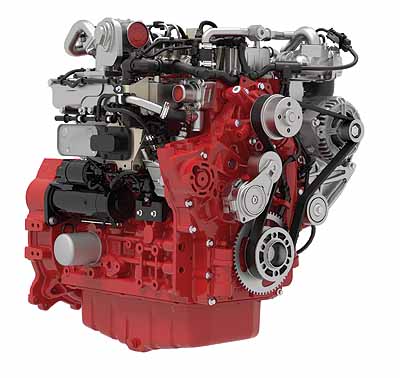 These customers are served by DEUTZ facilities across the world, including China through a joint venture. The company's ability to offer optimal supply in all regions in the world is one of its major strengths, and it is also able to provide excellent service products around the engine, in an offer called 'Engine Plus'. This includes DEUTZ providing customer-specific engineering support and application services to allow for optimum system integration of all hardware components and software functions to AGhelp customers integrate DEUTZ engines into target applications. "We see excellent potential growth in our service business," Christian stated, before continuing: "Right now we have a very comprehensive product portfolio, which fits perfectly into a wide range of applications. This gives us an excellent position in the market. We see a bright opportunity in our state-of-the-art exhaust after treatment, particularly the DPF that is necessary to fulfil the Stage V standard. What is particularly relevant is that
DEUTZ not only has the technology, but also years of important market experience. At the point of introduction of Stage V the company will have accumulated ten years of experience with DPFs in the field."
Overall DEUTZ targets organic growth by developing environmentally friendly and efficient propulsion technologies, and going into the future, the organisation has a clear long-term vision. "One important task is expanding the customer base, and tied into this is an ambition towards internationalisation, which means expanding our international production, development, procurement and logistic network," concluded Christian. "Raising our efficiency and profitability will be the major goal we are pursuing over the next 12 months to stay competitive."
Deutz AG
Products: Engine manufacturer
Sites: Nine
Employees: ca 3900