Discover how Brenderup Group intends to be Europe's leading trailer provider
With various well-known brands in its portfolio, Brenderup Group provides customers with high-quality, reliable trailers, accessories and spare parts. Its products include leisure, professional, boat, and snowmobile trailers for both private and professional use. It is also the market leader for trailer rental in Scandinavia, with Europe's largest trailer fleet at its disposal.
Combining its 80-plus years of experience and knowledge of trailer sales and rental with its own manufacturing facilities, means the business is well-positioned for success in Europe. Henrik de Verdier sits down with Manufacturing Today to discuss the company's history and growth, as well as recent investments.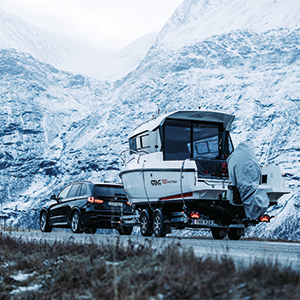 The Brenderup brand was born in 1936 through the combination of two companies (the brand Fogelsta was born in 1934) and takes its name from the Danish village in which it was founded, but the company only entered the trailer market in the 1960s. "We've had many significant milestones, but I'd say one of the biggest came in 2012 when we made the decision to decrease the number of brands we work with," begins Henrik. "With a smaller portfolio of brands, we were able to focus more intensely on our current premium brands, such as the Brenderup brand itself, Fogelsta, Ellebi, as well as our rental brands and concepts.
"Aside from sales, we started our unique rental scheme in 1981 in collaboration with gas stations, and our OneWay concept in 1983," he continues. "From there, we focused on growing the business in Scandinavia, where we are now the number one market leader for all trailer-related needs. We're still expanding in the European market; we're the largest trailer rental service in Europe and the second largest in trailer sales. But our goal is always to strive to be number one in our core markets."
Headquartered in Malmo, Sweden, the business operates facilities across Europe, supporting customers in its main markets; Scandinavia, Poland, Germany, France, and Italy. Its assembly plant in Jönköping, Sweden, is supported by two production sites in Wielen, Poland, and recently acquired Tysse, located in Tyssebotnen outside Bergen in Norway. Overall, these facilities produce an impressive 60,000-plus trailers per year!
Contributing to Brenderup Group's overall success in 2022 is the acquisition of Tysse Mekaniske Verksted AS (Tysse), a leading Norwegian trailer manufacturer and supplier. "The most important thing we look for when we enter an acquisition is the culture of the company, that they have competitive and high-quality products, and Tysse was a complete fit for us," Henrik recalls. "It has a rich heritage and was also a family-owned company with a very strong market presence, and the market leader in Norway.
"Tysse's plant is on the beautiful island of Osteroy, around one hour away from Bergen in Norway," he explains. "When I first arrived there, I drove down this narrow road and thought to myself, 'how can they produce anything on this remote island?' I quickly realized how wrong I was – I pulled up to an ultra-modern factory using robotics to produce more than 10,000 units every year, with an impressive dedicated team! So, not only has the acquisition of Tysse strengthened our Norwegian presence, it has also increased our production capability."
Expertise sweet-spot
In addition to business developments, 2022 initiated personal change for Henrik, as he began a new role within the group's management team. Henrik reflects: "I started with the company 12 years ago as a sales representative and have worked in various roles since then, so I am delighted to be appointed as Group Sales & Marketing Director and looking forward to the exciting times ahead.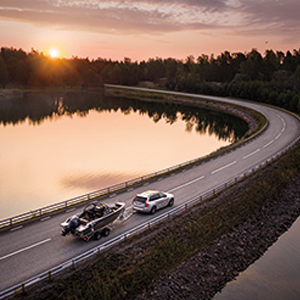 "My vision entering this role is the same as many of us in the company – we are forward leaning and live by the phrase 'on the move' in all aspects of the business," he continues. "What I mean by that is we never settle. We are forward leaning, always striving ahead, and thinking of the next step. Our goal is to
see Brenderup Group as the number one trailer supplier in Europe, regarding both volume and profitability, and we will not settle until we reach it!"
However, Henrik is realistic and honest about the challenges Brenderup Group has faced in recent years. "The COVID-19 outbreak was so shocking because everything suddenly came to a complete standstill," Henrik explains. "What happened two weeks later was even more surprising – we saw unprecedented sales in all our segments, and we had to ramp up the production of these trailers while maintaining safety protocols."
After post-pandemic recovery, the business grappled with the consequences of the outbreak of war in Ukraine. "It's been harrowing to see the impact of war, especially from our main production site in Poland, which is close to the Ukraine border," Henrik details. "We have conducted thorough analysis within the company, as well as with our suppliers and vendors, to ensure that we do not have any connection whatsoever to Russia, and that is really morally important to us and our owners Storskogen."
On the topic of morals, Henrik explains his passion for helping individuals' development, both personally and professionally. "I really enjoy seeing people progress and grow, and it motivates me to see people engaged and enthusiastic in their work," Henrik explains. "I always say to new employees, or young people interested in manufacturing, that you can never fully learn an industry, so instead, pick the areas that you want to excel in and learn them inside-out. We are all good at different things and the key to success is finding your sweet spot of expertise!"
Turning to the future, Henrik proposes: "We will inevitably have developed new products and strengthened our relationships with dealers, suppliers, and loyal customers. Maybe we have done some acquisitions as part of our European growth strategy, moving one step closer to being the number one trailer provider."