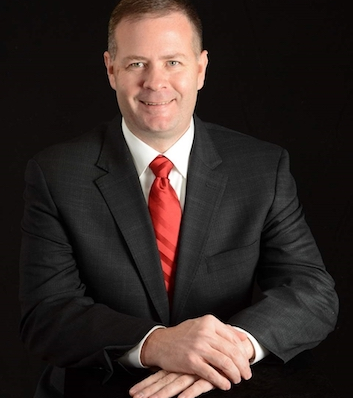 For Dwight Miller, the operations department at Dometic is more than just a part of the company. "I see operations as the hub of Dometic that brings things to fruition," the vice president of operations declares.
Miller is a longtime veteran of the Sweden-based company, which manufactures products for the recreational vehicle (RV), marine and commercial passenger vehicle markets. Its history goes back to 1919, when engineering students Baltzar von Platen and Carl Munters developed the world's first refrigerator.
The two accomplished this by using what would later be known as absorption refrigeration technology. In 1923, the Sweden-based firm Arctic acquired the manufacturing rights, and Electrolux acquired the company two years later.
Electrolux made the company its leisure appliances division, which became known as Dometic towards the end of the 1960s. In 2001, Electrolux divested its interests in the division, now operating as a separate company.
Smart Solutions
Dometic thrives by providing smart solutions to niche markets. "Over the last 75 years, we've acquired other product families such as rooftop ACs, water heater products and different appliances to make Dometic what it is today," Miller says.
For example, in 2014, Dometic acquired Atwood Mobile Products LLC, which manufactured ranges, furnaces and power ventilation fans for the RV industry. "Their products complemented ours and it really made a good portfolio for Dometic when these two companies came together," Miller recalls.
The company also benefited from its 2004 purchase of WAECO, which manufactured cooling boxes. After enjoying success in both Australia and Europe, "They're making their way in the United States," he says.
Currently, "We have nine different appliances we serve the industry with," Miller says, noting that Dometic is the marketshare leader in many of these product category, including toilet sanitation systems, range and cook top stoves, and furnaces.
The company's recent additions also include its power awnings. "That was a trend-setting product for us," Miller says. "We transitioned the industry from manual awnings to power awnings."
Evolving Customers
Dometic's customer base largely consists of RV OEMs, but the company's main focus falls upon the people who use the vehicles. Over the last decade, Miller says, the market has significantly changed.
A decade ago, RV users largely consisted of retirees and the affluent. "The RVs were not for an entry-level family," he recalls. However, the industry has moved towards more economically friendly vehicles for that demographic.
The market also has demanded more high-tech products. "With the new millennials coming on board, you're seeing more digitization of controls," he says. "Those little nuances of iPhones and gadgets are really starting to push into the industry now."
The Backbones
Miller joined Dometic in 2001 after working for another Electrolux firm. Over the years, he has held nine different positions at Dometic. "It's been very progressive career track," he says.
He takes pride in his work at Dometic, which included managing the move of the "mother ship" of its factory from a suite in Elkhart, Ind., to a 400,000-square-foot location in Elkhart. "That was one of the largest icons of achievement," he recalls.
Miller also praises his team, including Director of Operations John R. Hunter, who carries more than 30 years' experience in manufacturing. "He's one of the backbones in the manufacturing base with his leadership skills," Miller says.
Driving Quality
The operations department at Dometic, Miller says, is part of three major pieces that drive the company. "The operations piece is the third leg of the stool, and sales and engineering make up the other two," he explains.
But his department comprises "the execution piece of Dometic," Miller asserts. "Operations is the nucleus that makes everything spin around and execute everything, from purchasing to the manufacturing and delivery channels."
This makes a focus on quality critical for the operations department. "[Our] mantra is 'mobile living made easy with smart solutions, reliable products and reliable design,'" Miller says. "Without quality, you can't have quality products."
Miller adds that the department moves fast when resolving quality issues. "The biggest driver on quality issues is getting in front of them and preventing them from happening again," he says. "You've got to be Johnny on the spot and make sure it's resolved not within months, but days and weeks."
He sees a bright future for Dometic, which recently became a publicly traded company in Sweden. In addition, the industry has been setting record production numbers. "Right now, Dometic is keeping pace with that," he says. "The outlook for Dometic looks very promising."
Helpful Homes
Dometic takes part in charitable organizations, which now include Habitat for Humanity. "[That] is something we're going to be kicking off this summer," Miller says.
The company decided to get involved when it learned that some of its employees were in need of housing. "We'll be utilizing our own employees to build some local houses here for [them]," he says. "That's something we're going to be proud of this year."
Sidebar
Setting the Standard
Dometic takes a sustainable focus to its work. "We look serious at our responsibilities as an employer, manufacturer and at our environmental footprint," the company says. "We innovate, design and deliver smart, reliable products."
These products are safe and developed with sustainability in mind. "For us, this means that environmental considerations are made to the life span of a product, its energy efficiency and recyclability," Dometic states.
The company aims to lead the way in this field by going beyond regulatory requirements. "For example, RTX, our line of truck parking coolers for EMEA, have almost doubled the energy efficiency compared to the other models and our new CFX cooling boxes have best-in-class energy performance," Dometic says.