With more than 100 years of experience in manufacturing, it's no surprise that Bronson, Mich.-based Douglas Autotech Corp. has become an industry leader in the heavy truck and automotive segments. The company was founded in 1902 as a parts manufacturer for Henry Ford's Model T and, "since then, we have grown tremendously," it declares.
Douglas Autotech is best known for manufacturing high-quality directional controls for the international vehicle industry. "The management and employees of Douglas Autotech Corporation believe the key to acquiring and maintaining world-class leadership is through a commitment to providing quality, confidence and customer satisfaction," the firm states. "Providing consumer confidence and customer satisfaction to the buyers of our products requires a commitment to the finest practices in manufacturing, quality, innovation and continuous improvement in everything we do."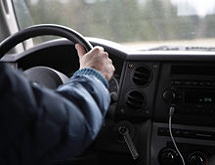 Although the company is best known for its work in the automotive segment, it has manufactured a variety of products such as electrical light switches, gasoline engines, vacuum cleaners, marine cylinders and appliance switches, it says.
Making its Mark
Throughout its century in business, the company has set a number of benchmarks in the industry, including the introduction of the first tilt and telescopic steering column in 1986. In addition, Douglas Autotech manufactured the first single-lever-type tilt and telescopic steering column in 1991 for heavy-duty trucks.
"Douglas started to supply its automotive steering columns and intermediate shafts to a General Motors/ Suzuki joint venture in 1990," the company explains. "Also, Douglas introduced the tilt and telescopic steering column with gas spring tilt mechanism for agriculture tractors in 1992. Douglas has become a major supplier of steering columns to the truck, agriculture and off-highway equipment manufacturers."
One of the biggest advantages of working with Douglas Autotech is its full service approach to manufacturing. "The major benefit to our customers is our ability to assume full responsibility for design, development, rapid prototype and test of our steering columns and transmission selectors for the automotive and truck industry," it explains.
In addition, Douglas Autotech employs an experienced group of engineering professionals. "The Douglas Autotech Design and Development group consists of a skilled team of professionals, combining a judicious blend of youth and experience," the company asserts. "In the workplace, we emphasize in-house training, documentation of learning and mentoring. With the help of a state-of-the-art test lab to validate product design, we have a complete engineering design source to develop steering columns and transmission shifters."
Commitment to Quality
Douglas Autotech maintains a strong commitment to quality and, in 1997, its two manufacturing facilities be­came ISO 9001: 1994 certified. The company's quality management program is extensive, and seeks to ensure the company meets or exceeds its customers' expectations. "Douglas Autotech is committed to continually striving for zero defects in all activities, 100 percent on-time delivery and the continuing development of our employees," the company explains.
Industry Advocacy
Companies like Douglas Autotech often rely on the expertise of industry associations such as the Association of International Automobile Manufacturers (AIAM) to remain competitive. The AIAM says it represents international motor vehicle manufacturers, OEMs and other automotive trade associations, and strives to provide analysis and advocacy on industry issues.
"The mission of AIAM is to protect and promote the unique interests of international automakers and their suppliers in the United States," according to the organization.
"AIAM is dedicated to the promotion of free trade and to policies that enhance motor vehicle safety and the protection of the environment." AIAM says its ability to provide access to pertinent industry information and insight is valuable to its members, and allows them to maintain a competitive advantage.