A time of transformation
For DS Smith, the last several years have been a time of significant change, featuring the acquisition of assets in both Europe and North America, and the sale of its plastic division
When Manufacturing Today Europe last shone the spotlight upon the activities of DS Smith – one of the world's leading providers of corrugated packaging – in the summer of 2018, it was an interesting time for a company that operates in 37 countries and employs over 31,000 people. It was then that, amongst other things, it was in the midst of advanced talks to acquire Europac – one of the most prominent packaging companies in Europe – and pushing forward with its efforts to solidify its newly established presence in the US corrugated market following its purchase of Interstate Resources in 2017.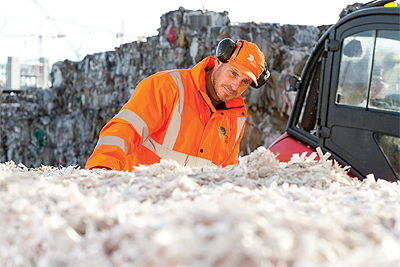 Speaking with Group Finance Director, Adrian Marsh, almost a year later, it quickly becomes apparent that the last 12 months have been equally as exciting. "The last year has been one of good volume growth, particularly when it comes to our FMCG customers and those whose operations incorporate e-commerce sales," he begins. "In that time, we have successfully grown the business organically, taken a larger share of the markets in which we are active, expanded in each geographic region we are represented in, and made significant capital investment throughout the business, which is continuing to deliver benefits."
This calendar year began with the completion of the above highlighted acquisition of Europac in January 2019, a development that has given DS Smith a much larger presence in Iberia and a particularly good craft paper asset in Portugal. "The actual integration of Europac into the DS Smith Group has been exceptional," Adrian enthuses. "During the regulatory process, the people at Europac were able to gain a better understanding of DS Smith, while we were able to reaffirm the fact that Europac was extremely well aligned to our values and how we operate. The result is that we could single out the best facets of both businesses which will help us to grow stronger together.
"The assets that we have acquired, certainly from a paper making perspective, are excellent, while those on the converting/packaging side are well invested sites in good locations. What we saw was the opportunity to truly optimise these assets, and they have been very receptive to that. This, in turn, has allowed us to increase our synergy targets from €50 million to €70 million, which will create fantastic benefits for everyone concerned. Therefore, it is safe to say that the purchase and integration of Europac has been very much a transformational development for DS Smith."
Similar terminology was used when it came to the aforementioned acquisition of Interstate Resources, and the moves made by the company to grow its proposition in North America since suggest that these were certainly not loosely thrown around words. "In addition to opening our new head office in Atlanta, Georgia, we have also broken ground on a new greenfield site in Lebanon, Indiana, which will be the site of a large, state-of-the-art converting facility that will give us the capability and capacity to serve our multinational customers," Adrian states. "The greenfield site is expected to come online in October/November 2019, and when it does it will increase our converting capacity by around one third, which we anticipate being a major driver for future growth!"
The year of 2019 will signify another defining moment for DS Smith, as it was in March that the company announced that it had agreed to sell its plastic division to private equity group Olympus Partners for an enterprise value of £585 million. "The plastics division had been a part of DS Smith some considerable time, however it was one that hadn't been our focus for a while as it is not where we see the future, which is in our development of sustainable fibre-based packaging," Adrian explains. "As such, we decided it was the appropriate time to sell that asset, and that will allow us to reallocate capital and utilise the funds of the sale to drive growth in our underlying business."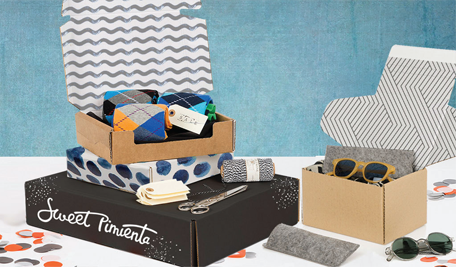 The sale of DS Smith's plastic division is just one of a long line of initiatives that the company has enacted to boost its sustainability efforts. These included its newly signed agreement to become a Global Partner of the Ellen MacArthur Foundation, a partnership that will accelerate the company's circular economy drive and support innovation across the business, including recycling and carbon-efficiency in e-commerce. It will also go a long way towards DS Smith achieving its long-term sustainability targets, which include manufacturing 100 per cent reusable or recyclable packaging by 2025.
It is fair to say, therefore, that Adrian is very pleased with the performance of the company in recent times. "Things are going well," he somewhat understatedly adds. "We are seeing strong growth originating from our sustainability agenda and through the continued rise in e-commerce-related business. Meanwhile, the work we are doing with our customers to identify solutions on both sides of the Atlantic is really exciting – particularly in North America – and we will continue to work as hard as ever to generate strong cash flow into the business.
"As far as what the next 12 months will hold, I expect that if we speak again then we will be talking about a number of positive topics. These will likely include, the success of our greenfield site in North America and how that will be delivering high value solutions to customers, the continued integration of Europac's assets into the group, and wider growth in Europe as a whole. Lest we forget, also, the on-going support we will provide to our FMCG and e-commerce customers as they seek out the very best in packaging innovation and design, which DS Smith has proven it is able to deliver."
DS Smith
Products: Corrugated packaging