Ticking all the boxes
DS Smith, a leading international packaging company, has recently entered the US market. Addressing the rise of ecommerce, it constantly develops innovative solutions, while carefully planning future acquisitions in strategic geographical zones
It is fairly unlikely that even in their wildest dreams cousins David G. and David S. Smith would have predicted where their business would be almost 80 years after its establishment in 1940 as a box manufacturer. A series of wise acquisitions and dexterous management decisions have allowed DS Smith to grow into one of Europe's leading packaging companies with a mind-blowing annual turnover of approximately £5.7 billion.
First listed on the London Stock Exchange in the late 1950s, the DS Smith Group grew rapidly during the 1980s, thanks to the acquisitions of St Regis Paper Company and Kemsley Paper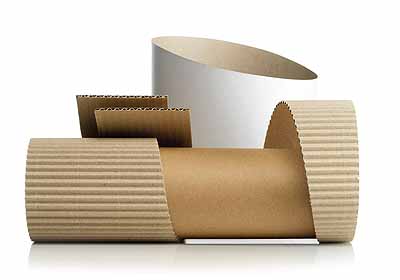 Mill respectively, in 1986 and 1988. The company's early inroads into plastic packaging occurred at the same time, with the purchases of Corrugated Products and Waddington & Duval. In 1991, DS Smith bought Kayserberg Packaging in a deal estimated at £170 million, which secured the business a presence in mainland Europe for the first time in its history. Since the beginning of the 21st century, the company has stayed steadily on the acquisition path, adding a number of businesses from across the UK and Europe to extend its portfolio, including Linpac Containers, Rapak, Otor, SCA Packaging, Duropack, and Gopaca, to name but a few.
Owing to the acquired companies' diverse profile, DS Smith has been able to develop a comprehensive portfolio of services to cover all bases in the packaging industry. To support its corrugated packaging operations and strengthen its environmental credentials, the company has developed a recycling business that collects used paper and corrugated cardboard, from which DS Smith's numerous paper manufacturing facilities make the recycled paper used in corrugated packaging. In addition, the organisation designs and manufactures certain types of plastic packaging, claiming a specialist role in this department, as well.
A 20 per cent operating profit growth was the icing on the cake in a buzzing 2017/18 year for DS Smith, which saw the company get a foothold in the US market for the first time. Discussing the group's latest achievements is its CEO, Miles Roberts. "The last year was one of strong growth, both organically and through acquisition. The organic box volume growth was up by more than five per cent year-on-year, which is a clear demonstration of the strong performance we put in the past 12 months. It is also worth noting that we are witnessing strong gains due to the rapid growth of ecommerce and the rising demand for sustainable packaging.
"Of course, this year will also be remembered for our first move into the US corrugated packaging market, and we have been more than satisfied with the progress made so far. In fact, the growth in the US has been even higher than in Europe," Miles discloses. The successful acquisition of Interstate Resources in the second half of 2017 was swiftly followed by the purchase of Corrugated Container Corporation (CCC) in May this year, and he goes on to share his impressions of DS Smith's early activities in America. "The returns have been well ahead of our expectations and we have noticed huge strong potential for growth in retail ready packaging in the USA. This type of packaging is one of our greatest strengths, but it is less developed in America than in Europe. Our European customers are asking us to expand our offering into the USA, so we can help them on a global scale. In Europe, we have delivered lighter, but higher performing packaging through cutting- edge technology and design, and we are happy to observe that the US market is welcoming a new and more sustainable approach to packaging."
Singling out CCC's deep market knowledge, long history, and well-established reputation for quality and customer service, Miles is confident that the Virginia-headquartered company will eventually become a precious asset for DS Smith. "The acquisition of CCC's four packaging sites complements our strategy and extends our footprint. It will significantly boost our box-making capacity and support our growth with the global customers we serve."
Remaining on the acquisition front, DS Smith is presently in advanced talks following its recent bid for one of the most prominent European packaging companies – Europac, for the reported sum of 1.7 billion euros. "It is a company we have been looking at, for a long time. We believe it will be a great fit for us, with its complementary assets in paper and packaging in Spain, Portugal and France. This is an exciting opportunity to enhance our customer offer in what we see as a key packaging growth region, and help meet the increasing demand for our high-quality sustainable products. Joining the two companies together will strengthen our supply chain and enable us to serve a greater number of customers in the region to a higher level," Miles comments.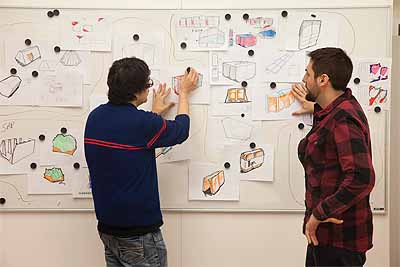 "The Iberian packaging market offers a major growth opportunity, as its ecommerce revenues are accelerating at a faster rate than the rest of Europe, including the UK, which is another big reason why we are specifically interested in building a stronger presence in the area," he reveals, opening up on what has become a major focus area for DS Smith – the ever-growing ecommerce market.
"Online retailing is growing at such an accelerated pace that it now generates new demands for ecommerce packaging to promote, protect, and contribute to the efficient product distribution at every stage, in order to create a memorable shopping experience for the end user," Miles explains. "The key to tackle these challenges is to innovate as much as possible. For example, our Made2Fit technology takes on one of the biggest problems in ecommerce that is paying to ship air, because businesses' boxes are full of void fill chips. In fact, our calculations show that every shipped box is empty by over 55 per cent. With Made2Fit, our customers are given the opportunity to create 39 box-size combinations from only three blank box sizes to make the right-sized pack for their product, helping them reduce both operational and shipping costs."
DS Smith has also introduced an industry-leading testing process named DISCS (Drop, Impact, Shock, Crush, Shake), which allows it to test whether its ecommerce packaging is delivering optimal performance through its suppliers' differing supply chains, as ecommerce fulfilment can include as many as 50 touch points.
Assessing the rise of online shopping, Miles insists that the packaging market is undergoing changes, the industry needs to adapt to. "The new ways consumers are shopping in a more digital world, as well as the real focus on sustainable packaging solutions offer the corrugated packaging market a huge opportunity and some great challenges, too. Our customers are seeking to trade through new channels and the high street is changing profoundly. The way I see it, the packaging industry must partner with big retailers and FMCGs to meet these challenges and ensure that they can continue to deliver great products and brand experiences without increasing the costs and the complexity of doing business."
In its annual Sustainability Review published in July 2018, DS Smith made a pledge to manufacture 100 per cent reusable or recyclable packaging by 2025, and to use 100 per cent recycled or Chain of Custody-certified papers by 2020, thus helping its customers to meet their Zero Deforestation targets. "We start in a strong position to realise our goals, as the vast majority of our corrugated packaging is recyclable and a large proportion of our plastic solutions are either reusable or recyclable," Miles remarks. "The raised profile of sustainable packaging over recent months has encouraged the entire packaging industry to focus on exactly what 'recyclable' means, and to work to ensure that recyclable products are recycled in practice.
"DS Smith is heavily involved in these conversations and our complementary paper, recycling, and packaging businesses enable us to give a holistic view of the challenges and the best solutions. Working to support customers that have similar ambitions, we will be identifying those products that do not meet the new definitions of 'recyclable' or 'reusable', and exploring how we can ensure that they become such in the future," he adds.
The company set a total of nine sustainability targets, including its aspiration to reduce its CO2 emissions by 30 per cent per tonne of production by 2030, against a 2015 baseline, achieve zero water impact by 2030, and ensure 100 per cent of its suppliers comply with the DS Smith sustainability standards by 2025. The Sustainability Review also highlighted the business' progress against existing targets. Seventy-one per cent of the commitments have been achieved or are on track, and many of them have now been integrated into the nine new targets. Most notably, over the past 12 months, the company improved its EcoVadis score, remaining in the top five per cent of all organisations evaluated, and achieved a 95 per cent FSC certification across all in-scope sites within its Packaging and Paper divisions.
Miles observes that the uncertainties around Brexit have forced some of DS Smith's clients to switch their investments from the UK to more favourable business conditions overseas, pointing out that the company has, by and large, done the same as it wants to be where its customers are. Evidently, however, this line of decisions has not affected its business results, and the CEO is pleased that DS Smith is winning in the vibrant packaging market, aiming to extend the trend. "Over the next five years, we want to continue to grow both in Europe and North America. Through a combination of innovative products, exemplary customer service, and a strong focus on packaging solutions, I believe we will continue to increase our market share and deliver strong returns for all our stakeholders," he concludes.
DS Smith
Products: Corrugated packaging