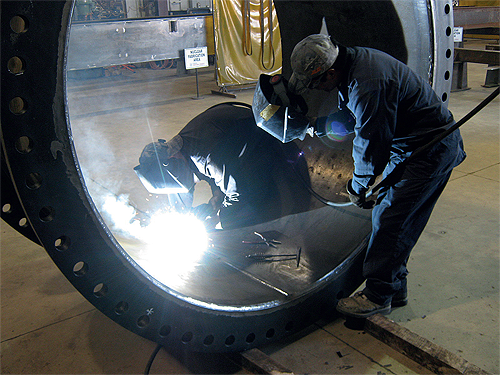 DuBose National Energy Services
Superior service
After decades of investment in the nuclear energy industry, DuBose National Energy Services offers the largest, most diverse inventory of nuclear certified and safety-related materials in the United States
Committed to high quality and superior service since its inception, DuBose National Energy Services began life as the nuclear division of a steel distribution company before striking out as a privately-owned specialty service business of its own. Primarily serving the nuclear power and specialist storage sectors, as well as the Department of Energy and the Department of Defense, DuBose started off as a materials supplier before adding a wider range of services, including fabrication, machining and blasting/painting.
As part of a rapid expansion program over the last decade, DuBose has extended its Clinton North Carolina site to over 200,000 square feet in 2014, launched a brand-new blasting and painting facility in 2017, became part of the Reliance
Steel family of companies in 2018 – the largest steel distributor in the US – and most recently, in 2020, opened a new Sales Office in Atlanta, Georgia. By no means an average materials company, DuBose boasts fast production and distribution capabilities, niche ferrous and non-ferrous metal expertise, and unmatched in-house testing qualifications.
"When it comes to the strengths of this business, our mature quality assurance program and our dedication to customer service are two of the things that really set us apart," declares Director of Sales Beau Laslo. "Our quality initiatives have been in place longer than most of our competitors and we continue to enhance them. On the service front, we are in constant communication with our clients, which has been especially valuable in a year like 2020 where a lot of customers were not operating from their typical work environment."
'Superior Service' has been a long-time foundation of DuBose, and company President Richard Rogers suggests the firm's customer-centric focus is as important today as it has ever been. "We are engrained with our customers and our customers' requirements," he states. "Our culture is very attuned to their needs. We understand that the parts we supply are critical and that it is extremely important for them to be delivered correctly and on time."
Though the company deals primarily in specialist materials and complex technologies, DuBose places great value on the human element of its operation. Living by the phrase 'We win with people', the business relies on its workforce to bring the DuBose experience to its clients.
"Our people are a huge asset to this organization," Beau says. "We have 140 employees here, and although we may all have different job titles, everybody in our organization ultimately has a responsibility to be part of the customer experience. It's something we've gained a reputation for. A lot of our customers award Dubose with business based on the fact that we do what we say and we say what we do. They know they can trust our organization."
Over the years, DuBose has been involved in a wide variety of projects, including powerplant refurbishments, powerplant upgrades and steam generator replacements across the US, Canada and the rest of the world. Among the company's latest work was the Vogtle Plant 3 and 4 expansion project for Southern Nuclear in Waynesboro, Georgia, where the firm supplied material and services as part of an initiative to generate a larger electrical output at the site.
"We support most of the commercial nuclear powerplants in the United States, in one way or another, and many plants abroad," Richard conveys. "Alongside that, we support OEMs and contractors with their scopes of supply for ferrous and non-ferrous metal components and fabrications. Our military work has also been a focus, as we participate in the refurbishment and newbuild of submarine and aircraft carrier parts."
In order to maintain its place at the head of the market, DuBose continuously invests in its equipment, facilities and processes. Across the last 15 years, the company has brought a lot of its services in-house, improving quality and making the firm more cost-efficient.
With the company's machining capabilities ever growing, DuBose will be carrying out its fourth machine shop expansion in 2021. The largest machining investment to date, the expansion will see the company add new pieces of CNC equipment, introduce more automated welding processes and increase its capacity, as DuBose looks to expand the envelope of products and services it can offer from a machining perspective.
"If you had come to our facility 15 years ago, you wouldn't recognize it today," Richard remarks. "When customers come in and see areas like the blasting and painting unit we installed in 2018, there is a real wow factor. The fact we can do everything in-house is really special and clients appreciate that.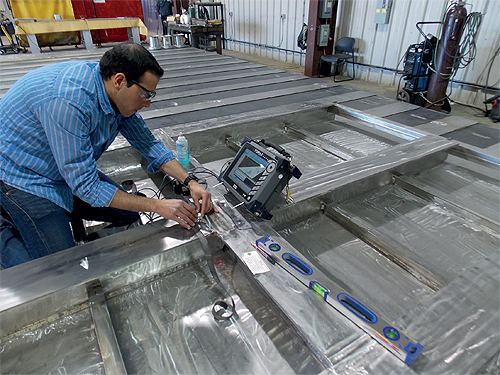 "By bringing our services in-house, we are becoming more of a one-stop-shop for our clients, reducing their overheads and streamlining audits and surveillance. Our industry is full of checks and balances, so even though we have all the quality programs in place, customers still want to be part of the process. Whereas in the past they might have had to visit four or five vendors, today they can come to DuBose and see the process from start to finish. It means we are creating a lot of value for clients, not only in risk and assurance, but also in overall time and money spent."
In an industry so dependent on traceability and strict qualifications, DuBose adapted well over the last 12 months despite the impact of Covid-19 on travel restrictions and changes in work environments. Alongside online meetings to discuss audits and inspection requirements, the company introduced stringent health and safety policies to help mitigate the impact of the virus and keep operations running smoothly.
"It's been a challenging year, but our clients have been extremely understanding and we have done a good job staying online," Richard reports. "As an essential business that did everything we could to remain open, we even became a vital source for new customers that were struggling with their supply chain."
In the year ahead, DuBose expects to further advance its capabilities through more aggressive capital expenditure into its facilities and workforce. Though it is unlikely that there will be any drastic changes to the company's core markets – DuBose's support of the Department of Energy and the nuclear sector will, for example, never change – spent fuel management and a growing military market are likely to be areas of increasing activity in the months ahead. In the longer term, DuBose hopes to play a more prominent role in the design and supply of materials for small modular reactors.
"There are a lot of opportunities out there for us," Beau asserts. "We are always looking for partners with whom we can build a relationship, and are pleased to say that we have recently teamed up with a lot of Atkore OEMs, such as Unistrut and Razor Ribbon. We continue to monitor those relationships and remain on the lookout for companies in search of the representation we can offer.
"In terms of our clients, we have a saying at DuBose: 'We are always looking for our next number one customer'. Because we are an organization that caters to specific industry projects, our number one customer often changes every two to three years, but as companies in this niche industry find new projects, the same names pop up again and again. In 2021, we will continue to chase the large projects, as well as look after our existing customers. We serve the ebb and flow of this industry."
DuBose National Energy Services
Products: Strategic supplier of specialist metal products
www.dubosenes.com