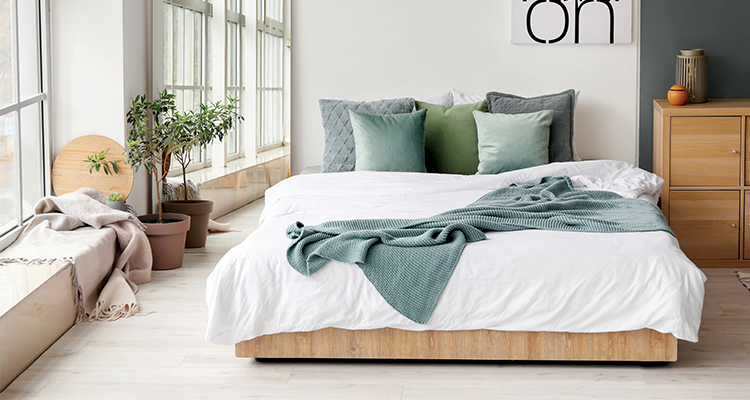 Dulles Glass slashes the competition with bespoke glass designs  
A leading glass retailer in the US, Dulles Glass and Mirror Ltd (Dulles) caters its renowned products and services to residential and commercial customers across the nation. From sourcing raw glass to precision cutting, beveling, edging, tempering, and secure nationwide shipping, Dulles expertly crafts and delivers top-quality glass, custom mirrors, tabletops, shelves, walls, doors, and shower doors. Moreover, the company also provides installation services throughout the Mid-Atlantic region. Committed to quality, service, value, and honesty, Dulles strives to deliver the highest standard of products in the glass industry and provide reliable service to the wider community.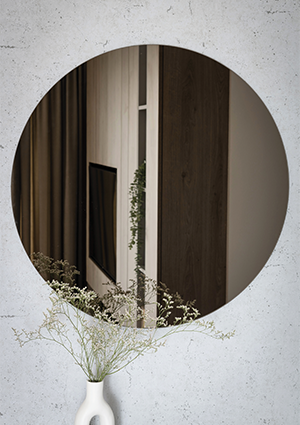 Founded in 1972 in Dulles, Virginia, the business initially began as a modest glass cutting operation with a workforce of approximately ten-to-12 employees. Over time, the company expanded its offerings to include a wide range of glass products, which enabled it to establish a stronger presence in the industry. Following its acquisition in 2006 by the current CEOs, Ali Guney and Bahram Nasehi, Dulles experienced a significant transformation. Prior to that, the company's utilization of technology was limited to using computers solely as email platforms. Recognizing the potential of the organization based on the exceptional quality of its glass products, the partners decided to establish an online store specifically for custom glass. This concept was groundbreaking as no other glass company at the time offered the option to purchase custom glass online. The success of this venture can be attributed to the partners' complementary skills. Bahram dedicated his focus to the technological aspects of the business, while Ali was responsible for overseeing the delivery process. With the company shipping numerous glass packages of varying sizes daily, Ali implemented a packing system that enables the custom creation of boxes for each individual piece of glass. This ensures that the packaging is tailored to fit the glass tightly and securely, guaranteeing its safe transportation. By combining their expertise, Ali and Barham were able to create a flourishing business model that revolutionized the way customers could order custom glass products.
Committed to innovation
As Dulles' reputation for superior craftsmanship, exceptional services and delivery grew, so did its customer base. The company which initially catered to a geographically restricted customer base, expanded its operations nationwide, shipping its products to various locations across the country. Today, Dulles utilizes the industry's finest sustainable materials and boasts one of the largest inventories available, with over 100,000 square feet of glass and mirrors in different types and thicknesses.
Through regular collaboration with architects, construction firms, design-build professionals, general contractors, glass installers, interior designers, and wholesalers, Dulles is empowered to fulfill orders promptly. This exemplifies the company's commitment to meeting and exceeding its customers' needs in a timely manner. To guarantee customer satisfaction, the organization has effectively introduced an innovative program focused on project research and optimization (PRO). Leveraging Dulles' cutting-edge technology, this program offers professionals the convenience of designing glass shower doors through an intuitive online portal, streamlining the process, and enhancing user experience.
While emphasizing the significance of trust and reputation in fostering positive business relationships, Dulles also directs its attention towards cultivating a culture centered around four key principles: innovation, customer satisfaction, equality, and sustainability. Dulles' research and development team plays a vital role in continuously enhancing the quality of the company's technology and product line. Thus, the team ensures customers receive the finest materials for their construction and renovation endeavors, aligning with Dulles' commitment to innovation. Furthermore, the organization places paramount importance on the success and satisfaction of its clients. Through exceptional customer service, local setup and its skilled factory team, the company supports customers during their projects and helps them reach their goals. Not only does Dulles prioritize its esteemed customers, but it also fosters a fair and inclusive work environment where all individuals are respected. The company's foundation is built upon principles of diversity and equal opportunities for everyone, ensuring that each team member is valued and provided with a supportive and inclusive workplace. Lastly, looking toward the future, Dulles is increasingly devoted to sustainability and environmental awareness. The company places a high emphasis on preserving the environment for future generations, recognizing the importance of responsible practices, and minimizing its ecological footprint.
Exceeding expectations
The company upholds these core beliefs consistently across all its operations, serving a diverse range of clients including businesses, government agencies, and individuals. Its foremost objective is to support these clients through challenges and in achieving their goals and projects successfully. It does so by delivering the highest quality custom-cut glass that is precisely tailored to each customer's unique requirements.
Dulles faced many challenges throughout the pandemic, just like most businesses. During this period, the company ensured that the quality of its services remained the same. Rather than opting for temporary closure, Dulles proactively sought alternative ways to thrive. As more companies started establishing their own online websites to continue accepting orders and sustain their operations, Dulles was faced with increased competition. Nonetheless, the organization managed to maintain an advantageous position due to its long-established online presence, which had already garnered a sizable customer base. The only issue that persisted revolved around the manufacturing and delivery of its products. After brainstorming options to minimize the number of touchpoints during these processes, Dulles separated its employees to ensure the products would be handled by as few people as possible, thus limiting the spread of the virus. Amidst these challenging times, the company has emerged stronger, with its workforce unified by the shared hardships they have overcome together. Moreover, Dulles' employees have gained valuable insights into teamwork. These lessons have put the company in a better position to be able to grow and disrupt the industry.
Through over fifty years of dedication to craftsmanship, innovation and excellent customer service, Dulles has solidified its reputation as an industry leader. With dynamic leadership focused on continued growth, sustainability and a positive company culture, the company is poised to build on its legacy of transforming spaces and exceeding expectations for many years to come.