Dunlop Systems & Components Ltd
Innovative supplies
By focusing on sustainable growth through excellent workmanship and expertise, Dunlop Systems & Components Ltd is able to meet the air suspension needs of its customers
Although Dunlop Systems & Components was formed in 2007 following a management buyout of the Coventry-based vehicle suspensions division of previous owners Trelleborg AB, the company boasts more than a century of experience as the Dunlop Pneumatic Tyre Company.
"We have a cutting edge heritage," says Rob Mansell, Operations Director at Dunlop Systems & Components Ltd. "Our company-wide emphasis has always been on sustainable growth made possible by excellent workmanship and expertise; as such, we continue to set the standard for reliability and innovation. Over time, Dunlop developed a strong foothold in the automotive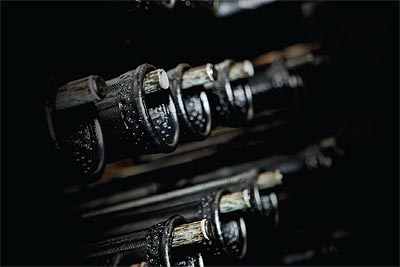 suspension market, securing partnerships and rising to prominence when the 1959 Mini was installed with a Dunlop manufactured cone spring suspension system. Further successes and innovation paved the way for the introduction of Hydragas suspension on the Allegro Princess, Metro, Ambassador and finally the MGF. In 2000 the business was absorbed in Trelleborg, a Swedish company that is now a global player in the engineered polymer seals market. In 2007, the now Chief Executive Chris Davis led and completed a management buyout of the Dunlop business from Trelleborg; this buyout allowed the company to return to its roots as a Coventry based, owner-managed firm that produces inventive and cuttingedge products for the automotive market."
He continues: "Further developments took place over subsequent years, the most recent of which took place in the spring of 2014, when we moved into a new, award-winning, purposebuilt facility at Prologis Park, Coventry; this moved ended a 95 year history at the nearby site in Holbrook Lane, Coventry." Boasting excellent facilities, the new 56,000 square foot purpose-built site has been constructed to a high environmental standard; it will also enable Dunlop Systems & Components to be able to cope with turnover more than doubling over the coming years.
With customers located in the US, Japan, UAE, Germany, France and the UK, Rob comments that Dunlop Systems & Components has an enviable client base: "The following vehicles are just some of those using parts supplied by Dunlop: Range Rover, Mercedes S Class, Mercedes SUV, BMW X5, BMW 7 Series, Isuzu Truck, Dennis and Wright Bus and VW Toureg. The reason for our success is clear; Dunlop is relatively unique in that it has the capability to engineer and manufacture bespoke and niche products to OEM standards, notwithstanding our brand strength and recognition, which is supported by our expanding product portfolio."
Indeed, for those seeking air springs and bespoke electronically controlled air suspension systems (ECAS), Dunlop Systems & Components has an extensive product range that includes air bellows for vehicle air assistance and industrial vibration isolation applications, air suspension conversion kits for motorhomes, 'sleeve type' air springs for passenger cars and sport utility vehicles and Loadsafe, an on-board vehicle weighing system that features overload detection and indication.
In more detail, the company's advanced air bellows are crafted to benefit applications where conventional pneumatic actuators are either lacking enough power, too bulky or are located in challenging environmental conditions for maintenance operations. In the automotive sector, bellows are supplied as part of auxiliary air suspension or air assist kits for motorhomes; working alongside the existing steel suspension, the bellow provides enhanced stability and comfort as well as reduced body roll and levelling capability.
Meanwhile, Dunlop Systems & Components has been designing and developing ECAS systems since the 1980s. The control system that provides air to the vehicle air suspension units (air shocks/struts, bellows or standard air springs) ECAS systems facilitate automatic vehicle levelling and selectable ride height configurations. Working closely with major vehicle manufacturers, the company has sold more than 250,000 ECAS systems across the globe. For those seeking bespoke ECAS systems, Dunlop Systems & Components can deliver this, including all pneumatic fittings as well as a standard wiring harness.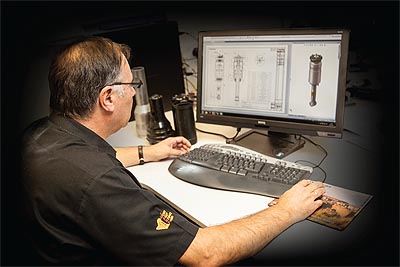 Proud of its versatility, expertise and technical skill, Dunlop Systems is able to adapt to market trends, changes in the industry and customer demands while also designing high quality products and materials that surpass expectations. Moreover, with a full service team in place, the company can provide testing, supplying, component design and development from the start of a project to its completion. Aware that the starting point for all supplies and products is pioneering design services, the company has developed a proven knack for ingenious designs, a problem solving approach to projects and the ability to deliver solutions to its automotive and commercial clients throughout the UK.
Moreover, because Dunlop Systems & Components is aware that all products, particularly those used in automotive applications, are subject to wear and tear imposed upon them due to the environment in which they operate, the company has a test facility to ensure its products are up to the challenge. Whether it is discovering how products will react to environments over time, or by simulating operating modes to find out conformance to a specification, the company is able to capture and recreate virtually any environment condition.
Having made investments in expansion plans, with a particular focus on export markets, in 2016, the company announced in 2017 that it has secured investment in the form of Share Purchase from the Wanray Industrial Group. This further investment in Dunlop Systems & Components will enable the company to continue pursuing its growth plans as it aims to triple its level of business over the next three years through providing its high quality products and services to customers across the globe.
"Over the coming months, Dunlop will be looking to extend its range of suspension parts by introducing a new range of coil springs and shock absorbers, followed by a range of air suspension compressors and air springs for a extensive range of passenger car/SUV applications. These products are targeted to be sold though the large aftermarket parts buying groups throughout the UK and Europe. We have also developed a novel and innovative process for the manufacture of high quality complex form sleeves for state-of-the-art air suspension applications.
"We have set a target of achieving significant growth over the next three years and are sure to experience challenges while recognising these opportunities. To make this growth possible, we aim to increase brand awareness, grow our product range and develop both new and existing markets," Rob concludes.
Dunlop Systems & Components Ltd
Products: Air springs and bespoke electronically controlled air suspension (ECAS) systems