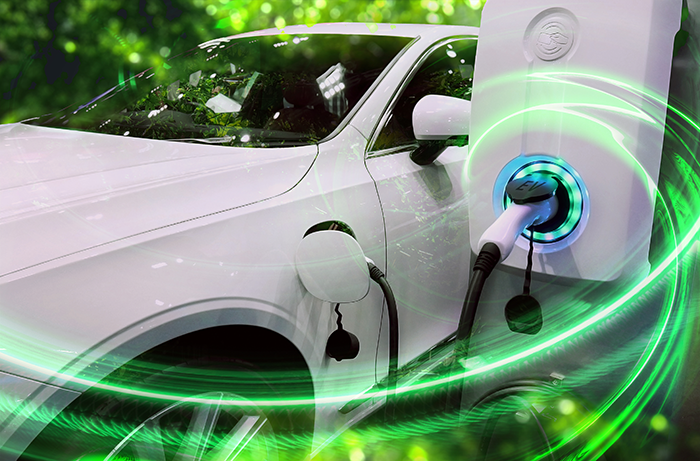 Electric vehicle sales leading the charge for a green future
Published figures suggest Electric Vehicle (EV) sales will outperform all other engine types up to three years sooner than expected
A new report from the EY Mobility Lens Forecaster has suggested that, in contrast to previously thought, the sale of EVs – from the likes of Tesla to Fiat's 500e – will outstrip all other engine sales by 2030, representing a landmark win for the industry and the planet.
The results also show that overall sales of Internal Combustion Engine (ICE) vehicles will fall to less than one percent by 2040 – a whole five years faster than expected.
The staggering findings indicate that the EV revolution is underway in earnest, and manufacturers are now turning towards electrified modes of travel in their droves.
Powered by Artificial Intelligence (AI), EY Mobility Lens Forecaster is a cutting-edge tool that provides an outlook for light vehicle registrations through to 2050. The software was built to analyze several variables that influence demand and supply when it comes to mobility, thus reflecting consumer behavior, regulatory trends, technological evolution, and the strategies of various manufacturers. Adjusting its analyses automatically, the AI becomes smarter each time it creates a forecast.
"Despite a series of finance- and energy-related headwinds in the last 12 months, the EV revolution continues to gain momentum, and the point at which we think EVs will come to dominate the marketplace has actually moved forward," said Randall Miller, EY Global Advanced Manufacturing & Mobility Leader.
"In Europe, car sales in general are down and we would expect the move over to EVs to potentially struggle if the energy crisis persists. This would require more government assistance to maintain the current pace.
"In China, while we expect EVs to dominate sales by 2032, we also see hybrids sustaining their market share all the way up to 2050. In the US, we see large population states leading the way, so there remains cause for optimism in meeting the 2030 target for 50 percent of sales being EVs.
"Despite this, the US will need to deal with supply chain issues and recessionary headwinds focusing on charging infrastructure and in-country battery development to really push on with EVs."