Electro Mechanical Systems
A driving force in mechatronics
From its state-of-the-art, 40,000-square foot manufacturing facility, Dorset-based Electro Mechanical Systems (EMS) is perfectly placed to manufacture both standard and bespoke drive, gear and actuation systems for a range of industries
Celebrating its 35th birthday in 2020, it did not take long at all for electrical/electronic manufacturers Electro Mechanical Systems (EMS) to establish itself as a leading supplier of high quality precision DC motors and linear actuators. Initially beginning life as a distribution company working alongside a handful of key business partners, the company is today sole UK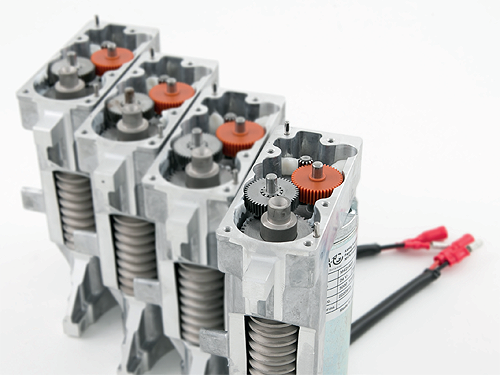 distributors of precision micro-drives and associated components for the FAULHABER Group, MPS and Piezomotor. It also supplies complementary products including iron-core DC motors from KAG, stepper motors and brushed DC motors from Nidec Servo, brushed and brushless gear motors from Nidec Motors & Actuators, as well as linear actuators and telescopic columns from Ewellix and Mingardi.
Five years after it was formed, EMS took the important decision to purchase its own manufacturing facility a company active and manufacturing in Poole, Dorset since 1953. "This move came about when EMS decided to acquire a small business already active in the manufacturing of equipment for the remote handling industry," explains Managing Director, Stewart Goulding. "We took the decision to acquire a manufacturing hub so as to be able to develop truly bespoke drive systems for our customers."
EMS offers design engineers a complete service, with its scope of supply stretching from the supply of proprietary motors, gearheads, encoders and actuation systems, through to added value in the way of pinions and wiring looms, to complete drive systems to meet exact application needs. "What we have come to specialize in is solving our customers' unique problems through our expert design and manufacturing capabilities," Stewa Systemscontinues. "This is something that very few other businesses in our sector can offer, and it helps to differentiate EMS and provides our customers with high quality, unique and long term solutions to challenging and complex drive requirements."
Diverse offering
One of EMS' principal objectives is to work with its customers on a long-term collaborative basis, with many relationships already exceeding 30 years, and counting. The types of customer and markets that the company serves today are diverse to say the least. "Among the many solutions we have developed are components and drive systems for companies making prosthetic hands, customizable systems for syringe drivers, and disability aids for health and home care applications granting greater independence for the user at home," Stewart states. "Other examples of our work also include smoke exhaust systems, and devices for opening large windows and venting systems in public buildings. However, the scope of our offering is only limited by the imagination of our customers and our own design engineers."
New factory
2020 has been a particularly important year to date for the business, as it was in April of this year that EMS announced the opening of a new factory in Dorset. Occupying a private two-acre site, the 40,000-sqaure-foot building provides a modern, open plan manufacturing space in which the company can further expand its services, while also fulfilling its commitments to environmental and social sustainability. EMS were determined to stay local to its roots in Dorset and retain the wealth of established skills as well as supporting the environment with solar panels and electric vehicle charging. The new facility represents a welcome improvement from EMS' previous facility which – owing to the evolution and success of the business over the years – had ended up being stretched across no fewer than ten separate units.
"As you can probably imagine, manufacturing across ten units presented some operational and logistical challenges as well as duplication or splitting of key resources," Stewart details. "Now, we have a facility that allows us to have all of our activities and processes under one roof. We approached its layout with an entirely blank piece of paper, and we have carefully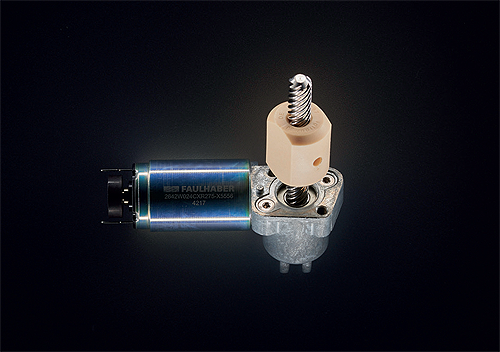 considered where to place our equipment in order to optimize our production processes and assembly cells, while new data connections allow for the seamless transfer of information from servers to machine tools. The facility also boasts improved research and development, and in-house testing capabilities, in addition to extended conference facilities.
"The design of the facility has also helped us to gain even greater thermal stability within our manufacturing areas, allowing us to maintain precise tolerances needed when producing intricate parts for our drive systems. When you are machining parts within micron tolerances, what you need is consistent thermal stability within that space, which our new facility gives us."
At the time of our conversation with Stewart – mid-August – EMS was experiencing a bounce back in business, so to speak, with its customers beginning to step up their respective activities having come out of the Covid-19 imposed lockdown in the UK. "I think we are definitely seeing more and more of our regular customers returning their operations to more of a normality," he says.
"From a bespoke project perspective, we are experiencing a sharp increase in project activity, and we look forward to managing this demand and are very optimistic for the future."
This upturn in work comes at a time during which EMS is bedding into its new surroundings in Holton Heath. "We will have completed the move of all of our equipment, machinery and resources into the new building by the end of August," Stewart proclaims. "Following that, we will require a period of 'living in' the facility, during which we will be able to quickly adapt to the new layout and make any necessary adjustments to improve efficiency and productivity.
"Moving forward, we will be looking to develop as much new business as we possibly can, whilst also looking at how we incorporate additional manufacturing techniques and technologies into our skill set. We are in the process of purchasing new machinery that will increase our capacity to deliver high-end, technical turning solutions. We have no intention whatsoever of leaving behind some of our more traditional work, conventional gear boxes or drive systems, but we do want to give ourselves the capability – and thus the opportunity – to develop and manufacture smaller, more precision-based technical products, and our latest investments will ensure this is possible."
As the business sets its sights on the future, EMS' primary goal is to secure its position as the premium supplier of miniature drive systems in the UK. As Stewart goes on to conclude, however, there is scope for expanding and extending its customer base and reach beyond its home shores, and to offer bespoke drive systems to Europe and the rest of the world. This would be just one of a number of means of growing EMS in the years to come.
Electro Mechanical Systems
Products: High-quality mechatronics
www.ems-limited.co.uk