Delivering solutions
A world leader in engineering, Encocam combines innovative design with traditional engineering skills
It's been a little over a year since Encocam was last featured in the pages of Manufacturing Today Europe, and in the words of Dr Mike Ashmead, OBE, the company's Founder and Chairman, it has been 'another busy year for Encocam across all the brands!'
The divisions to which Mike is alluding – Cellbond, Corex Honeycomb, Stonehill Engineering, Mykon, BCP (Bespoke Composite Panels), Euro Road Safety (ERS), Herald Motor Company and Racetek Performance Parts – reflect how the company has continuously evolved in response to customer needs. Today they stand as a collection of individually successful brands, working across a range of industries, including automotive, composites, motorcycles, rail, marine and precision engineering.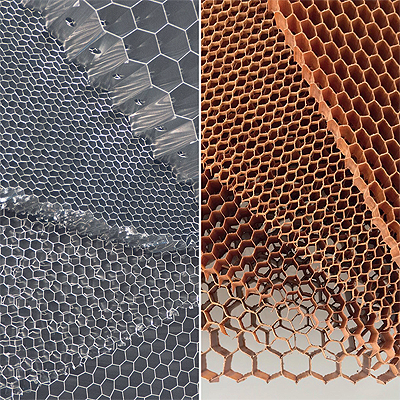 While each division has its own speciality, Mike highlighted just a few of the most significant successes that have been achieved recently, including product launches and exciting new contracts. "BCP continues to work with new customers developing specialist Vacuum Tables as well as offer specialist panels to the rail sector. We are seeing increasing demand for interior panels that include specialist laminates," he began. "The specialist architectural brand Mykon has delivered some stunning products for exclusive projects, while Corex Honeycomb has expanded its product range distributing paper (Nomex) honeycomb as well as PP honeycomb, in addition to the development in house of a flexible aluminium honeycomb product. This is in demand in the motorsport and marine sectors in particular."
He continued: "Herald Motor Co's British-built motorbikes are working through development into production and will be complemented by the range of merchandise as well as Herald Coffee – we're building a quality lifestyle brand we are very proud of.
"Cellbond continues to lead the global market in the development and manufacture of specialist NCAP deformable aluminium crash test barriers for the automotive sector, with the development of new cars including electric and autonomous vehicles continuing to create demand for our test equipment."
Another area of special interest for Cellbond is the development of Crash Test Dummies (anthropomorphic test devices – ATD) with its child-size range currently seeing a high level of promotion. "Cellbond ATD's Crash Test Dummies have seen a huge increase in demand, largely because of the progressive way Cellbond works with the specialist sector and develops products that solve outstanding issues for the teams that use them," he said. "Some of our key products will be used in new testing by the automotive sector to improve safety testing from this year and more from 2021. We are also working on an international project looking at the impact on safety of different seating positions in autonomous vehicles and how crash test dummies will need to be adapted to deal with this; and another one looking at improving protection levels of motorcycle helmets."
In another development that reflects its growing popularity, Cellbond ATD is working with a new agent in India, a well-established distributor in the region called Josts. India is a key market for Cellbond, and Mike is confident that Josts' expertise, excellent customer service and reach in the Indian market will be a valuable source of new business going forward.
He also noted that as the Cellbond product range develops and expands, there is an ongoing requirement for significant expansion of production facilities and resources and investments have been made in manufacturing equipment, including new industrial ovens, a spray booth and increasing use of robotics. He pointed out that these sorts of ventures are driven by the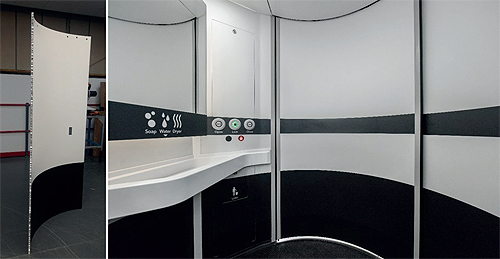 needs of customers, and Cellbond's (and ultimately Encocam's) priority is to make their own product development easier or to resolve the challenges they, and customers, face. "Product innovation driven by customer challenges has always been fundamental to Encocam," he confirmed. "It's about working with our customers and understanding their needs. The development of cars with both higher and lower bumpers require new tests to understand the impact of these should they hit pedestrians. Cellbond ATD has been working with industry experts to develop a new, more biofidelic test product – the advanced Pedestrian Legform Impactor (aPLI) to ensure that cars minimise injuries when involved in collisions. We are also working hard to develop the ATD production processes to meet the increasing demand for our products.
"Outside of Cellbond, the way we've increased the Corex Honeycomb product range is a great illustration of the way we work with clients. By increasing the range of products we offer, we can work with customers to ensure we can better support their own product development and manufacturing processes.
"Similarly, BCP has been working with customers in the Rail sector to help them develop products to meet Rail Industry targets – Universal Access Toilets on all trains is a key area for the sector and we are working with a number of customers to help them address this.
"As a team, we never rest on our laurels, we continually strive to improve products for our customers. We aim to be the best we can be; we use our knowledge and expertise to develop in all areas."
Mike referred to BCP working with the Rail sector, and he also noted that the Marine segment is on the company's agenda as a potentially growing market for them. "We have products that could help not just take weight out of existing designed products but also support quality development," he asserted. "Product development is a continuous effort at Encocam – it is the one constant for the business. We are working hard to develop production processes to manage the increase in demand and increase efficiency. While Brexit continues to be a concern we are planning ahead with different ways to manage the situation as best we can. Business always throws challenges our way, the skill is in how you manage them, with customers always at the forefront of our decision making."
The past two years have witnessed some major milestones for Encocam, including its 30th anniversary, and Mike's own recognition for the great impact his work has had, in the form of an Order of the British Empire (OBE) for Export and Innovation in Engineering in the 2019 Queen's Birthday Honours. "I attended Windsor Castle in the Autumn to receive my Award from the Queen along with two of my children who are now working within the business and our Head of Finance and HR, Jane Corbett, who has been with the business from our very early days. It was such an honour," he stated proudly, before concluding with some wise advice: "Developing the business takes so much determination and perseverance. Every change, every investment, every new product, demands energy and drive to make a success. You have to be listening so carefully to the industry and your customers to ensure you are solving their problems, not going off at a tangent.
"I have a great team and they support me every step of the way with their enthusiasm and commitment."
Encocam Ltd
Products & services: Engineering company working across a range of industries