Engineering the best for its clients
Encocam Ltd provides market leading engineering solutions that will solve the needs of its customers across a variety of sectors, and aims to drive new ideas and innovations forward
Encocam Ltd is the parent company of eight divisions with almost 30 years' manufacturing and product development experience, spanning across a large range of industries from energy absorption, automotive safety testing solutions, composite panels, interior design and architecture, to motorbike distribution and a range of manufacturing and engineering services.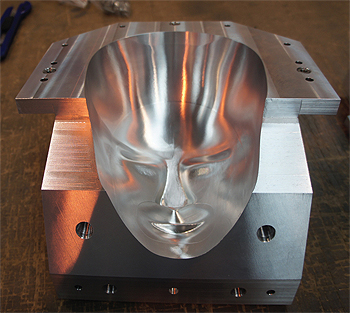 Encocam prides itself on being a leader in innovation and creativity as well as being a forward thinker in technology and manufacturing, believing strongly in continuous improvement.
In order to keep up with its increasing reputation and growing demand, Encocam has expanded its site in Huntingdon, Cambridgeshire. It has put in place more testing facilities, stateof- the-art milling equipment, five-axis machine, 3D printers, and continues to recruit more staff. There is also a huge focus on having a strong engineering team in place at the business and providing them with the facilities, support, and numbers within it, so that they can come up with market leading solutions. The focus on this area has resulted in the number of engineers at the business increasing, which required it to purchase a building for its central services teams. This has meant that all of these departments are located together and will provide an improved service to customers, and it also freed up more space that the engineering team could expand into.
Its investment in equipment, buildings, and personnel has supported the continued growth of its eight divisions, and its automotive sector has been one of particular success in recent years. Traditionally Encocam has provided crash test barriers, which have seen increased demand from its global customer base and the industry in general, with a reputation as being the best and most reliable in the market. Its aluminium honeycomb deformable crash test barriers, and other impactors, are a crucial element in both passive safety regulations and consumer information tests worldwide. Due to the quality of its barriers and the reputation it has built in the market, many within the automotive industry trust Encocam to help solve other challenges they face.
This was reinforced at its 25th anniversary when it announced it was embarking upon a new product range, which Managing Director Dr Mike Ashmead discussed: "We had a big celebration for our 25th anniversary in 2013, and we invited all our major customers and had a number of industry leaders give speeches and presentations. We considered it to be the perfect opportunity to launch our move into making crash test dummies – also known as Anthropomorphic Test Devices (ATDs). The move into a new sector was born out of feedback from customers who were saying 'Your barriers and other test equipment are great but we struggle with the ATDs we need to perform the tests', and this was a consistent theme over a long period of time. Therefore, we took the decision to address this, as we believe if our customers have a problem then we need to help them solve that. This has been a very active area of the business since our 25th anniversary, and we have made leaps and bounds in the sector and have developed a very credible reputation in the market."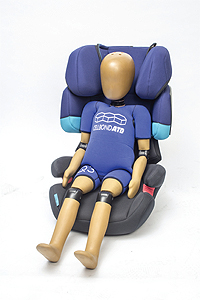 Due to the strength of Encocam's performance within this sector it has supported a number of major projects that are at the forefront of the industry, and Mike expanded on one in particular: "The US army is developing a new crash test dummy to assess the impact of improvised explosive devices (IEDs) on personnel in vehicles. This is a big area of concern for the US army, and many other modern militaries, and it has been identified as a significant problem. We have been working with another company to make some critical parts of the new ATD, which will help to improve the safety for people in those vehicles." Encocam being chosen to support this project demonstrates the position it now has in the market and the level of quality it provides its clients.
Composite panels is another division of Encocam that has been particularly successful in recent years, and is also a growing part of the business, and within this it offers niche bespoke panels. This is an area that more customers arelooking for support with, and due to the strong engineering team at Encocam it is able to make these very complex structures to fulfil any of its client's bespoke requirements.
In addition to its composite panels, Encocam also supplies motorbikes under the name Herald Motor Company. Currently it imports and then improves them before sending them out to dealers, however this is set to change in the next few years: "One of the ambitions is to develop our own motorbike and we are currently working on a project to manufacture our own 400cc motorbike. We expect this to be completed and on the market in the next 18 months," Mike said.
This once again demonstrates the varied areas that Encocam is able to be active in, while never diluting its engineering quality, and maintaining the same passion and customer-focus across all of the eight divisions. This has meant that the business is always pushing the market forward with new products that aim to solve its clients' needs. Therefore, with a reputation that is going from strength-to-strength, its investments in its people and facilities, as well as its quality of products and services, Encocam will no doubt record many more achievements over its next 25 years.
Encocam Ltd
Products: Diverse range of products including crash test dummies, automotive crash test barriers, composite panels, motorbikes, and more