On to the next level
Enjoying a time of steady growth across all of its eight divisions, Encocam marked its 30th anniversary with the development of multiple new products, including its first British-designed and built motorcycle that will be launched in 2019
The past year has seen a growing trend in UK manufacturing that emphasises complete local production. More and more companies are launching British-designed and built products, but this is nothing new for Encocam, which has been flying the flag for British manufacturing for three decades now. Nevertheless, the company is getting closer to a very significant milestone in this regard, as one of its eight brands – Herald Motor Co, is launching the business' very first UK-designed and built motorcycle – the Brute 500. "It has been a long-term ambition of mine," enthuses EncocamEncocam's Founder and Chairman, Dr Mike Ashmead. "Our ability to design and produce parts in-house, together with the extensive facilities we have at our disposal, have enabled us to develop and manufacture the product, which is now entering the stage of final testing and development," Mike clarifies.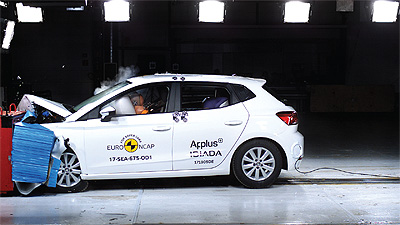 "Brute 500 has been inspired by the racetrack, but built for the road, and is our modern take on the street tracker. Featuring a single four-stroke 449cc engine, the bike also has adjustable Racetek front and rear suspension with our own unique floating-shock linkage system," he continues. "Historically, Herald has focused on 125 and 250 motorcycles, but earlier in 2018, we launched the Herald Classic 400 with another 400 model due to be released by the end of the year. Furthermore, we have developed the Brat 125 bike together with some trusted partners, so this is another model that will play a central role in our exciting 2019 range."
Herald has certainly not been Encocam's only successful division in the 12 months since the organisation last appeared on the pages of Manufacturing Today Europe. "In fact, all of our brands have done extremely well in their respective fields," Mike remarks. "For example, BCP continues to lead the field in vacuum tables and specialist composite structures, having recently developed two tables for displaying products at the new Paul Smith flagship store in London's Coal Drops Yard. "Corex Honeycomb launched Superflex – a flexible aluminium honeycomb, which opens up the product to those wanting more flexibility of shape without compromising on strength. Also, Euro Road Safety, which specialises in the creation of innovative road safety products, released a new vehicle sign system called Insight. Its key advantage is that it allows an L or P plate to be displayed prominently on the side of the car, increasing its visibility to other road users," he says of Encocam's latest exciting product developments.
What could perhaps be considered the company's flagship brand – Cellbond – has also had its significant highlights in the past 12 months. Mike details: "We showcased our THOR dummy prototype, which is currently undergoing rigorous testing. THOR stands for Test device for Human Occupant Restraint and is used to test vehicles in frontal impacts along with the MPDB
barrier, which is also manufactured by Cellbond. Representing a 50th percentile adult male, the device is the most biofidelic crash test dummy developed to date, which Cellbond's design engineers have further enhanced with improved usability features to position it more effectively.
"More good news is the approval Cellbond was granted by the European New Car Assessment Programme (Euro NCAP) for its proposals to improve the Q10 dummy. The upgrades concern the shoulder and hip belt stability, as well as delivering more consistent repeatability during testing and we are exceptionally pleased that we were given the green light to go ahead with these," he adds.
Committed to investing continuously in its manufacturing capabilities, Encocam has further invested in equipping its precision tools and anthropomorphic test devices (ATD) parts division – Stonehill Engineering, with more new 5-axis machining centres. "The investment was necessary, because we had to ensure that the team can deliver both prototype and one-off requirements as well as full-batch production to tight tolerances," Mike comments.
Encocam has built a reputation as a well-known exporter and over the past year, the company has reinforced its position in a number of key international markets, predominantly in Asia. "We continue to export 80 per cent of our UK production and we have recently grown our team in Japan to support increasing sales in that region," Mike reveals. "We have also expanded the range of products available to our Korean customers, while it is easily observable that China is continuously growing in demand, too. Admittedly, the situation with Brexit is a bit challenging for our activities in Europe, but we are working hard to ensure the continuous smooth provision of products and support to our customers on the continent."
April 2018 marked Encocam's 30th anniversary, which was celebrated with a two-day technical conference for the automotive safety sectors where leaders in the field talked about the industry's progress. Recognised as a global market leader in automotive, the company is also experiencing significant growth in the rail and architectural sectors – a welcome progress that sits well with its long-term ambitions. Mike concludes: "Our aim is to be the partner of choice in all the sectors in which we are present. We have developed a reputation for working with customers and providing them with solutions to their challenges, and we would like to build on that and grow the business for the next 30 years."
Encocam
Products: Crash test dummies, automotive crash test barriers, energy absorbers, composite panels, motorcycles and more