Encouraging growth
A renowned name in Pakistan's fertiliser industry, Engro Fertilizers produces leading fertiliser brands that are optimised for local cultivation needs and customer demand
Incorporated in June 2009 as part of Engro Corporation, then known as Engro Chemical Pakistan Limited, Engro Fertilizers Limited was established following the group's announcement that it was demerging the fertiliser business into an independent operating company. Caused by expansion and growth in the company as a whole, the establishment of Engro Fertilizers Limited formed part of an overall expansion strategy and growth vision, which resulted in the various businesses within the group to be served and managed under a holding company.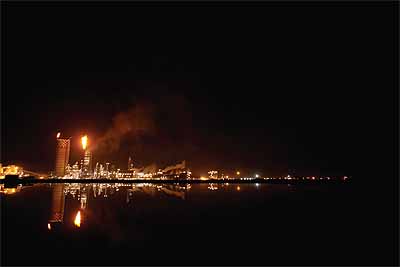 Once the demerger became effective from January 1st 2010, all fertiliser business assets and liabilities were transferred to Engro Fertilizers Limited. Furthermore, to reflect these changes, Engro Chemical Pakistan Limited was renamed Engro Corporation Limited; this too came in effect from January 1st 2010.
Although the inception of Engro Fertilizers took place in 2009, its history dates as far back as 1957, when Pak Stanvac, an Esso/Mobil joint venture, stumbled upon vast deposits in Mari that were rich in natural gas while in pursuit of viable oil exploration in Sind. While Pak Stanvac focused exclusively on oil exploration, Esso made the strategic decision to invest in the massive industrial potential of the Mari gas field and thus proposed the establishment of a huge urea plant in Daharki, approximately ten miles from the Mari gas fields, with the goal of using the natural gas produced as its core raw material to turn out urea fertiliser.
With an agreement signed in 1964, Esso had the blessing of the Government of Pakistan to set up a urea plant with an annual capacity of 173,000 tonnes; the plant was state-of-the-art for its time and boasted commercially tried facilities and a highly distinguished pool of technical expertise, all of which helped ensure a smooth establishment. Following a massive investment of $46 million investment, the plant began production in December 1968.
Two decades on, Esso, known as Exxon since 1978 as part of an international name change, decided to divest its fertiliser business on a global basis; this resulted in the employees of Exxon Chemical Pakistan Limited, in partnership with leading international and local financial institutions, buying out Exxon's 75 per cent equity – arguably the most successful company buy-out in Pakistan's corporate history. Following this development, the company was renamed once again in the 1990s as Engro Chemical Pakistan Limited and went from strength to strength in terms of financial performance and growth of its core fertiliser business. This led to diversifaction into new sectors such as foods, energy, chemical storage and handling, industrial automation, trading and petrochemicals over the following years.
Today a renowned name in Pakistan's fertiliser industry, Engro Fertilizers has maintained the traditions of its parent company as well as its vision to improve productivity and lifestyle of
thousands of farmers across Pakistan. The company not only benefits from being part of a reputable organisation that is trusted by its customers, but is also led by visionary business leaders within Pakistan's fertiliser industry; this is thanks to Engro's commitment to bringing together the best business leaders into its boardrooms and uniting them into a dedicated team that are all striving for excellence and growth.
Traded on the stock market under the symbol 'EFERT', the company holds an impressive nationwide production and marketing infrastructure. Moreover, it produces leading fertiliser brands that have been optimised for local cultivation needs and demand and is also a leading importer and seller of Phosphate products that are marketed extensively throughout Pakistan as phosphatic fertilisers.
Products within Engro Fertilizers include Engro Urea, which the company produces 975,000 tonnes of per year; having set up the world's largest single train urea plant of 1,300,000 tonne capacity, the company has adequate capacity to meet the fertilizer demand of the country.
Engro DAP (Di-Ammonium Phosphate), meanwhile, has been imported and marketed by Engro Fertilizers since 1996 and it is the most trusted importer of DAP in the country. Because plants require three major nutrients for healthy growth, namely Nitrogen, Phosphorus and Potassium, DAP, which contains 46 per cent Phosphorus, is the most widely used source of Phosphorus for the plant.
For those seeking Nitrogen and Phosphorus in almost equal amounts, Engro NP has served the needs of this niche farming community since 2005, while Engro Zarkhez is the only branded fertiliser in Pakistan that contains all three nutrients. Introduced in 2002, the presence of all three macro nutrients in Engro Zarkhez results in synergistic plant nutrient uptake and improvement when it comes to the size, taste and quality of foods. Currently available in three different grades of 50 kg bags with nutrient proportions suitable for sugar cane, fruit orchards, vegetables, potato and tobacco, the grades popular amongst progressive farmers thanks to the convenience, low moisture content, appropriate granule size and high crush strength that it offers.
Other products within its portfolio include Zingro, which contains 33 per cent granular zinc sulphate and monohydrate and Engro Envy, which contains Nitrogen, Phosphorus and Potassium in an equal percentage of 14:14:14 and comes in a 1kg pack. There is also Engro MOP, which targets crops such as potato, maize, sugarcane, wheat, rice, cotton, vegetables, fruits, orchards and tobacco; it contains 60 per cent Potassium nutrient and is the most concentrated form of granular potassium.
Proud to base its working relationships on trust and reliability, the successful and conscientious Engro Fertilizers has sown the seeds for further growth throughout its early years in operation as it continues to meet the needs of customers through expansion, plant facility upgrades and the delivery of high quality products.
Engro Fertilizers
Products: Fertilizers