Drive for growth
Errecinque has grown significantly from its humble beginnings as a simple centre of flexible pipe assembly into an international company able to produce a range of components for all automotive applications
Founded in 1981 by Piero Lovera, a man with an entrepreneurial vision to undertake a new challenge in pipe assembly following 20 years of working with Fiat and Iveco, the largest Italian group in the field of automotive and industrial vehicles, Errecinque began operations as a flexible pipe assembler. Discussing the company's development is Luisella Lovera, Managing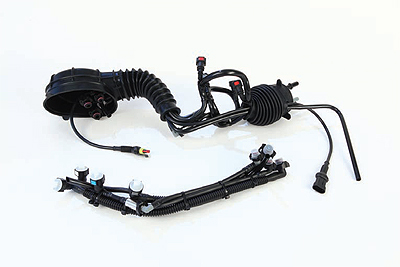 Director of Errecinque: "The company was founded by my father Piero Lovera in 1981 and we celebrated our 35 year anniversary in December with a big dinner party for our 200 personnel. There have been many developments over the years since our beginnings as an assembler of tubes, with Errecinque acquiring technologies on a step-by-step basis to arrive to the place we are in now. Last year our turnover was 29 million euros and we have four plants in Italy, two of which are based in the North, one in central Italy and one in the South."
Indeed, over the last three decades, the family owned Errecinque has grown and developed in line with market developments and its own strategic vision to gain a strong international presence. This focus on growth through flexibility, technical expertise and a swift response time resulted in the company developing an innovative new air brake system and also becoming a significant supplier for Iveco in 1988.
Following the utilisation of an alternative and innovative material in the air brake system, which enables major economic and technical benefits for customers, the company went on to manufacture pipes for high pressure environments with this same new material. These pipes are reinforced by one or two layers of polyester braiding, with assembly carried out inside the plant; this way of operating ensures customers are provided with products that are ready to be installed on vehicles and also guarantees quality as no external suppliers are used.
Futher innovative developments took place over the years, with the company developing the thermoforming department in the late 90s and starting new lines of co-extrusion and corrugation in 2000; in the same year Errecinque established a new production line for blow moulded plastic pipes, which can replace pipes made of metal, rubber or aluminium in the suction systems of cars and industrial vehicles. Alongside innovative developments, the company also optimised manufacturing processes and productivity with strategic acquisitions, the establishment of new sites and the development of new production lines.
Recent developments within the company include the absorption of a specialist in plastic moulding and rubber in Volpiano, in 2006, and the production of plastic pipe assembly for SCR applications as well as the development of solutions for urea systems in 2007. From there, the company began the study of urea sender units and expanded its own product portfolio in 2008, with the production of the first urea sender units beginning in 2013. Further innovative progressions took place one year later, with Errecinque producing the first urea sender units to be equipped with urea quality sensors; this development resulted in the company becoming one of the key players in the global urea market. With huge demand for its new product, Errecinque moved the production of urea sender units to a new area in the Volpiano plant, which enabled high production capability.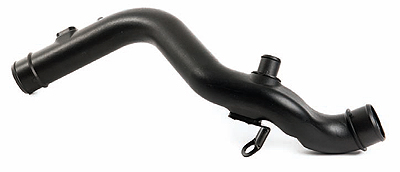 Luisella comments on the development of Errecinque's urea sender unit: "The urea unit is our latest product to be created, with development beginning four years ago and production starting one-and-a-half years ago; today full production is 100,000 pieces on field, with hopefully many more to come." Other products include plastic flexible tubes for air, water, fuel, oil and fuel vapours as well as all fluids on industrial vehicles, whether it be light, medium or heavy range, passenger cars and motorbikes, as Luisella confirms: "Our main line of products is tubes for automotive applications; in fact, 90 per cent of turnover is made out of products for vehicles from trucks to passenger cars."
Having achieved 20 per cent growth in 2015 thanks to the inception of the urea unit segment of the business, Errecinque anticipates steady growth over the coming years as it seeks out opportunities in new geographical areas, as Luisella concludes: "To us, when it comes to the market, opportunities are endless, not only with our target customers such as truck, passenger cars or motorbike manufacturers, but also with new clients in new potential markets over the coming years. As part of this strategy, we opened a representative office in Detroit, the US, in 2015; through our agent in the US we are conducting market research with a number of companies in the direction of the urea unit product.
"Because of our flexibility in handling volumes of all sizes, as well as our ability to handle different part numbers in a short time frame, our customers appreciate the service that we give them; this is a strength that we will see to deliver to more customers in both the US and Europe. We are already working a lot with producers of luxury cars thanks to our expertise in design and prototyping and this is another area that we hope to expand in the future."
Errecinque
Products: Manufacture the urea sender unit system, tubes, plastic, metal and rubber items