An essential service
With a strategy of balanced, profitable growth – including a focus on investment in operational excellence – Essentra's vision is to build a leading global provider of essential components and solutions through its four business units of Distribution, Health & Personal Care Packaging, Filter Products and Specialist Technologies
Originally operating as a manufacturer of filters in Jarrow as part of the Bunzl group in the late 1940s, Essentra has close to doubled its revenue since 2010 alone through a combination of organic growth and strategic acquisitions, producing and distributing millions of small but essential components around the world. For more than 60 years Essentra has focused on developing a strong international network, so that today the innovative and quality conscious firm counts a physical presence in 33 countries, with 69 manufacturing sites, 64 sales and distribution operations and five dedicated research and development centres.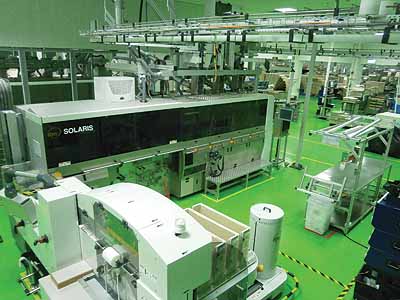 "Our history as an independent organisation dates back to 2005 when Bunzl took the strategic decision to operate purely as a distributor, and spun off its manufacturing activities into a separately-listed plc. Today we span three geographies, Europe, the Americas and Asia, and are grouped into four business units, with a targeted range of categories which the company collectively serves with a diverse range of products and solutions; these include pharmaceutical, health and personal care, tobacco, household care, broad industrial and oil and gas," explains Essentra's Corporate Affairs Director Joanna Speed.
To remain at the forefront of the markets in which it operates and to continue to drive growth, Essentra not only consistently invests in its existing manufacturing footprint but also actively seeks external opportunities for expansion. For example, in November 2014 the company announced an agreement to acquire Clondalkin Specialist Packaging Division for $455 million, a move that is consistent with Essentra's Drive for 2020 strategy of complementing balanced, profitable organic growth with value-adding acquisitions. Indeed, the transaction transformed Essentra's presence in the growing speciality secondary health and personal care packaging industry, taking the company from a strong European position to become the global number two player in a targeted market category.
Another significant recent investment took place in November 2014, with the official opening of a new 52,000 square foot site in Newport, Wales, as Group Operations Director Alan Richards states: "Following the acquisition of Contego Healthcare Packaging Ltd some 18 months previously, we had ended up with a labels facility in Liverpool and another in Cardiff – neither of them having real scale, and therefore being sub-optimal in terms of our footprint – so we transferred the activities of these two smaller sites to a purpose-built, state-of-the-art facility in Newport. Here we have invested in the latest digital printing capability and produce labels for the food and healthcare sectors including extremely complex multi-layer products. We have also installed a cleanroom for the production of primary packaging foils for use in the healthcare industry, which is certified to the highest standards to ensure that the exacting industry requirements are met – if not exceeded. Strategically located on the M4 corridor, this is an exciting development for us: a world-class facility, with capabilities that haven't yet been fully realised and thus scope to support our future growth."
Essentra's Newport site is but one example of the investments in its footprint which the company has recently made, including such other strategic locations as India, Dubai, Indonesia, Singapore, the US and Japan.
The ever growing company also takes a forward-thinking approach to using innovative technology, as Alan discusses: "We are currently investing strongly in 3D printing in our Components business, but not for general plastic injection moulding; instead this equipment is used to create prototypes extremely rapidly for our customers who come to us with a new project. It allows us to convert their idea into something physical, get it approved and tooled up for large-scale production in a short amount of time.
"Meanwhile, in our Porous Technologies business, our R&D team constantly aims to push the boundaries in terms of developing innovative products to meet liquid and vapour-handling challenges across a diverse range of end-markets, from ink release in writing instruments to the absorption of sophisticated wound care products. We are also doing some significant work with the automotive industry to find new methods of water and diesel filtration in engines: in addition, we have commercialised a patented porous media which can be used to hold, transfer and deliver nicotine or other liquids in e-cigarettes. At the same time, our Pipe Protection Technologies facility in Houston is a market-leader in terms of developing innovative new pipe and thread protection products for the oil and gas sector. In fact, certain products have now become industry standard, in terms of meeting the stringent regulatory guidelines in place in the US."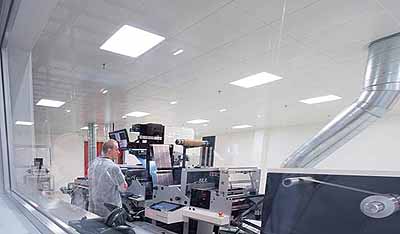 By paying close attention to market trends, Essentra's objective is to gain a reputation with its global customers for its forward-thinking approach and ability to deliver timely solutions. Key to this is the company's organisational structure and market and category-focused business model, as Joanna highlights: "The organisational structure we have in place aims to maximise the growth opportunities available to Essentra not only today, but also tomorrow. Specifically, our four strategic business units are tasked with identifying those issues or challenges which will likely impact our customers in terms of legislation, product development or even the direction that the consumer is going in. This in turn helps us anticipate what we as an organisation and a trusted supplier should be doing to support them in the trading environment in which they operate."
One example of this is the work the company has recently been undertaking in China, which Alan believes will affect the rest of the world over the coming years: "Legislation is something we constantly review and try to respond to through innovation. In the defence against counterfeit products in the healthcare sector, China is ahead of most other countries, and is already making each and every single carton identifiable with a unique traceable number. We know that legislation in the industry will require uniquely identifiable packaging and are already creating solutions to meet this requirement. As a result, we can go to our customers now and discuss this development, which is something they appreciate."
With revenue ahead 14 per cent at constant FX (like-for-like +9 per cent) to £866 million and a 19 per cent increase in the full year dividend to 18.3p per share, Essentra not only exceeded its Vision 2015 objectives in 2014, but also over the three years since the strategy was implemented. This impressive growth stands the company in good stead for the next five-year 'Drive for 2020' strategy it outlined in November 2014, as Joanna concludes: "We are a bigger organisation than we were four years ago, so the next five years is really an evolution of our balanced, profitable growth model, to ensure we focus our efforts and resources on those activities which genuinely make a difference to a growing organisation and develop global leading platforms in sizeable end-markets. In this way, we aim to continue to deliver value to our customers and shareholders alike."
Essentra
Products: Specialist plastic, fibre, foam and packaging components
Sites: 70
Employees: 9000