Automated for the people
EU Automation and its multi-lingual expert team scour the globe to find quality obsolete, new and reconditioned parts to ensure industrial machines are back up and running in the most efficient and cost effective way possible
Committed to delivering more, whether it's parts, service or speed, EU Automation strives to constantly innovate and improve the world of automation parts. Connecting people with parts across the globe, the company has the greatest reach to ensure customers get the components they need on-time and in the best possible condition. With a 347,272 strong inventory, 126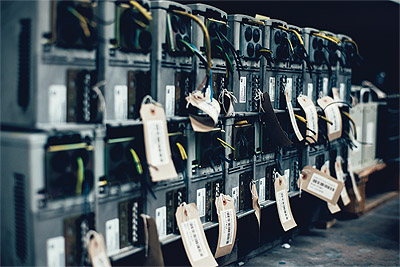 manufacturers available and thousands of parts in stock, EU Automation also boasts a European delivery time of nine hours, same-day international dispatch, rapid response support and a multi-continent partner network to ensure its customers don't lose out of millions of pounds in lost revenue when a machine breaks down.
While speed and quality of products are integral to the success EU Automation has achieved since its inception in 2009, customer service remains at the heart of its operations, as Jonathan Wilkins, Marketing Director at EU Automation, comments: "We were formed in 2009 as a small team that was focused on providing spare automation parts to manufacturing companies across the globe. We certainly thought at the time that there was an opportunity for a company to come in and occupy this space based on service and through increasing the reaction time between a manufacturer requiring a part and getting a critical automation spare part that they need. This is the premise behind our establishment and since then we have grown significantly to 147 members of staff, with around 30 languages spoken within the company.
"The decision to invest significantly in a dedicated customer service aftersales team took place a few years ago when we took the service aspect away from our sales team. This means that anyone who becomes a customer initially deals with a sales person to get the order processed before being quickly referred to a dedicated aftersales person who speaks their native language; this team is incentivised by customer satisfaction, not just profit, and they focus on ensuring absolute customer satisfaction through the delivery of the correct order on time and in satisfactory condition. Getting things delivered on time is a big USP for us, as it means customers can trust products will arrive when we say they will. We further impress customers through dedicated follow-up and call-up procedures, and by constantly expanding our aftersales team," he adds.
In order to drive home the customer-first ethos that is ingrained in EU Automation, the company has also invested heavily in technology, as Jonathan comments: "All of the technology that underpins the business and process is built bespoke by us, so while other companies may go and buy equipment or technology off the shelf, we have a dedicated internal development team that enables us to do what we do in the most efficient manner."
Servicing customers in Europe, the Middle East and Africa from its facility in Staffordshire in the UK, the company also opened a facility in Singapore around 18 months ago to serve the Asia Pacific market; the team there speak around ten different languages. Moreover, in the third quarter of 2017 it also opened a facility in Chicago to better serve the US market, having already established a presence there.
Jonathan notes that this expansion will further strengthen EU Automation's ability to serve its customers and respond to market developments: "We position ourselves as being experts in providing critical spare response, so traditionally if a company somewhere in the world is experiencing down time due to a particular component, this is when we come in and do what we do. However, we have evolved our offering over the last few years into obsolescence management, so companies don't come to us for one-offs but with an extensive list of critical spares, some of which may be several years old and no longer readily available from OEMs. They will come to us with a list and we manage the obsolescence for them by buying up and stocking the parts they need on their behalf. Making this possible is our extensive warehousing facility in the UK and in Chicago too, the latter of which is next to the airport, which enables us to ship items around the US quickly."
As experts within the obsolescence, the company uploads an online magazine that offers insights, opinions and news; named Automated, the magazine is printed quarterly and published in several languages. "We have also printed our first ever book, The Book of Obsolescence Management, which we hope will instigate conversation in the industry about obsolescence as a concept; it is available for people to get a copy of and is on a subject we are absolutely passionate about," highlights Jonathan.
With a growing global customer base that includes some of the biggest manufacturers from sectors such as pharmaceutical, aerospace, automotive and plastics, EU Automation will continue to specialise in delivering the best possible obsolescence solutions while also seeking out further opportunities for expansion over the coming years. "We have got our offering right, having developed it over the last nine years, so will be focusing on expansion in both the UK and Asia Pacific. We are also seeking to expand into the Chinese market over the next 12 months, which will potentially result in the opening of a new facility in China," Jonathan concludes.
EU Automation
Products: Parts for PLC systems, servo drives, HMIs, displays, motors, CNC machine tool systems and robots