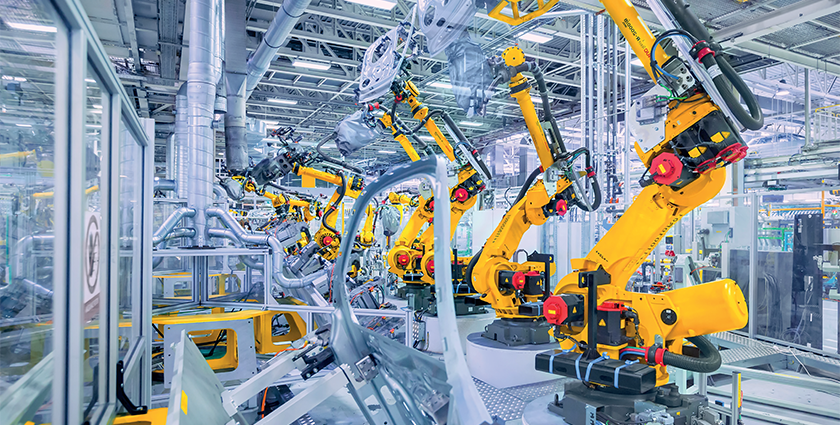 European Manufacturing Strategies Summit
The 18th annual European Manufacturing Strategies (EMS) Summit will take place on 7th to 9th November at the Maritim proArte Hotel in Berlin. Situated on one of Berlin's main shopping streets, this central location ensures a short walk from the sights and sounds of Berlin's tourist hotspots.
EMS is the only strategic manufacturing conference and networking event to reveal best practice and highlight the latest solutions in preparing for an upturn over the next 12 months. Manufacturers in the industry will be sharing case studies and insights on how the world has irrevocably changed in the aftermath of recent and ongoing geopolitical events. The annual EMS Summit provides an international forum for manufacturing leaders to share and discuss strategies for the best way forward in this new world.
Boasting a packed three-day, three-streamed schedule of 51 engaging and informative sessions, attendees can expect a wealth of industry experience and expertise. Delegates can anticipate workable and relatable case studies from the past couple of years, presentations from active senior industry professionals and plenty of networking opportunities.
The EMS Summit is now a CPD-accredited event. This means attendees can expand their knowledge and gain a certificate of attendance that counts towards professional development. The lessons learned at the summit can be applied in the workplace.
The summit's key themes will explore maintaining an effective and functional workforce, highlighting the key parameters in switching to Net Zero, and transferring digital thread and technology capabilities.
There will be several keynote presentations from notable heads of industry. Marc Winkelman, Global Director of Manufacturing Innovation Capability at Proctor & Gamble will discuss the seven actions leadership needs to accelerate the operational excellence journey and deliver its results. Widely-regarded as an industry leader, Marc will extrapolate the capabilities that have helped P&G to experience a year-on-year program of cost-saving, inventory reduction, service improvements and employee satisfaction.
In another exciting scheduled keynote presentation, Frank Polky, Head of OT Security at Mars will discuss finding the balance between trust and zero trust. Having experienced a cyber-attack five years ago, Frank will talk through the Mars journey from onboarding stakeholders to staff training in their global defense and its impact on productivity.
Delegates can also attend a range of panel discussions. Topics are scheduled to include a framework for smarter manufacturing, growth pressure points and tailoring the customer experience to create a customer-centric supply chain.
Case studies will cover a range of industry insights. From the Internet of Things (IoT) and technology to advanced production and strategic operations, heads of industry will explore subject matter pertinent to modern manufacturing.
Delegates can enhance their learning by attending networking brunches, one-to-one meetings and solution spotlight sessions. The summit is delighted to welcome heads of business from industry leaders, such as Staedtler, Electrolux and MTU Aero Engines, alongside esteemed academics from the University of Warwick, UK and the Institute of Mechanical Engineering of the School of Engineering of EPFL, Switzerland to this year's advisory board.
European Manufacturing Strategies Summit
Dates: 7th to 9th November 2022
Location: Maritim proArte Berlin, Friedrichstraße 151, 10117 Berlin, Germany
Website: www.ems-summit.com