Shaping the future
As the newest member of Arc Specialist Engineering Group, EWS enters a new period of focused investment as it looks forward to a future of growth and success
With a long engineering history behind it, EWS had been a subsidiary of window and hardware producer ERA, itself a part of the Tyman plc group since 2007. Focusing on providing high quality cold roll formed steel reinforcement for the PVCu market, fenestration accounts for 90 per cent of the company's total sales. Turning out over 20 million metres of products every year and with a turnover of £19 million, EWS supplies to customer across the world as far as Australia.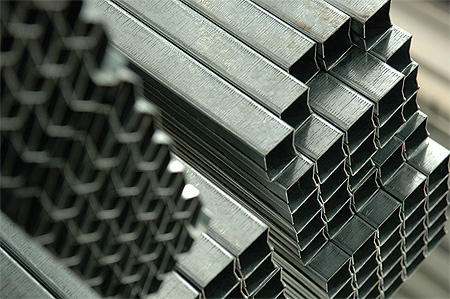 With a strong reputation in the market, EWS' strengths are founded in its customer service, which is supported by long-standing system house relationships and a commitment to quality. "We hardly have any rejects come back," explains Operations Director, Nick Stevens. "We are known for performance, for value and for delivering products that do what we promise."
As recently as September 2015, the Arc Specialist Engineering Group acquired EWS from ERA. "In order for us to grow under ERA's ownership it would have meant it moving away from its own core focus," explains Nick. "Arc means a fresh start for us. With the new group there is now an appetite for, a focus on and a sense of belonging towards growing the business and we are looking forward to improving things."
Under Arc's keen desire to invest and promote continuous improvement across its group, EWS is beginning to reshape towards consolidating its existing business, whilst gaining further market share and expanding into different markets to take advantage of new opportunities. "We're looking to build further on our strong customer service," Nick says. "So we hope to reduce our lead times, to provide more value for our customers' businesses as well as our own and to build on our strong reputation of quality and performance."
Developments towards this future have already begun for EWS with a recent £100,000 investment into a new automatic saw, which enabled the company to offer an in-house cut-to-length service to its customers. "The system houses take six metre lengths but the smaller fabricators want to take smaller lengths, so we can now produce the products on-line and then cut back after," outlines Nick. This investment accompanies an internal design engineering competence, allowing EWS to work closely with its customer to develop the best solutions, an in-house tool room, to manufacture its own necessary roll tools, and a preproduction trial area, where it can demonstrate and prove rolls to the customers before heading to final production.
Future investments will continue to focus on driving this value to the end customer. "Over the coming months we will be looking at implementing some factory software to drive the OEE (Overall Equipment Effectiveness) of the machines that we've got and ensuring that we're getting the highest utilisation out of them to help reduce lead times and costs," Nick continues. "This will include data capture, bar-coding, on-line planning and so on, all of which will help the end user because when a customer wants something, we will have a much more efficient process to quickly deliver it."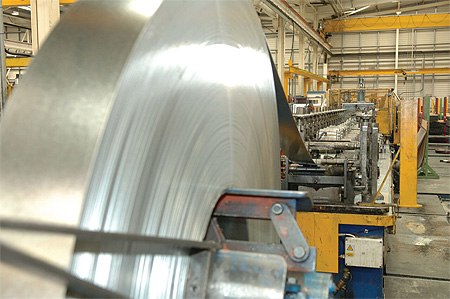 Quality-wise, EWS is ISO9000 accredited and supports this with stringent quality checks across its processes, including total inspection of the flat steel coil materials and periodical care point inspections along the production line. This is followed by a full documentation and review process to ensure that quality is maintained throughout. "We also record and measure all the scrap that we make with the view to continuously driving this down and reducing costs," adds Nick.
With these programmes in place for improving manufacturing processes and building on its already strong reputation for customer service, EWS is well placed to fulfil its future ambitions of driving growth and profitability through the business, whilst expanding its market footprint. "Fenestration products are, and will continue to be, our core focus," concludes Nick. "So over the next 12 months we will be working hard to brace this business against competition and maintain existing relationships in the market as well as making efforts to build on this and gain market share. We will be recruiting extra sales people to get out there and start making some noise in the market to achieve this.
"In the longer term, it is difficult to say specifically, but it will involve looking at new sectors away from fenestration where we feel we have something to offer. We've recently done some work with under-floor electrical cable trunking, and also in the automotive and shop-fitting sectors. So we are starting to explore our opportunities, but the future routes will be determined by where the biggest volumes are and where we can make an impact. It is important that none of this detracts from our existing relationships within the fenestration market and this will always be our main product focus."
EWS Ltd
Products/Services: Cold rolled steel manufacturer primarily supplying the UK fenestration markets