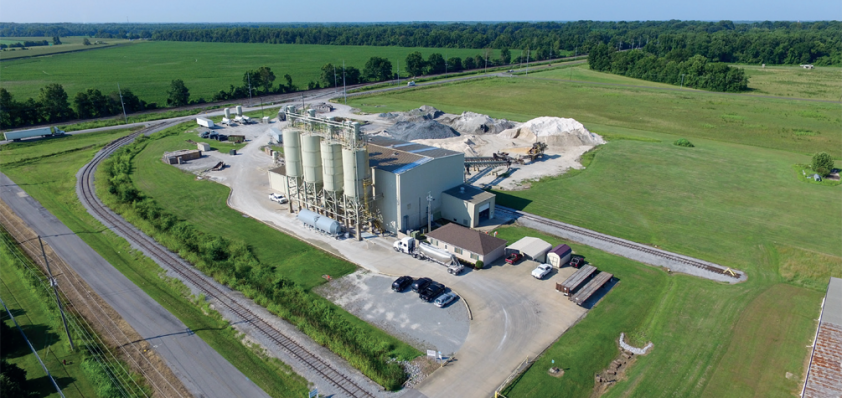 Well resourced
A division of Newpark Resources (which is a publicly traded company on the NYSE), Excalibar Minerals (Excalibar) processes high-quality barium sulfate and calcium carbonate for a veritable myriad of industries and applications. First established in 1990 – with a plant located at the Port of Houston, Texas – in the 30-plus years since, its base of operations in Houston has moved and expanded, while new plants have been strategically opened in Corpus Christi, Texas; New Iberia, Louisiana; and Dyersburg, Tennessee.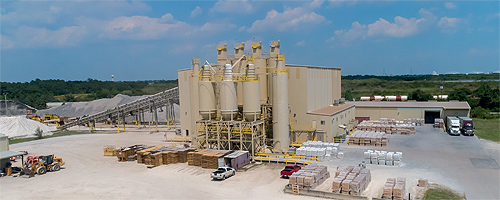 The core activity of Excalibar is the sourcing and processing of raw mineral ores into high-quality engineered barium sulfate and calcium carbonate. The company's General Manager, Mark Brooks, explains exactly what barium sulfate is. "This is an inorganic compound with the chemical formula BaSO4. It is a crystalline solid with many variations in color that is odorless and insoluble in water, it occurs as a non-hazardous natural mineral, which has major deposits occurring in China, India and Morocco."
Mark continues: "Barium sulfate has some rather unique characteristics that make it a valuable industrial mineral. First and foremost is its high specific gravity, reaching 4.4 while being extremely chemically inert and thermally stable, with a melting point of 1580oC. Additionally, it is a relatively soft mineral with a Moh's hardness of 2.5-to-3.5, with one of the highest refractive indexes for a major industrial filler at 1.65 and a relatively low surface area when comparing other industrial minerals of comparable median particle size. Its density also contributes to its low oil absorption, which cuts down on the amount of more expensive resins saving overall formulation costs. It also provides radiation shielding and can be used as an x-ray opaque additive."
Mineral of choice
The aforementioned characteristics have made barite the mineral of choice for oil and gas drilling solution applications. "The high specific gravity increases the hydrostatic pressure of the drilling mud, allowing it to compensate for high-pressure zones experienced during drilling," Mark states. "The softness of the mineral also prevents it from damaging drilling tools and enables it to serve as a lubricant and cleansing agent.
"Barytes high specific gravity, chemical resistance, and exceptionally low oil absorption brings value to many other industrial applications that require higher weight for a given volume for sound deadening, rigidity, and overall performance. Examples include sound dampening for transportation interiors (plastics), traffic cones, mud flaps, bowling balls and even golf balls. Barytes thermal stability and ability to absorb heat make it ideal for friction applications like brake and clutch pads.
"Elsewhere, the plastics and rubber industries use barium sulfate to reduce resin demand due to its very low oil absorption rate, and it can also be found in the casing of batteries and used in the expander mix to improve battery life. Within the paper industry, it is added for easy glazing of glossy papers and photographic papers, while, as a pigment additive, barium sulfate can improve gloss, surface smoothness and printability. Another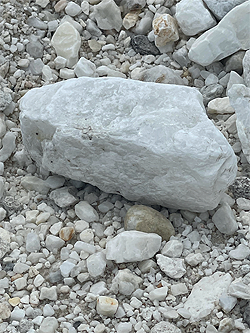 application would be fire extinguishers, with barium sulfate acting as a carrier for the chemicals, and its weight helping to direct the aim and distance of the extinguishant. Its high chemical inertness and corrosion resistant abilities also make barite an excellent choice for protective and barrier coatings and paints (marine and powder coatings), specialty elastomers, and mold release applications."
Turning back to Excalibar itself, the company boasts state-of-the-art manufacturing facilities located near waterways and major ports in order to take advantage of the economical freight of imported ore, while also being close to key marketplaces and customers. "All of our plants are API Certified, and our two industrial plants are ISO 2001:2015 compliant," Mark details. "We use many of the tools available from Six Sigma and Lean Manufacturing to develop daily operating guidelines and goals while driving our continuous improvement programs. We have also established a strong network of trading partners around the globe to source the highest quality barite ore."
Excalibar similarly prides itself on being proactive and customer centric. "We have an in-house Customer Service team available 24/7. We also have a relatively small logistics arm (assets and drivers) as part of the company that we expect to strategically grow as we continue to work to provide our customers the best overall supplier experience," Mark adds. "This service is also another extension of our quality by cutting out the possibility of cross-contamination versus third party carriers that haul other bulk materials."
Mark is equally keen to note that Excalibar is a company that recognizes that it is only as good as its people. "What we strive to do here each day is maintain an entrepreneurial-type culture, where people are encouraged to make suggestions for improvement in virtually every aspect of the business," he says. "Safety remains our number one company core value, and we continually strive to improve our safety record. For example, we have achieved 12 years without a safety incident at our Dyersburg facility."
In recent times, there has been a significant consolidation of barite suppliers in North America, yet Excalibar fully expects to continue to thrive and grow into the future. "We are ready to expand capacity globally as demand grows, and to continue to invest in people and capital, with an emphasis on safety and continual improvement," Mark concludes. "At the same time, we will explore expanding our product portfolios that fit our core competencies and address our evolving marketplace."
Excalibar Minerals LLC
www.excalibar.com
Products: Barium sulfate and calcium carbonate