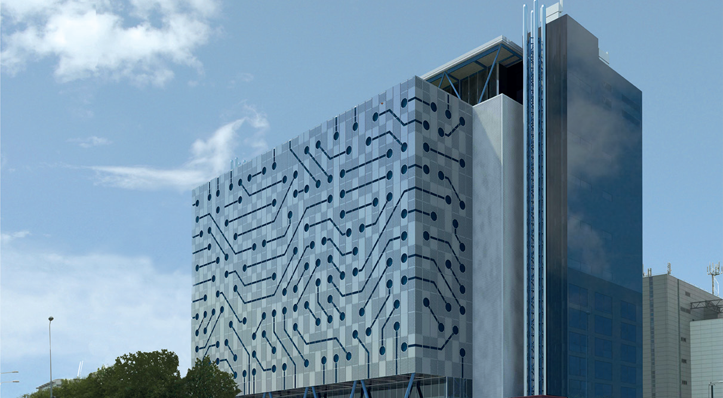 Data, data cool
After a decade of rapid growth, Excool is expanding into the United States thanks to the popularity of its innovative, energy-efficient cooling solutions for data centers
Consuming between two per cent and three per cent of the world's total power, the data center industry is an energy-hungry beast comAs the sector boomed in the early 2000s and more data centers appeared around the world, it became increasingly clear that the cooling systems in use at many sites were highly inefficient. Something had to be done, and in 2010, Duncan Williams established Excool, a company with the answer.
"Created around the need for energy-efficient data center cooling solutions, Excool approached the market with a brand-new technology – indirect evaporative cooling," Chief Commercial Officer Jon Pettitt explains. "It was a disruptive technology in the marketplace as it moved away from traditional, power-hungry, compressor-based cooling technologies and relied, instead,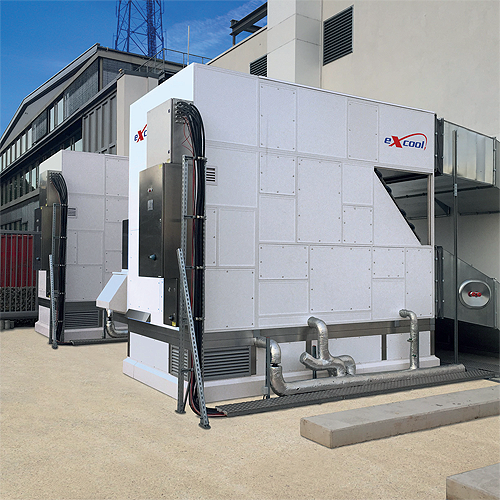 on adiabatic cooling methods to reduce overall energy consumption within the data center.
"The 'indirect' part of indirect evaporative cooling is key because it means the outside air and the inside air are kept completely separate, the air streams never mix, and so the interior of a data center stays incredibly clean. Excool technology prevents outside contaminants that could cause damage to a data center, including pollution, sandstorms, or even smoke from fires, from ever entering a site, thus preserving incredibly high levels of integrity for data center white space."
Landmark clients
Operating, predominantly, from its Headquarters in Bromsgrove, Worcestershire, Excool has performed projects all over the world. Among its landmark clients, the organization counts Telehouse – a company that, thanks to Excool, lays claim to having the world's first multi-story data center with indirect evaporative cooling that was completed in 2017.
"Traditionally, multi-story data centers like Telehouse's London site were cooled using chillers and computer room air conditioners, so our indirect evaporative solution was a world first," Jon reveals. "There are in excess of 50 units on that site now. A typical project for us is somewhere in the region of 30 to 50 units, but we have supplied projects with everything from three units up to more than 100 on a single development.
"Alongside Telehouse, we have also worked on significant projects for Digital Realty, one of the world's largest co-location clients. As a colocation provider, they have one of largest global data center footprints. We did our first project with them back in 2014, in Dublin, where we were able to provide all the cooling for their data center without using any compressors. It meant their energy consumption dropped drastically, winning us an Uptime Institute Award for Product Solutions in the process."
New facility
Excool's rise to prominence over the last five years has been the result of both external and internal factors. Externally, as data centers have become more popular, they have also increased in size. While a two-megawatt data center might have been considered a large project for Excool back in 2011, the company now regularly tackles 25-megawatt and 35-megawatt sites on data centers that can reach over a square kilometer in size.
"These enormous data centers have brought with them all the challenges of building to scale," Jon says. "In response, one of the things we have been able to do internally is increase our manufacturing capabilities from two or three units a week to 20 or 30 units a week, with possible scope for 40 units a week should we wish. Clients are realizing that Excool solutions not only cost less than the market average on day one, but that indirect evaporative cooling can lead to lower operating costs for the entire data center throughout the life of the product."
With well-respected clients like Digital Realty and CyrusOne boosting its credibility, Excool continues to attract new customers. In order to service this soaring demand, the business recently opened a new 60,000-square-foot facility in Bromsgrove. The new factory, and the additional capacity it boasts, has allowed Excool to produce Excool Zero, the company's most advanced solution to date.
"In establishing a new site at Bromsgrove, we have been able to move from a build-on-station manufacturing process to more of a production line system," Jon reports. "This, backed by some very clever innovation and design from our R&D team, has led to Excool Zero, which is now our mainstream solution.
"As effective and efficient as our unit was five years ago, it was still fairly large. Now though, we have been able to shrink the unit down by about 40 per cent, whilst still providing exactly the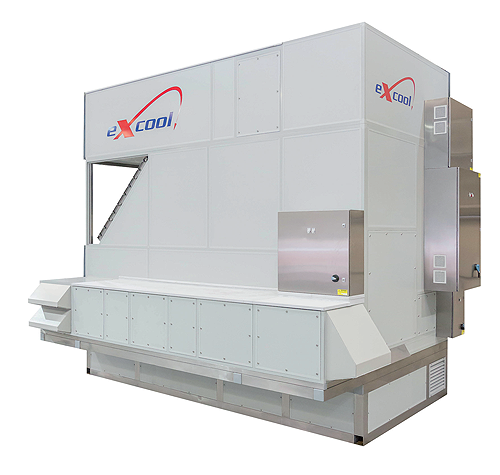 same capacity and efficiency, and using considerably less water. This evolved unit – Excool Zero – is especially important today, in 2021, as water conservation is becoming a huge factor for people all over the world. With Excool Zero technology, we have gone from using swimming pools of water for cooling to just a bucketful for the same job.
"Managing our supply chain and working closely with our prime component suppliers has been key in enabling us to grow," he continued. "CAREL our controls partner has played a significant part of our evolution, assisting with the controls strategy of the equipment, and working closely with our supply chain management. Ziehl-Abegg our fans supplier is one of the leading global companies in the field of ventilation, control and drive. We are proud that all our supply chain partners follow our values towards innovation and sustainability goals."
The added sustainability benefits of Excool's new unit – sustainability has, incidentally, always been an innate part of the company's work – are likely to open endless doors for the business in the years ahead, as more and more clients search for greener ways of working.
"Everything we do, everything we build our units to be, is geared around sustainability," Jon declares. "Conserving water and using less energy seems quite a small statement, but it comes with massive implications. It means power stations don't have to work so hard and we are not using so much fossil fuel. If you have wind power or solar power, these things can be used in collaboration with Excool technology, so we are really built for the future in that sense."
US expansion
Having performed projects across Europe, Asia, and the Americas, Excool is now looking to establish itself in the United States. After years of planning, in 2020, the company opened the doors of its inaugural US site, in Greer, South Carolina. Benefitting from the firm's largest investment in five years, the 18,000-square-foot showroom, training center, stocking facility and export office is set to springboard Excool's efforts stateside.
"For years, our global clients had said they would consider using us in North America if we had a presence on that side of the world," Jon reveals. "We finally made the move in 2020 and invested heavily in establishing Excool in the US – not just for our existing client base, but also to look for new customers.
"The North American market is probably three times that of our market in Europe, so there is absolutely enormous potential for us there. Our next steps involve looking for a North American manufacturing facility for our products and, longer term, we plan to find a facility on the West Coast in order to better serve Los Angeles, San Francisco, Seattle, Las Vegas and Texas."
In just over ten years, Excool has grown from a small start-up business to a £30 million organization with more than 150 employees and a global reach. In 2020, the firm sold its milestone 1000th unit, taking its cooling total to 250 megawatts of white space and making the company one of the world's largest suppliers of indirect cooling solutions for data centers. While Europe and North America remain the company's current focus, Jon believes that Excool and its proprietary technology has the potential to forge a recognizable presence the world over.
"As we prepare to perform our first project in Phoenix, Arizona, we are well supported internationally by offices in the UK, the US," Jon remarks. "In the longer term, launching a manufacturing facility in the United States will be key to our success in that region, and we also have bigger plans for Asia-Pacific and the Middle East, regions experiencing a 20 per cent annual increase in data center construction.
"Most importantly, we want to see continuous innovation in our technology," Jon asserts. "We are, I suppose, first and foremost, an innovation company. We do things differently – we build differently, we create differently – and we are fairly disruptive in the market. At Excool, we offer something so different and so much better in lots of different ways, including price, efficiency, size, and water conservation."
Excool
www.excool.com
Products: Cooling systems for data centers