Expansion and investment: the key pillars in Sirane Group's evolutionary story
Originally focused on food packaging, Sirane Group (Sirane) has entirely transformed since its inception and is now a global manufacturing and new product development (NPD) company with four key divisions: food packaging, horticultural, medical and healthcare, and laboratory services and supplies.
With a focus on sustainability, Sirane's one-of-a-kind solutions have spurred exponential growth for the business in recent years and steered it in a new, expansive direction. Peter Ralten, Commercial and Business Development Director, joins us alongside Marketing Manager, Mark Lingard, to share their views on the company's growth, as well as recent achievements and investments.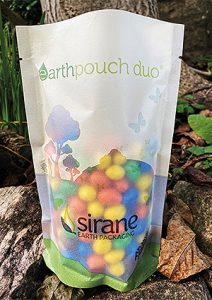 "Sirane began by solving problems," Peter begins. "We were initially focused on packaging innovations, but due to a lack of machines that could physically manufacture these solutions, we started building our own machines and soon began to grow exponentially!
"We mostly make to order, meaning that we manufacture the packaging our customers want and need, rather than what we think is best," he adds. "This manufacturing process lends itself to NPD, as we're constantly solving customers' packaging problems through our innovations, which often require specific machinery to make it happen."
Peter continues: "Up until a few years ago, food packaging was our biggest area, but now we are also emerging as a global leader in manufacturing supplies for the medical industry. We started building kits for medical testing and fulfillment, which opened a whole new sector for us, as we're able to manufacture many of the required components in-house."
Flexible solutions
Although the business operates in three specialist packaging areas – absorbency, flexibles, and board products – it also offers co-packing and fulfilment services through its Sira-Pack division. Mark elaborates: "When I first started here ten years ago, Sirane made absorbent pads, cooking bags, and not much else. Today, we have a flexible packaging division, a board division, and four sites overseas, so there has been dramatic change during those ten years."
This transformation is due to Sirane's ability to adapt to suit the current market climate. "We had been investing in new kit-processing technology and machinery for a number of years," Peter recalls. "So, when the pandemic hit in 2020, our productivity and technical capabilities placed us in a perfect position to manufacture Covid testing kits and many test components."
Mark reflects: "A lot of our recent growth stems from this fantastic ability to think on our feet during the Covid-19 pandemic. We were the primary manufacturer of numerous medical testing kit components that were compliant with UN3373 packaging requirements, which also allowed us to produce and deliver huge quantities of complete testing kits."
Thinking outside the box
Sirane's sustainability initiatives are also a significant contributor in helping the business stand out from its competitors. Peter states: "We are one of the only companies that offers a unique and potentially customized, complete solution. We can coat, print, and slit paper, or coat and convert board, for example, then convert, pack, and fulfil the products for them.
"Our headquarters in Telford, Shropshire, is also one of the only fully water-based flexible packaging plants in the world," he continues. "Inks are normally solvent-based and made with environmentally harmful ingredients, but we have adopted sustainable alternatives to both ingredients and processes. On
top of developing these solutions, we have been able to offer them at no extra cost to consumers, which has been very positively received by our customers."
Such product expansion and growth rarely come without investment in technology and infrastructure, and Sirane is no exception. "We are heavily investing in our print capacity and capabilities, and have some exciting developments in the making, including two UK firsts," Peter reveals. "We have invested in a water-based, flexo printing press from a leading German manufacturer, for example, which incorporates Sirane technology within the machine."
More recently, Sirane became the first company in the UK, and one of just three worldwide, to take delivery of the ground-breaking HP Indigo 200k Digital Press. With a predicted 30 percent increase in speed and a 45 percent increase in productivity compared to the HP Indigo 25k, the new Betapress facilitates the next generation of digital printing and coincides with the company's uber focus on sustainability.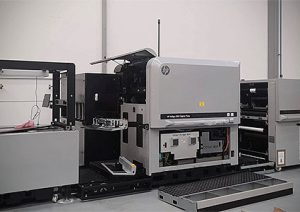 Peter expands: "The new press is specifically geared towards minimizing waste. It very cleverly delivers pigments in canisters and produces the ink as it is required, instead of ahead of time. The press requires very few set-up materials, and the canisters are recycled within the machine, resulting in very little waste."
Alongside product expansion, Sirane is extending its geographical footprint. Peter elaborates: "We currently have four plants in the UK and have spread our wings significantly over the last 12 months. We opened a new factory in the US, for example, and another in the Czech Republic. These factories complement our mature sites in Guadalajara, Mexico, and our sales and distribution center in South Africa."
"2023 is set to be a key year in our transition," Peter states. "We are looking for further growth in our traditional, core product ranges, such as absorbency, flexible packaging, and board boxes. However, we learned a lot from kit building and fulfilment during the pandemic, so we will continue to offer our customers an enhanced, well-rounded service."
Further afield, he proposes: "I think we will double in size over the next five years, as we have huge opportunities for growth in certain geographic areas, particularly in the US. As the company grows, there is room for our people to grow too; our employees are not 'boxed in' and are often free to explore their ideas or passions within the business."
With a broad and ever-expanding range of products on offer and a sustained focus on international expansion, Sirane is sure to continue its journey of success. Peter concludes: "As a company overall, we dream big and work incredibly hard to get there, with an unmatched dedication to sustainability and to our customers."