Feeling the heat
The leading developer of stainless steel heating, cooling, storage and processing systems, Fabdec has enjoyed increased sales over the last 12 months, spurred on by the dairy and water heating industries, and the rise in popularity of microbreweries
When we last featured Fabdec within the pages of Manufacturing Today Europe in the summer of 2017, we detailed how the leading developer of stainless steel heat transfer products and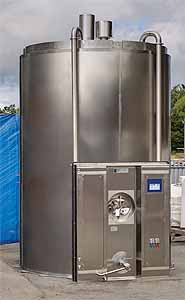 dairy management systems had benefitted from the growth in demand from its key customers in the dairy, brewery and heating sectors. Bring the clock forward one year and the message from Fabdec's Managing Director, Chris Powell, is that these trends have continued.
"The last 12 months have been fairly strong for the business, with sales for 2018 currently being around 16 per cent up on the equivalent period in 2017, and that has been spread across our product ranges sold in UK and in our core export markets such as Germany, Ireland, Japan and the United States," Chris reveals. "We have continued to increase our strengths when it comes to delivering quality stainless steel thermal transfer products, particularly brewery vessels and water heaters."
Reflecting on the increase in demand for Fabdec's high quality products, Chris has seen a pattern emerging when it come to the size and scale of system that its customers are looking for. "There has certainly been a rise in requests for larger tanks, for example we have constructed a number of 30,000 and 35,000 litre silo vessels and have manufactured brewery vessels of up to 25,000 litres, which is far larger than we have done in the past. The demand for milk and the expansion of the micro-brewery segment within the drinks industry has definitely contributed to the above, and we are now looking to take our offering into the wine and whisky markets, where the use of stainless steel vessels and associated systems is of similar importance."
The last year has also seen the company making further strides with its patented 3S Technology, which is the world's first true self-sustaining system, based on an internal expansion system that draws in atmospheric air as water is demanded upstream. This work led to the launch of the WXI Hi-Flo water heater which, as part of Fabdec's Excelsior range, has been developed to cater for higher throughput water volumes. "We have a strong heritage when it comes to bringing innovation to market and for being pioneers within our industry, and the WXI Hi-Flo water heater is another example of this in action," Chris states.
Such has been the success of this new heater that it has since gone on to be named a finalist in the Domestic Heating Product of the Year – Boilers/Water Heaters category at the H&V News Awards 2018 and the innovation showcase winner at the Heating, Ventilating & Plumbing Magazine Awards. This run of awards culminated in June 2018 when Fabdec was named Best Manufacturer at the Shropshire Business Awards. "This particular award identifies the manufacturing company that best demonstrates continuous improvement in achieving world-class standards by looking at a wealth of areas such as the adoption of new technologies and processes, and the training and development of the workforce. Needless to say, we are extremely pleased and proud to have won this award," Chris enthuses.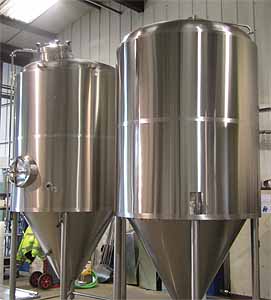 With more and more orders coming in from its customers, Fabdec's focus has also been pinpointed on how it can best maintain the industry leading service and quality standards that said customers have come to expect. In addition to bringing innovative solutions to market, it has also worked hard to bring talented new men and women into the business, has recently upgraded its IT systems throughout the business, further improved its marketing activities, and engaged with its workforce in creating a better, more efficient working environment. Efforts in this latter point, for example, have resulted in the adoption of environmentally-friendly LED lighting to improve heaterproductivity and employee wellbeing, and make significant energy savings.
"With our principal markets continuing to shine, we want to expand our product offering into new sectors, such as the wine and whisky markets, and develop our water heating business where we see a lot of room for growth, particularly when it comes to the development of bespoke systems," Chris adds. "An equally vital element to achieving long-term success in this industry, however, is the ability to remain competitive, and to achieve this we have plans for more investment in our infrastructure over the next several months. This will include making improvements in our processes and throughput times, and investing in the development of new products that we believe will appeal to our customers in key markets.
"To introduce these products to said customers we will also be appearing at various shows and expos in the coming months, including our first-ever visit to the World Dairy Expo in Madison, Wisconsin, USA in October, and exhibiting at the major agricultural event that is EuroTier Hanover 2018 in November. We look forward to attending both of these events and to engaging with potential new customers that we hope to be supporting in the future."
Fabdec
Services: Heating, cooling, storage and processing vessels and systems