Still fab at 60
As Fabdec Ltd approaches its 60th anniversary, the specialist producer of stainless steel heat transfer products looks to build on another award-winning year for the company
A market leader in the dairy equipment sector, Fabdec Ltd enjoyed another award-winning year in 2019. Following on from being named Shropshire's Best Manufacturer in 2018, Fabdec took home last year's International Growth Through Export prize at the Shropshire Business Awards. The achievement crowned a successful year for the company.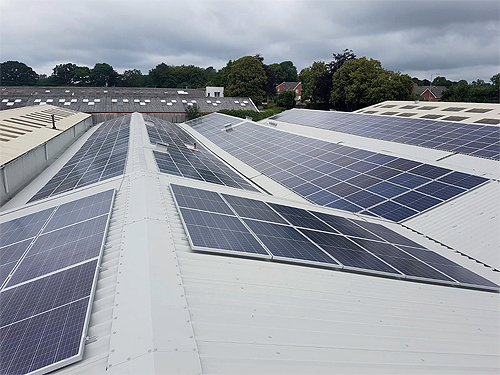 "In 2019, we sustained the growth that we achieved over the previous two years," explains Managing Director, Chris Powell. "We also completed some significant capital investments and started a new company, 6ix Fabdec." The new company serves the brewery sector with a full range of high-quality stainless steel brewery vessels, including design, consultancy, installation and after sales service.
Fabdec now sells its products in over 40 countries and has recently experienced growth in Ireland, mainland Europe and the Far East. "We have a structured, forward thinking approach to trading overseas with a local presence in a number of regions," Chris says. "We tailor our products to suit the needs of different market places." In September 2019, the company launched a new website with a user-friendly interface reflecting Fabdec's diverse range of products. The website includes full translations in German, French, Russian and Polish to maximise the company's international presence. Fabdec also boasts in-house language skills and has exhibited at a number of international trade shows, including Eurotier.
International growth is not the only area on Fabdec's agenda. The company is currently working on an innovative automated skid mounted brewing system for a new London based brewery. The system was exhibited at BeerX in Liverpool in March, before being transported to the new brewery site. It is the latest example of Fabdec's expertise in custom manufacturing brewery vessels to a client's specific requirements. Specialists in thermal transfer technology, the company uses cutting-edge design software to stay at the forefront of brewery engineering.
Fabdec's continued success is driven by major investment in its manufacturing facility, including the recent installation of a state-of-the-art CNC Fiber Laser Welding System. The company is already reaping the benefits. "The system has increased our capacity to manufacture heat exchange plates for our brewery, milk cooling and heat recovery products," Chris says. "It has also improved our capabilities to manufacture bespoke products for specialist customers requiring heat transfer."
Alongside the laser welding system, Fabdec has installed a new 150 tonne H-frame presentationpress for metal forming operations, as well as a 200 tonne CNC Press Brake, allowing it to bend stainless steel material up to four metres long, reducing the need for welding and polishing operations. Chris emphasises the positive impact the equipment has had on the company's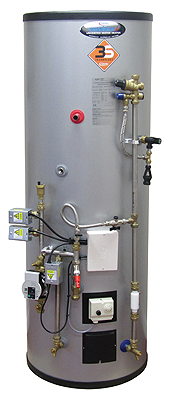 drive to achieve sustainable manufacturing. "It has improved our manufacturing efficiency, given us more capacity to grow, and improved the working environment for our employees," he adds. This focus on supporting its employees is clearly paying off for Fabdec. At the end of 2019, seven employees were rewarded for their long service with the company. "We're committed to continuing to invest in our people and build a sustainable working environment that maximises their wellbeing," said Chris, who, incidentally, celebrated 40 years with Fabdec at the end of the last year.
The investments Fabdec made in 2019 will also benefit its customers. Chris believes that a commitment to achieving client satisfaction is one of the keys to the company's longevity. "We hear time and time again that people like to deal with us," he says. "Our ability to support customers from the initiation of an enquiry through to its completion is one of the biggest drivers of our growth." Fabdec has always aimed to exceed customer expectations and this looks set to continue well into the future.
Looking ahead, Fabdec is preparing for another successful year in 2020. The company is forecasting an overall growth in sales and plans to continue working on product innovation. "We are going to be introducing a whole new business IT system which will improve our efficiency, support our growth plans and allow us to support our customers even better," Chris states.
Last year, as part of its commitment to good environmental practices, Fabdec equipped its manufacturing facility with a solar PV system consisting of 908 solar panels. The system allows the company to generate its own electricity at its manufacturing plant and head office. It is another suggestion that, as Fabdec approaches its 60th birthday, the company has its eyes firmly on the future. "It is a tremendous milestone," Chris says of the anniversary. "We are very proud of it and we want to make the most of it by promoting our company, its longevity and its impressive green credentials."
Fabdec Ltd
Products: Stainless steel tanks and vessels