Fairport Construction Equipment Ltd
A tradition of quality
Fairport Construction Equipment Ltd is a manufacturer of construction equipment including Plate Compactors and Vibrating Pokers based in Sheffield, UK
Fairport Construction Equipment Ltd has a long history within the construction industry, which helps to provide it with market leading expertise and experience when approaching the design and manufacture of its light construction products. It began operations in the 1870s, and was a family run business aimed at providing for the needs of those working in mines and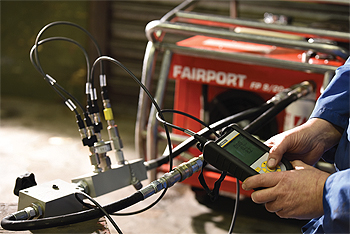 quarries, which it did to such a successful degree, that its rock drill became widely used by customers across the world. This continued until the 20th century, by which point Fairport made the decision to diversify into designing tools for the construction industry. Due to the depth of experience and knowledge it can call upon, Fairport understandably has a strong reputation in the market as being a high quality and reliable supplier of construction products.
Fairport makes its ambition to provide those within the construction industry with a full range of equipment that will enable them to use it as a one-stop-shop for any and all light construction needs. The company is able to offer this through its core business, however it also has an area called Flexible Drive and Tool which is able to support its customers in the design of bespoke solutions, as well as standard products for flexible rotary shaft drive solutions. General manager Ian Morris elaborated upon both of these areas of the business: "Fairport has the capability to fabricate, weld and machine components for its products but also makes use of a wealth of local manufacturers that provide services such as fabrication, CNC machining, grinding, injection moulding, polyurethane moulding, plastic rotational moulding and powder coating." Ian continued: "Flexible Drive and Tool prides itself in being one of the last remaining manufacturing facilities for rotary flexible drive cables. It has a bank of five specially designed automatic wire winding machines fed by spool winding machines for taking raw steel wire from supplied drums. Induction hardening facilities and quench tanks finish off the manufacturing process and are complimented by an production assembly and test area."
Due the range of services and products that Fairport excels in, it has an equally diverse range of customers. Its customers include national and independent tool hire companies, as well as worldwide dealerships and various OEM construction equipment manufacturers. Flexible Drive and Tool in particular is growing into other markets, such as agriculture, marine, food, plus industrial cleaning and general engineering, all of which it provides its bespoke and series production capabilities to.
In addition to the popularity of its products Fairport understands the need to not rest on its laurels, and to continue its tradition of high quality goods, but to combine this with an evolving modern approach to branding and customer interface. Fairport embarked upon this in 2016, and it has redeveloped its websites for both Fairport and Flexible Drive and Tool. The new websites will make it possible for its products to be sold directly to the end user from this source. Another way in which Fairport has sought to modernise its look has been with the creation of a new logo, which had remained unchanged and unremarkable for many years. However, now it is a design that used the ideas and suggestions of the company's employees in the process to create a new logo for the business, which will make its branding as recognisable as its quality.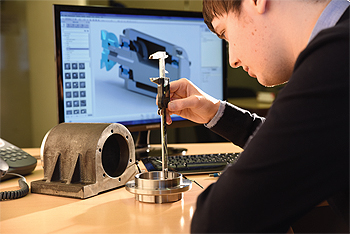 It is clear that an attractive logo and user friendly website are important to a modern business, and so too are the latest product developments Fairport has made. One of which will be available for customers in the first quarter of 2017, and it was something that Ian Morris discussed: "Fairport has been working on a design for a tip up concrete mixer targeting the professional and DIY builders. The product will challenge a dominant market leader and that challenge will be focused on improved mixing performance enabling the end user to reach ideal mix consistency with only 50 per cent of the energy use of the market leader. In times of rising energy costs this can only be seen as a real benefit."
In addition to this, Fairport will be busy working on a range of areas of the business in 2017: "Fairport and Flexible Drive and Tool continue to use their in-house design team to expand their product offering. In 2017, we will see developments in the compaction, breaking, pumping and flexible drives along with the possible expansion of its mixing products. Of particular note is the plan to give the current range of plate compactors a technical upgrade and face lift."
Fairport brings a market leading level of quality to all of its products, and this is a value that has come from its many years of working within the industry. The company has combined this high standard of product with a modern and customer focused approach, that with the latest improvements to its branding and website will make it easier than ever for its clients to purchase a Fairport or Flexible Drive and Tool product. Therefore, whether in its domestic market, or in its large and growing export market, Fairport can provide the very best service for all of a customer's light construction and flexible drive equipment needs.
Fairport Construction Equipment Ltd
Products: Manufacturer of construction equipment