Innovation station
Driven by a 'passion for improvement', car parts manufacturer Faltec Europe is focused on cost effectiveness, strong customer relationships and innovation to ensure foundations are strong for future growth
Founded in 1989, Boldon based Faltec Europe Ltd, originally known as Hasimoto Ltd, has grown over the years to become a leading producer of high quality components/parts for the automotive industry. Changing its name to Faltec Europe Ltd in 2012 following an acquisition by Faltec Group, the manufacturing firm consistently exceeds its customer's expectations thanks to a dedicated team that strives to go above and beyond to offer an optimum service. As part of the Kawasaki, Japan, headquartered Faltec Group, each of the subsidiary's 450 employees in the UK work to the same mission of the group's 2500 strong global workforce: to continually 'challenge the norm' while forming strong partnerships with customers through transparency, innovation and expertise.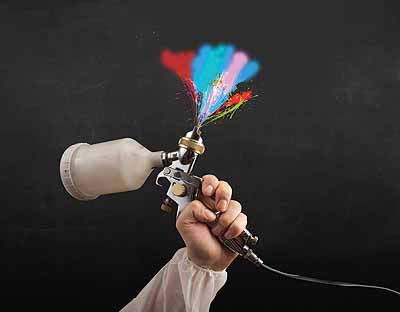 Committed to achieving manufacturing strength and cost competitiveness for customers in areas such as North America, Europe, South East Asia and China, Faltec Group and its subsidiaries in Thailand, the US and China work closely with the R&D departments of its auto-manufacturer customers to ensure optimum satisfaction and continuous innovation. Making a daily effort to fulfill its mission statement of 'Providing valuable, leading-edge products and services to help create a beautiful, prosperous automobile society', the global business handles six major categories of products: plastic exteriors, moldings & painting, window sashes/metal products, electrical/electronic components, textiles and chemicals.
Within the plastic exterior division the group supplies these parts for installation on automotive production lines; the majority of this business segment's clients are auto manufacturers in both Japan and abroad. For metal production services, the company supplies metal sashes for doors on automobiles, roof rails and other components for installation options on automotive production lines. For plastic molding operations, dedicated molding facilities, with two paint lines are employed, the company also combines roll forming, extrusion, molding and stamping technologies to provide moldings that are installed together with car doors and window glass.
Strongly supported by its Japanese parent company, the UK segment of Faltec Group focuses on painting, co-extrusion and extrusion and injection. For the former of these services the company has two fully functioning paint plants that are capable of processing exterior trim parts up to two metres in length; this includes components such as side sills and radiator grilles. For co-extrusion and extrusion services the company has six SUS + resin co-extrusion machines, two SUS + resin extrusion machines, one 3D variable extrusion machine and one TPO extrusion machine. To ensure optimum injection moulding, the company possesses 19 injection moulding machines; these range from 150 tonnes to 2000 tonnes, thus giving Faltec Europe the ability to manufacture a diverse range of products such as small fender moundlings to wheel arches or side sills. These high quality products are supplied to customers including Honda and Nissan as well as other suppliers operating in the automotive industry. Other machines in operation at Faltec Europe include over 25 stamping presses in the 3T-110T machine range, nine cold roll forming lines, six flocking machines and two dedicated milling machine cells.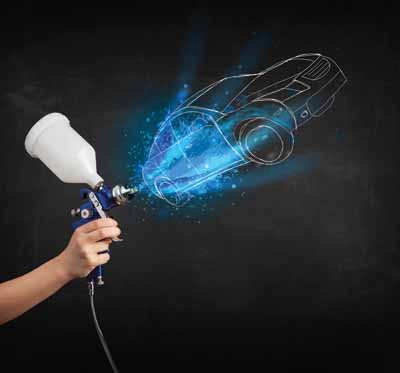 Many of these cutting-edge machines were added to the highly productive factory over the last three years, however, Faltec Group is aware that making high quality products doesn't only come as a result of state-of-the-art technology and machinery. As such, the organisation also believes in meeting or indeed exceeding customer expectations in terms of quality, cost and delivery requirements through setting quality targets and objectives. In fact, the ISO TS16949:2009 and ISO9001:2008 certified firm strives for continuous improvements in regards to its systems, products, technology and customer service to enhance competitiveness on a global scale. On top of this, the group is wholly dedicated to encouraging each employee to become an integral contributor to company goals for growth and success.
Delving deeper into Faltec Europe's ambition for further growth, the company's strategy, available on its website, highlights the importance of providing a world-class service with regards to innovation, development, cost, quality and delivery. Moreover, the customer-focused company is dedicated to becoming an integral part of its client's development, manufacture and supply strategies as well as becoming market leaders in areas such as innovation and cost in its chosen product range. Additionally, Faltec Europe understands the importance of flexibility in a changing market and is thus committed to constant adaptation in line with the transitions of a global economy; a strategic decision that is key to meeting its customers evolving business requirements.
Following the last three years of investment of over £5m across the plant with future investment plans of a further £5m, Faltec Europe has become a fully established and well respected part of Faltec Group. However, there are further ambitious plans for the subsidiary as the Japanese manufacturing group has forecasted year-on-year growth, which is anticipated to come from diversifying from the traditional automotive market and expanding the UK factory's workforce. To make this possible, Faltec Europe formed a long-term partnership with north East based manufacturing specialist MTrec Recruitment in December 2014 to find high quality critical engineering, commercial and operational positions.
In addition to supporting its UK factory, Faltec Group also announced the acquisition of Mitsubishi Cable Industries Ltd.'s (MCI) business for automobile and motorbike electronic and electric parts in February 2014. This strategic development has enabled the group to fuse MCI's extensive on-vehicle communication and sensor technologies with its own on-vehicle camera technology; a technological merger that will result in a stronger position in the smart car market as the group progresses into the brand new intelligent transport system (ITS) field.
With the support of its financially strong parent company, Faltec Europe maintains a competitive edge thanks to its global presence, diverse product and technological range and its ability to support customer demands. Indeed, by merging a variety of technological capabilities with a team of expert employees, Faltec Europe can deliver satisfaction to both customers and its shareholders. Despite these strengths, the company sees opportunities for growth in markets such as the yellow vehicle sector and has already begun liaising with blue chip organisations such as JCB, Caterpillar and Komatsu. On top of this, Faltec Europe also sees potential growth opportunities in the agricultural vehicle market and will progress with expansion plans into this new business area accordingly.
Faltec Europe Ltd
Products: Automotive components/parts
Sites: UK
Employees: 450