A can-do attitude
Celebrating its centennial year in 2017, family firm Ferrum AG has become the global leader in the can seaming machine sector
Founded in 1917 as a foundry for machinery and special parts used in tin-technics facilities, Swiss firm Ferrum AG was taken over by entrepreneur Rudolf Werder in 1925 and has since grown from a young business with two business units – metal castings and machinery for the canning industry – to a 400 strong organisation with five companies of different sizes under its helm. "Our five different business units are foundry, manufacturing, centrifuge technology (pharma and salt winning sectors), canning and washing technology," affirms Roger Küng, chief sales director of Ferrum AG's washing machine sector.
"When the company was established, its main activity was the foundry and the manufacture of machinery and equipment for the canning industry. The division washing technology has been taken over in 1933 by the company Kienast and Lange. The washing technology was added as a 3rd division for Ferrum, producing washing machines, centrifuges and smoothness for large laundries. Following this development, two more divisions were added: manufacturing and the centrifuge technology; the latter of which is used in the chemical, fine chemical and pharmaceutical industries."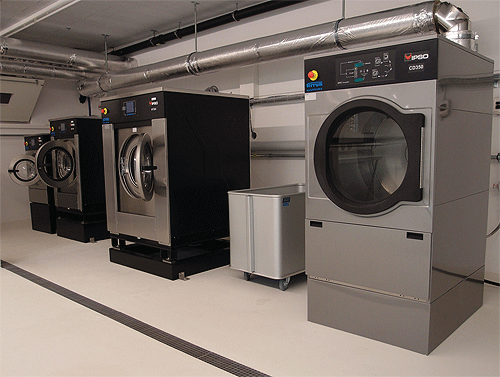 A firm believer that diversification is a successful core strategy, Ferrum AG is able to ride the waves of change as its markets have varied cyclic characteristics. For example, one market sector's economic slump can be absorbed by the successes of other markets. Moreover, as Ferrum AG's business units operate in small niche markets, they all boast significant market shares and are well positioned to maintain and expand these. "We supply a huge variety of industrial sectors with products and services that form the base for countless end user products. The widely diversified product range reduces the financial risks. Benefits of this include worldwide activities on every continent, a high level of self-financing and economic independence; all of which ensure that the company will continue to enjoy a strong position with excellent prospects in the future."
With offices in Rupperswill and Schafisheim, Switzerland, as well as Houston, Texas, the US, and Mumbai India, Ferrum AG has developed into a respected, financially solid company with a product and service portfolio that is tailored to the latest market requirements. Due to these strengths, the company has become the world number one in the can seaming machine sector and stands among the global leaders in centrifuge technology for chemicals, pharmaceuticals and raw materials. In addition, it is amongst the leading companies in Switzerland for car wash technology and textile washing technology and runs one of the best-equipped foundries in its home country. "Our canning technology is produced in Switzerland and exported worldwide; this is due to the strong reputation we have gained for experience and reliability over the last 98 years. Our canning machines can close 3000 tins in one minute. We also deliver, service, supply and install machines and spare parts across the globe," says Roger. With well-trained and highly experienced Ferrum AG service employees working in 15 countries such as Europe, Asia, Russia and North America, the innovative firm is able to deploy products, services and staff to over 70 countries.
Proud to deliver Swiss quality and functionality in all areas of operation, the company's canning technology sector has witnessed strong growth due to high quality machines with optimum productivity. In fact, a single can seamer can seam up to 150,000 beverage cans an hour on a non-stop, 24/7 basis. Moreover, to meet the special regulations for food processing technology, the company uses special vacuum seamer machines to seam wet products, such as corn, which increases the shelf life of the product.
Meanwhile, Ferrum AG's washing technology business segment is the only division within the company to not produce its own machines; instead, washing machines, dryers and ironers are directly imported from Belgium from the Alliance International. "The industrial ironing tables, small ironers and clothing distribution systems come from Sidi Mondial, GMP and LCT from the Netherlands, while installation and servicing comes from the Ferrum AG team," says Roger.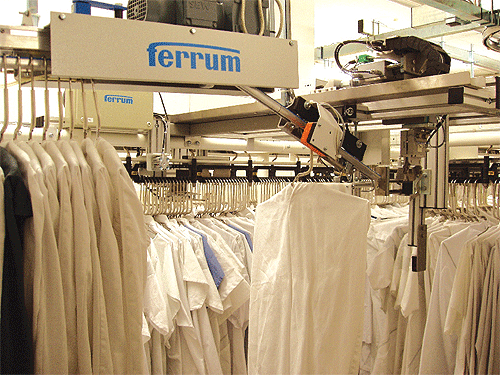 "The market for laundry equipment in Switzerland is highly competitive. Many strong suppliers have very good quality machines on the market. The service takes more and more importance. Here lies the strength of Ferrum washing technology. We are trying to stand out from the employees through an excellent service. The importance of maintaining the service and supply of spare parts and equipment is very important. The customer expects a quick solution in case of problems or breakdowns. Replacement is only necessary, when the machine cannot be repaired. In these situations delivered must be quickly. We have very good experience with our suppliers, which is one of the main reasons why the business is going well."
Benefiting from activities worldwide on every continent, a high level of self-financing and economic independence, Ferrum AG is certain to progress as an organisation with a strong market position, a broad product portfolio and excellent opportunities for growth. "We have a variety of interesting projects coming up in the future and, with this work load, are confident about the future. Within the washing technology segment, we are looking to expand the business by 2018 and have more machines on the market; to reach this target we require good co-operation with suppliers and a strong connection with business partners," concludes Roger.
Ferrum AG
Products: Metal forming and sealing technology
Site: Switzerland, US & India
Employees:420