Best of British
Producing 13 million metres of tinsel a year, design focused company Festive Productions is the largest manufacturer of tinsel in the UK
Established in 1983 in Newport, South Wales, Festive Productions grew over the next three decades to become the UK's largest manufacturer of tinsel. Major milestones during this period include the company's participation in its first ever trade show in 1994 and a strategic relocation to a purpose-built, 17 acre head office in Cwmbran in 2000. Located in this office since,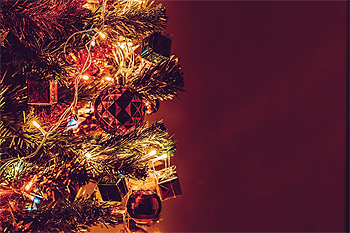 Festive Productions currently produces more than 80,000 metres of tinsel a day when in full production.
Further developments have taken place over recent years, with the company being acquired by the Hedlund Group in 2011; this milestone was followed by £100,000 worth of investment in new showrooms and Festive Productions opening its new showrooms for the 2012 season. In the same year, the company launched its mobile showroom, which resulted in Festive Productions taking its home and gift range on the road.
To further strengthen its position in the market, Festive Productions purchased its competitor Widmanns, the oldest Christmas decoration supplier in the UK in 2012, making it the only UK manufacturer of tinsel. To further enhance its strong foothold in the market, the company brought a two-year license with Hello Kitty and Kirstie Allsopp, which allowed for licensed products to boost its range. This strategy was continued in 2015, with Festive Productions signing a license agreement with Disney; this development was followed by a license agreement with Universal to produce Minions decorations.
Having enjoyed a successful first year working with Disney's Frozen in 2015 as a UK licensee for Disney Christmas Decorations, the 2016 range continues with exciting new products from Disney Princesses, Disney's Mickey & Friends, Disney's Frozen and Universal's Minions, the latter of which is in advance of Despicable Me coming to cinemas in 2017. Products within the Minions range include a 107cm inflatable Minion, eight cm hanging polyresin characters and a Minions snow globe. For those wanting to display the new License products in their stores, Festive Productions offers metal tree stands, a 107cm metal ball display tree and 200cm x 10cm Mickey tinsel in display, 2m x 100mm Frozen tinsel in display and Princess tinsel in display.
When it comes to the creation of high quality tinsel, Festive Productions manufactures the tinsel from PVC that is coated with a metallic finish and then sliced into thin strips that are then spun in a drum with galvanised wired; the centifugal force then holds the tinsel and wire together to form the tinsel, much like a tinsel candy floss machine. This technique, which has been mastered by Festive Productions, is integral to the high quality production of tinsel. However, not only does the company offer standard tinsel in a broad range of styles and colours, but also has machines that can cut out shapes of tinsel PVC before it is spun together, which means anything from holly, snowflakes, Christmas trees or even kangaroos can be on the tinsel.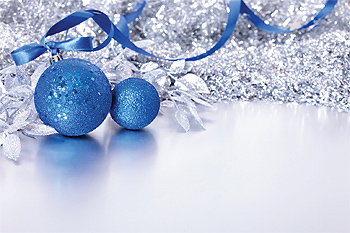 Furthermore, tinsel doesn't only come in standard garlands, but can actually be produced in many styles and colours; tinsel trees are also available from 30cm to 240cm. When it comes to the variety of tinsel available from Festive Productions, the range is vast; in fact, a customer can have any of nine thicknesses of tinsel from 25mm up to 250mm, with one to nine colours offered in the design. These decorations and tinsel is then sold to some of the UK's biggest supermarkets, including Tesco, ASDA and Sainsbury's as well as House of Fraser, Wilko's and also popular football clubs such as Liverpool FC. In fact, 80 per cent of tinsel sales come from bespoke tinsel ranges that are supplied to the above mentioned customers.
Additionally, this year's festive collection by Festive Productions mixes tradition with modernity to create an outstanding and memorable range that is packed full of innovative and original products. Within the Festive 2016 Collection is a brilliant mix of modern and traditional, innovative and original products that will make every customer's Christmas both magical and memorable. Segments within the Festive 2016 collection include Home for Christmas, Metallic Luxe, Nordic Light, Essentials and Merry and Bright.
With 35 tinsel machines and three dye cutting machines in its modern site, the company has been able to dramatically increase its finishing capacity, with 14 million metres of tinsel produced every year, from January to November As sales continue to go from strength-tostrength, this proud British manufacturer is increasingly becoming the go-to manufacturer for high quality tinsel, as top retailers recognise buying poor quality tinsel from locations such as China is a less attractive option. By continuing to deliver superior tinsel and seeking new product developments, Festive Productions is certain to have a twinkling future.
Festive Productions
Products: UK's largest manufacturer of tinsel