A clear vision
Established in 1969, Filtermist designs, manufactures and markets oil mist collectors that are used to remove oil mist generated by a number of metal cutting processes including grinding, turning, spark erosion and machining
The products produced by Filtermist are used within a range of manufacturing sectors, including automotive, aerospace, medical devices and general precision engineering. The company is part of the Swedish Absolent Group AB and in the UK, Filtermist also markets oil smoke, fume and dust extraction equipment made by sister company Absolent AB. Today the company is based in new purpose built headquarters in Telford and employs 55 people around the world. Additionally, it maintains a subsidiary company, Filtermist Asia based in Singapore and a sales office in Shanghai, China.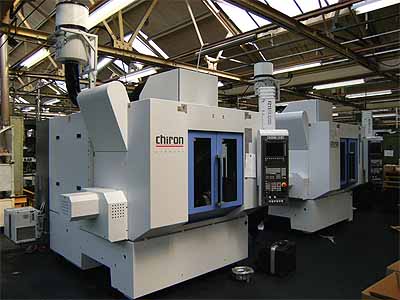 Filtermist oil mist collectors use comcentrifugal impaction to separate coolant and oil particles from the air – returning clean oil to the machine and clean air to the workshop. Filtermist also offers high efficiency after-filters and accessories including a dual monitoring system, F Monitor, which advises users when the units need servicing. "Filtermist oil mist collectors are used by manufacturers that undertake metal cutting operations when producing parts destined for industry sectors including aerospace, automotive and medical technologies. Stainless steel units can also be used to remove water droplets and steam generated by aqueous washing machines used to clean components," explains Managing Director, James Stansfield. "Our products are sold in over 60 countries worldwide – 92 per cent of all goods made in the UK are destined for export markets."
To reach its clients across global markets, the company relies on a trusted network of distributors as well as its Asian subsidiary firm. This allows Filtermist to support customers within North America, Europe, China, the Far East, India, Latin America and the Middle East. All products are made in the UK and then shipped to distributors around the world. Filtermist UK acts as the company's UK distributor and, as well as selling Absolent extraction equipment, it also offers a range of related products including Loc-Line coolant hose for which it is the sole UK distributor. Filtermist UK also operates Direct Filtration, a trading division dedicated to supplying a wide range of filters, filter rolls and filter media used in process, air and hydraulic applications.
"Filtermist recognised very early on that exporting its products would be vital for the growth of the business. The company developed a sophisticated strategy from the outset which concentrated on targeting markets identified as being most receptive to its products. We work with carefully selected global distributors (and UKTI) to ensure Filtermist is professionally represented in each market," James reveals. "Our global distributors are a key route to market and Filtermist invests a significant amount of resource (including people, time and money) into supporting its distributor network."
The success of the company's export business was recognised with a Queens' Award for Export in 1990, as well as winning the 'International Trade through Export' category at the Shropshire Business Awards in 2012. Filtermist also made the shortlist for the export categories in the Insider Made in the Midlands Awards in 2013 and The Manufacturer Awards in 2014.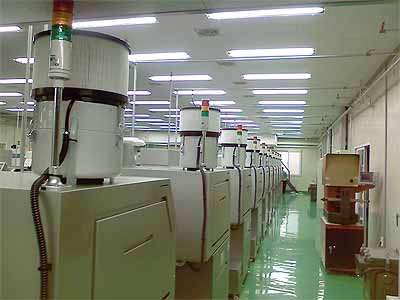 As the business has continued to grow, it has earned a reputation for manufacturing reliable, robust and high-quality products. As such, Filtermist counts a number of leading multinational manufacturers amongst its client base and is committed to developing products that support its core aim of protecting personnel from the hazards of airborne oil mist particles in industrial workshops. With sales of Filtermist products increasing by 300 per cent since the year 2000 and the management team's ambitious plans for further growth, the company relocated to new headquarters during August 2015 to ensure the continued provision of products to meet growing global demand. "The new premises was designed around the manufacturing process so raw material, process, piece parts manufacture, assembly, final test and finished goods follow a sequential path inside the factory increasing production uptime as less time is taken between processes," James says. "One of the key design criteria for the architect was to ensure that the factory was light and airy and an important factor in this was to install a brand new centralised welding fume extraction system from Absolent to keep the air clean."
Over the past three years the company's export sales have increased by 25 per cent and a re-structuring exercise in the ASEAN region has resulted in a significant increase in sales from new markets including Indonesia, Vietnam and Thailand. The capability of Filtermist units has recently been further boosted with the introduction of a brand new filter designed specifically for neat oil applications. "The Submicron filter can cope with the high volumes of oil mist generated in manufacturing operations that use neat oil, including those involving high pressure," James elaborates. "It can be notoriously difficult to effectively remove oil mist generated in neat oil applications from workplace air because of the large amounts of submicron particles involved, especially when delivered at high pressures. The new filter has been in development for a number of years and has been subjected to more than 3500 hours of independent testing. Filtermist is confident that it offers manufacturers a cost-effective way of remo ing oil mist generated in neat oil applications by combining the proven efficiency of the Filtermist centrifugal system with modern synthetic fibre technologies."
Filtermist International
Products: Manufactures and markets oil mist collectors