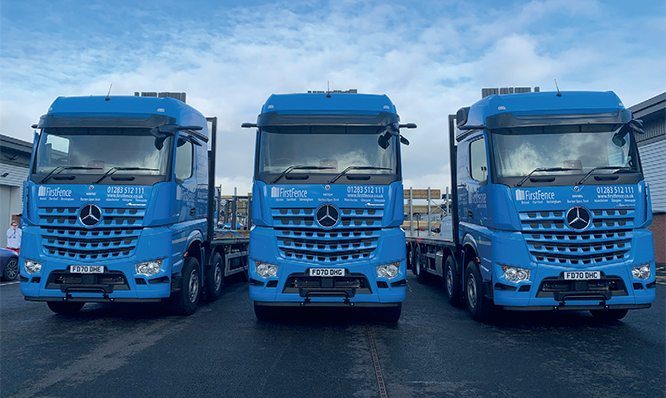 Swinging for the fences
Although the business is only a little over a decade old, First Fence continues to put in an exemplary effort in growth and the refining of its service delivery to ensure that it supports its clients to the best of its abilities
In five years' time, Vinny Kotecha, the Managing Director of First Fence, would like to see his business supporting as much in-house manufacturing as possible. "The plan is to have state-of-the-art machinery, further development into manufacturing capabilities and a national distribution center as well. Through everything we do, the one vision that will remain clear is servicing our customers with excellence, but in order to do so, we need to ensure that as far as possible, we are providing what we can to fulfil their fencing needs, which means going back to our roots," he shares, which, fortunately, is not too long of a journey.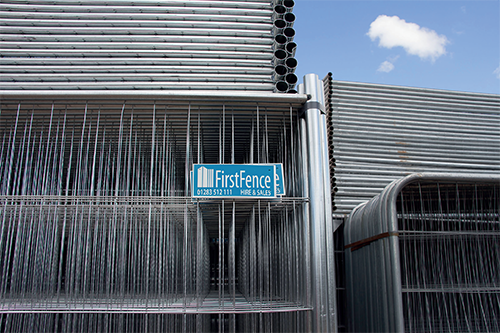 Since First Fences' inception in 2010, the specialist in fencing has challenged itself to grow from strength-to-strength; beginning in a driveway, moving into a container yard, expanding to a small business park to finally pitching its headquarters at Kiln Way, Derbyshire. "Initially, we sourced a fair share of our materials, because in those days, the industry was quite far behind the times in terms of the variety of services that were on offer," he says. Vinny started First Fence as joint venture with his brother Umesh, following a transition from the service industry which served him in good stead to identify areas within the business that would elevate its marketing operations, as well as assist in broadening the business's horizon regarding best practices for its customers. "The first issue I noticed was the lag in our service delivery, typical of the industry. I didn't understand why there was a lead time on our products, so to counter this, we introduced a standard range that we kept in stock at all times, and that enabled us to meet customer demand without falling behind on orders," he expresses.
Reliability and trust
Another problem the team faced was the inconvenience customers faced when finding a supplier that could supply the whole range of products needed. First Fence was not yet offering gates within its catalogue. "You can imagine having gaps in a fencing construction can be quite frustrating; the customers had to work with two different companies, which again enforces a lead time of about five-to-six weeks to complete the project, so what we started to do was manufacture our own gates, which thankfully turned out to be a brilliant addition," he expresses.
The venture in implementing gate manufacturing within the company's operations then opened up a few more doors for First Fence to investigate; particularly in ecommerce. As far as the competition was concerned, many websites only supported price lists and contact information for their respective businesses, making First Fence a pioneering company within its sector when it introduced a fully functioning ecommerce website. "If we talk about it now, it seems intuitive, but ten years ago we worked in a completely different landscape. We then focused on improving our standardization in order to keep fulfilling immediate customer needs as our clientele significantly expanded," and he didn't stop there.
"We were also the first people to build a totally automated delivery ticket service. From nuts and bolts, to more demanding orders, everything was ticked off by the drivers. We then brought someone in to check against each line to make sure we delivered everything we said we would. What that enabled us to do was guarantee that every time there was an issue, we could fall back on the paperwork to track the product and determine whether the delivery was successful or not. It enabled us to strengthen the sense of reliability and trust between us and our clients," says Vinny. For him, each of these measures, a new ticket delivery system as well as phone recordings to keep track of exact order details, were put in place to ensure that First Fence was taking every necessary step to guarantee trust in its name, which fueled the progressive expansion into recruiting a technologically focused core team to work collaboratively in increasing First Fence's capabilities. "We didn't stop there, if there was an addition to our inhouse order processing system that would increase efficiency, we built software to our exact specification. Combined with product research across the market to make products available within our portfolio, we bought our own fleet of vehicles and employed more staff to do in-house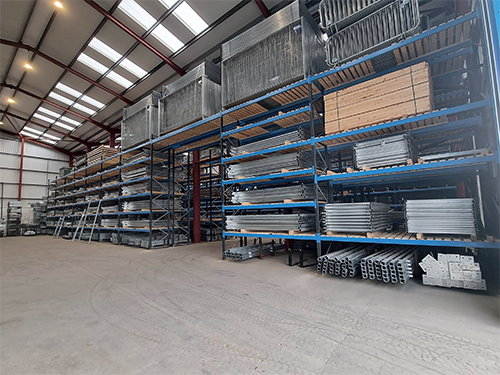 welding. This ensured that we had the control to give the customers exactly what they needed, when they needed it," he expresses.
Team developments
Throughout these developments, First Fence went on to become more than just a fencing manufacturer and distributor. Aside from acquiring its small fleet of vehicles and a software division, the business has additionally made impressive purchases of warehousing facilities in order to provide a more robust service for clients across the UK. "We opened a depot down in Dartford in January 2015, and in August we purchased another one in Tipton. In Bristol, we bought a new head office and manufacturing facility, which is approximately 40,000 square feet. What that enabled us to do was secure a stronger spread across the country, bring in more stock and also be able to move our products between depots with greater efficiency," he says.
"Towards the end of 2018, we bought a site in Scotland because it was further out and we were trying to overcome the conundrum of wanting to service a greater region, but not being able to reach certain areas logistically. So, we opened up that site and began to supply to places like Aberdeen and Inverness with more reasonable delivery costs for our customers," he says. This then laid down a sturdy foundation for the business to take its marketing game up a notch. "We've launched an offer in which we guarantee to deliver on time and if we don't, we give our customers their money back and they can have the products they ordered for free," Vinny shares.
In addition to its property expansions, First Fence purchased TND Galvanizing, a business that was part of its supply chain, and through an extensive £2 million regeneration investment, rebranded the manufacturer to First Galvanizing bringing with it Andrew Mitchell, who has more recently transitioned from the role of Group Business and Special Projects Manager to Director, to provide further expertise for business opportunity. The motivation behind this venture was to allow the company to strengthen its in-house capabilities. Furthermore, another move to buttress this investment included the recent opportunity to develop a new site at Canvey Island, which unfortunately coincided with the Covid-19 pandemic. However, Vinny and his team were able to power through and ensure that the business stuck to its intended schedule. "Despite the difficulties, we pushed on. We did exactly what we were supposed to and we completed the site in good time. We moved into Canvey in April this year, and so far, we have already grown the whole business by 83 percent, which tops last year's fantastic growth. We then brought another two-and-a-half acres of land in Canvey, which we are in the process of concreting to give us a bigger yard. Above all of that, we bought another site in Nottingham to give us the opportunity to develop more warehouses. I do have to note that throughout the stress of these moves and adjustments, our team handled it all remarkably well. Changing to new systems is not easy but it was absolutely the right choice because it started to give us a lot more control of our costs, manufacturing and stock, which is definitely going to help us moving forward," he explains.
Director, Stacey Grice shares some of First Fences' core values in regards to their staff development. "Of course, none of our achievements would have been possible without the fantastic First Fence team. From the start we have prided ourselves in a culture that allows people to develop within their careers and challenge themselves. This means that many of the staff working with us tend to spend a long time here, and the more the company continues to grow, the more opportunities we get to open up for them. For example, I have someone who runs the accounts department and she began her journey with us in reception; she now manages £35 million plus worth of business. I, myself have progressed from working within the accounts department to General Manager and now Director. Throughout First Fence we have some fantastic people who are passionate about having an exemplary work ethic and they are the ones keeping our wheels turning," she shares.
This is why Vinny and the core management team are confident that the company's ambition to be an in-house manufacturer is plausible and have invested in the necessary tools to propel the business forward. Vinny in particular is determined for First Fence to continue to expand its borders. "I would like to us to be in control of our subcontracting areas. We are looking at putting in an investment of £30 million into our future growth in order for us to continue to do what we do best: serving clients exceptionally, and in my opinion, the only way we can do that is to be in control of it all from one site. So, that is really what I have envisioned for our future and, hopefully, it will lead us to exploring greater opportunities for European branches," he says. In the space of just over a decade, First Fence has paved an impressive timeline to strengthen its business and believes there is no doubt that its future will remain on a similar trajectory. As the construction industry continues to thrive, his company is excited to remain a key partner in providing unparalleled safety and security for all of its clients' fencing needs.
First Fence Ltd
www.firstfence.co.uk
Services: Fence manufacturers