Five key factors for manufacturing marketplace success
THE RIGHT APPROACH
2022 has been a challenging year in manufacturing. Talent shortages, supply chain instability, struggles with the pace of digital transformation post-Covid, and economic and political instability have all helped put the squeeze on margins and slow down growth.
It's no surprise that manufacturers should look beyond traditional approaches for growth and increased revenue. Setting up their own commerce marketplaces has been a manufacturing trend in 2022 and will continue in 2023 and beyond. But doing so is much more complicated than copying Amazon Marketplace and watching the orders flood in.
Manufacturer-driven marketplaces are infinitely more complex than B2C marketplaces, with more sophisticated requirements for them to function effectively. Any manufacturer thinking of launching a commerce marketplace in 2023 should be mindful of the following key factors for success.
The emergence of B2B marketplaces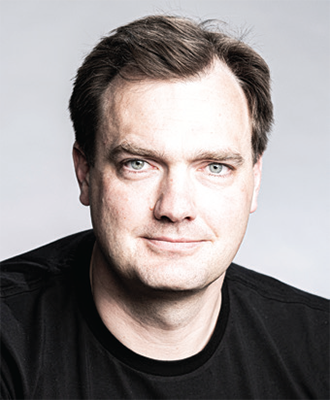 Marketplaces themselves are nothing new and have existed for decades. Some businesses, such as Etsy or NotOnTheHighStreet, are 100 percent marketplace propositions with zero inventory of their own. But B2B marketplaces are a more recent trend. The most recent analysis of the market was by Point Nine Capital, which revealed in 2020 that there were more than 300 B2B marketplaces in Europe – a stark increase from 20 in 2010.
Approaching 2023, it's likely that there are now far more. B2B companies are attracted by the potential for additional revenue streams, supercharging their way of doing business and creating wider ecosystems. And for manufacturers, it's a chance to inoculate the business against some of the external pressures facing the industry right now.
1. Made-to-order is vital
A B2C transaction is straightforward. When the customer buys the product, the exact version of that product arrives with them within an agreed period, usually a few days. Manufacturing is not that simple, and most sales are conducted on a made-to-order basis.
Sometimes this means a manufacturer will only start making the product when an order has been placed. Frequently it will mean that product order comes with many specifications according to that customer's needs. At others, it can mean there is a significant element of customization to the order.
A good example of this is in measurement methods. The US still uses non-metric measurements, so a European manufacturer selling to the US would need to be mindful of this. It boils down to configurability – customers want a product to be configurable, and any manufacturer marketplace must be able to accommodate this.
2. Factor in non-standard pricing
Returning to B2C transaction models, there is never (or rarely) any haggling nor negotiations, and no requests for bespoke. The customer pays the vendor's price, and both parties are happy with that. In manufacturing, that's not the case.
Here, a customer will ask for a company's best quote based on a number of different variables – quantity, quality, location and more. This non-standard pricing is known as a request to quote. It's a very sophisticated feature that does not occur in retail or a B2C marketplace but is essential for a manufacturing commerce marketplace.
3. Interconnected systems
It's rare for a manufacturer to produce a product that uses just one core material they hold a lot of in stock. Manufacturing is often complex, and many companies cannot deliver a finished product without using other products or materials from many other manufacturers.
This puts additional pressure on supply chains and is something that requires further sophistication in any manufacturer's commerce marketplace. One major order can trigger a significant supply chain requirement, so it's essential for the manufacturer's systems to be interconnected. Procurement must sync with supply chain, IT and finance, or orders can stall.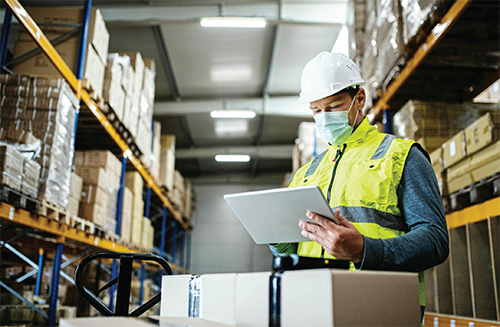 4. Allow customers to order how they want
Bigger customers will order from many different places. An order can come automatically from a company's ERP system or from HQ or one particular location. An order could be made directly from procurement or over the phone from another department.
The marketplace must be able to facilitate orders from a wide range of different interfaces, and it must meet each customer's preferences. The answer to this is Headless Commerce architecture, which separates the front-end and back-end of a commerce application.
It's easier for developers to then create personalized experiences without having to make alterations to the back-end system. This allows customers to purchase products on their platform of choice and helps businesses approve orders using smart devices such as wearables or voice assistants.
5. Address change management
For any manufacturer to become a commerce business, they must be mindful of the need for change management. Manufacturers are usually sales-driven and may need help to get their sales teams to accept that there might be components in a deal that they don't control.
There might even be sales made over the marketplace in which the sales team did not interact with the customer, so they don't earn a commission. It's a shift that will need addressing if a marketplace project is to be successful.
Manufacturer marketplaces are rich in potential for driving growth but are also highly complex, and any manufacturer must be aware of this or run the risk of their marketplace failing. Headless Commerce underpins any marketplace. This approach allows manufacturers the freedom to build a marketplace without constraints, improves the customer experience by decoupling the storefront from the back end and makes it much easier to add the sophisticated features that are integral to success.
For a list of the sources used in this article, please contact the editor.
Alexander Graf
www.spryker.com
Alexander Graf is Co-Founder & Co-CEO of Berlin-based marketplace experts Spryker and author of the bestselling book, The E-Commerce Book. Spryker is the leading composable commerce platform for enterprises with sophisticated business models and facilitates growth, innovation and differentiation. As a global platform leader for B2B and B2C Enterprise Marketplaces, Thing Commerce and Unified Commerce, Spryker has empowered 150+ enterprise customers around the world