Exciting times
FM Coatings is about to embark on an expansion that will propel the company into the spotlight as a new player in the world of automated paint applications
From its beginnings in 1988, the business first expanded in 2007 with its first automated plant. The success of this facility has enabled Directors Mick Ford and Michael McNicholas to now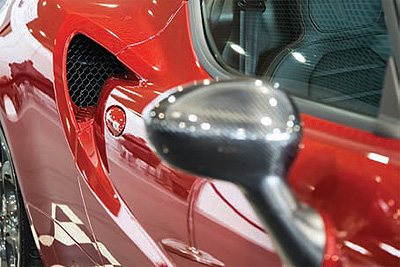 invest in a modern robotic facility opening later this year.
Based in the North East of the UK near Sunderland, FM Coatings has been a supplier of choice for Nissan related products, working closely with large Tier 1 businesses that also includes JLR and Ford components.
Traditionally an interior coatings specialist, the demand for complex exterior finishes has increased, so much so that the new facility is designed to naturally house three or four coat applications, more suited to painting exterior plastic and metal parts. With robotic flaming included in the new plant, FM is equipped to paint polyprop type plastics, which ensures confidence with repeatability of surface preparation now demanded by most major OEM's.
Mick says: "After reaching full capacity with our Boldon plant, it seemed the natural move to expand with a next generation state-of-the-art robot plant, capable of painting a whole variety of products."
The new facility located nearby in Seaham will see a number of staff work between the two plants, naturally balancing demands of the business, allowing FM staff to multi-skill, with inevitable cost benefits that creates a competitive edge. The Directors have already employed a new Technical Manager in advance of the plant completion, ensuring a smooth operational start. The Seaham facility will be able to meet high volume demands, as well as embracing premium and bespoke requirements.
Michael says: "The changes in customer demands require us to meet and exceed those previously set by the industry. Our new plant will accommodate many of these challenges, whether they be quick colour changes, technical or piano finishes, or single layer options."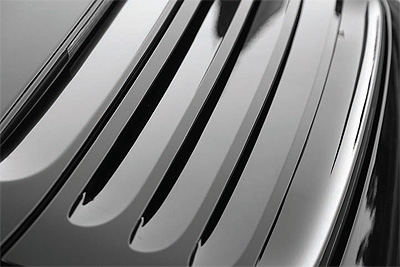 FM Coatings has a lucrative list of customers, but is now poised to expand beyond its traditional catch-net. Paul Wingrove, owner of Nickleby Design & Management has been asked by the partners to work with the business, showcasing the expansion and new possibilities to an extended audience. Paul says: "The Directors asked me to profile the expansion to new customers. With the capabilities of this facility, I am inviting clients from the UK and mainland Europe that will benefit from having FM as a strategic partner, showing both strong technical abilities and essentially a persuasive competitive edge. This is an exciting venture for FM Coatings, and I am pleased to be part of their next chapter."
Such is the knowledge of painting at FM, Mick Ford has taken on the complete management of the plant installation, ensuring that everything is as it should be. All environmental aspects are met, where four robots will flame, prime, base and clearcoat parts up to 1.5 metres in length, offering all types of painting for Automotive and Non-Automotive sectors of manufacturing. With expectations of adding further services including assembly and direct delivery, FM expects to progress as a serious contender within its sector.
A new website and media profile is being managed by Nickleby on behalf of FM, showcasing the bright future for this highly energetic business.
FM Coatings
Products: Experts in plastic coating components of all shapes and sizes