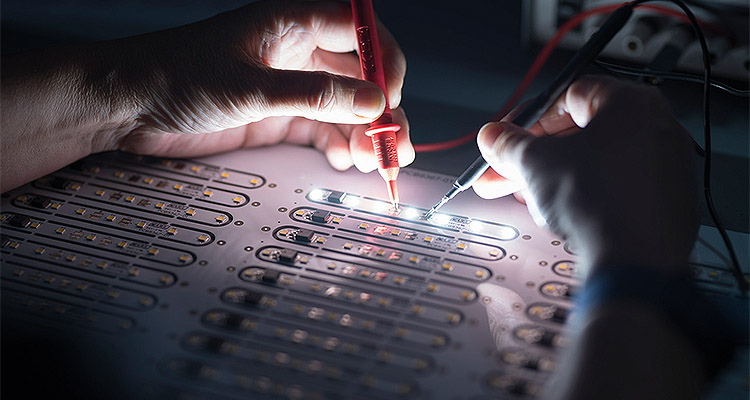 For 50 years, Marl International has been solving problems and delivering client solutions in complex environments
Ever since its establishment in 1973, Marl International (Marl) has called Ulverston in southern Cumbria, UK, its home. As a specialist in LED lighting and electronic solutions, the company has worked with a plethora of industry leaders, such as Kodak, EMI Music, BAE Systems, Boeing, and Transport for London. Manufacturing Today sits down with Adrian Rawlinson, Managing Director, and Doug Sim, Business Development Director, to learn more about the organization's approach to being a successful SME, in such a hugely saturated industry, teeming with larger competitors.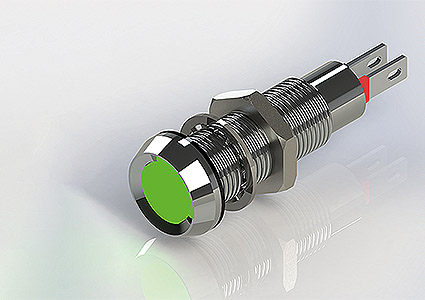 "Marl's background fits the classic 'started-in-a-garage' aesthetic," Adrian opens, "although it's taken us longer than some of the larger success stories to get the traction that we have today. We've always been involved with electronics, and we actually first broke into the LED sector in 1974, at which point some engineers wouldn't have even known what the acronym stood for. Since then, we have been a supplier to a number of large corporations and blue chip companies, as we were very quick to gain a reputation as not only pioneers, but also one of the best quality engineering firms in the UK's LED industry.
"Over the last 50 years, we have steadily moved from indication to illumination, keeping pace with the steadily increasing efficacy of LEDs, and their enhanced performance characteristics and color range. During the 80s and 90s, our primary market was made up of panel builders. However, as time went on and we experienced the advent of screen technology, many disappeared, which forced us to evolve. We managed to do so successfully, and have survived and thrived as a result, but it also means that there are no longer many clients based in the UK for our original LED component product range.
"The best way to describe our product range is actually with our production processes. We deliver bespoke designs and exact manufacturing to meet complicated regulatory regimes such as in the rail, military, or aviation sectors," states Doug. "Over the years, people have come to identify us as a sort of last-resort problem solver. We have been able to offer solutions where others have failed or ran out of road. As a result of this, we have crafted our current position of being capable of offering a full design service whether the client requires a small, ruggedized LED panel lamp or a full lighting suite for a warship.
"If you take Formula One, for instance, the cars' steering wheels now feature a screen that provides all the necessary information the driver needs, alongside a number of indicators, which we manufacture. Despite the technological advancements over the rest of the vehicle, to this day, the cars still utilize an LED indicator in the front to warn the marshals in the event of an accident, that the car is electrically live. When everything else has gone wrong, the LED is the last and most crucial means of delivering information, and there's no screen in the world that's going to do that. It's the same with power stations and other large facilities, although we've had to adapt somewhat, people will always need what we specialize in."
In 2017, in collaboration with BAE Systems, one of the world's largest defense contractors, Marl was tasked with designing, qualifying, manufacturing, and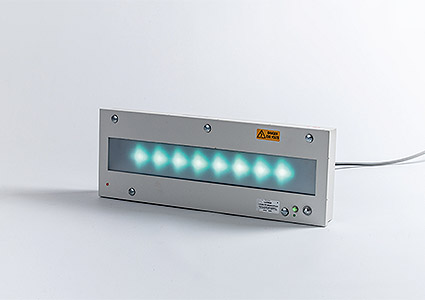 supplying a complete suite of internal and external lighting systems for the Royal Navy's Type 26 frigates. In the same year, the company undertook a contract with Transport for London, to modernize the lighting solutions on the Bakerloo line, in a power-saving effort.
"The Type 26 project was a prime example of how we operate," Doug continues. "After we had proven our expertise with the initial internal lighting suite, we were then asked to produce the lighting control systems as well. We are always looking to support our clients and stretch our engineering team."
Adrian adds: "The Bakerloo line was a particularly interesting challenge technically, given the regulatory environment that surrounds underground rail in the UK. It's almost as extensive as NASA's for sending people to the moon, and required the central meeting point of eight different angles that had to be considered in its design."
Regardless of always technically being an environmentally focused enterprise, with its production of energy saving lighting, Marl will soon be installing a solar farm across its roofs, as part of a £6 million investment program that has been ongoing since 2008. Besides this, the company was one of the first in the UK to implement the four-day working week.
"Part of the balance," Adrian concludes, "is providing people with aims and objectives that are stretching, but achievable. We are always encouraging people to take on new challenges and move around the organization, and it really works. It's part of our culture that really attracts people, and once we have them onboard, we have no difficulty in retaining them. It's all about keeping people on the right side of the stress curve, and we've tried to do that by always keeping a positive energy level, and never drifting towards the negative side."