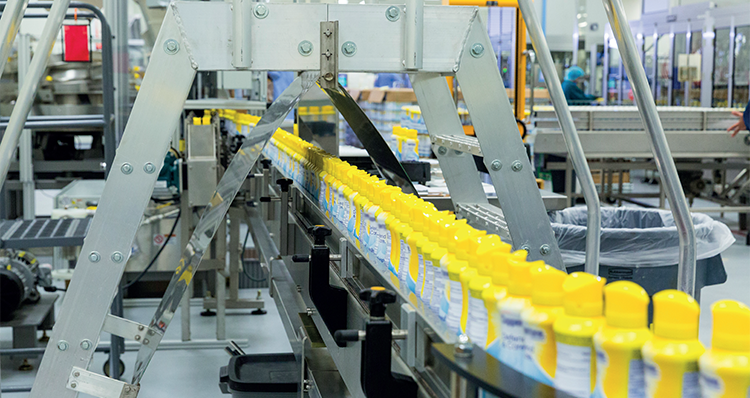 A formula for success
Innovation is the name of the game for Formulated Solutions, as it continues to go from strength-to-strength in the consumer healthcare market
Since 1999, Formulated Solutions (FS) has been providing comprehensive and creative solutions to a range of customers across the consumer healthcare field. The company began by offering front-end services and manufacturing solutions to mid-size brand marketers, and has since grown into a national operation, working with seven of America's top 12 consumer healthcare brands. Today, FS gears up for one of its biggest years yet, with a major expansion into new facilities planned, which will allow the company to take on new horizons.
"In 1999, I founded Formulated Solutions as a product development consultancy, which quickly evolved into a company dedicated to the full turnkey ideation, development, and manufacturing of prescribed and self-directed consumer healthcare products," introduces Eric Dann, Chief Executive Officer and Founder of Formulated Solutions.
"This pivot was in recognition of an insight, which revealed a gap in the consumer healthcare market: small-to-medium size brand marketers often lacked the full complement of tools required to successfully compete with the large multinationals.
"Where these companies often possessed strong sales and marketing teams, they commonly lacked access to expert innovation and product development staff, or if that was found, it certainly was not coupled with high quality, cost effective and scalable production capabilities. The introduction of FS into this space established us as one of the first true Contract Development and Manufacturing Organizations (CDMO's), and set a new standard for the types of partnerships such brands could forge," he adds, highlighting how FS has always been at the cutting edge of its field.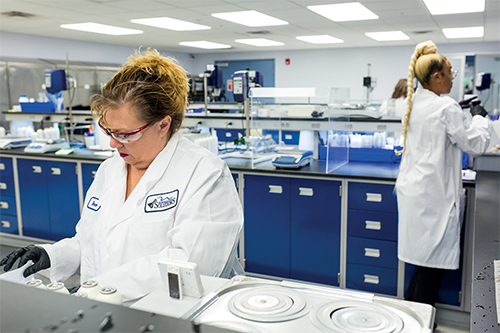 With 23 years of success under its belt, FS continues to innovate and grow, in tune with market trends, and changing consumer demands. Despite these years of evolution, the company has, in many ways, remained true to its initial model, as Eric explains: "Over the past 23 years, plenty of lessons have been learned, but the business model has not changed all that much. Our focus remains highly trained on innovation, development, and manufacturing and establishing long-term partnerships with our customers; however, over the years we recognized that it's not just the small-to-medium sized marketers that can utilize our services.
"In time, it became evident that even the large multinationals, flush with resources, can quickly become constrained by their own capital assets, their own historical ways of approaching problem solving, their own technologies, or even their own visions of what is technologically possible. This is where FS can help supercharge a brand. We work with our brand partners to understand their strategic vision, consumer insights, and competitive landscape; we then work to connect the dots between technologies, market trends, and the ideal user experience, in order to offer a range of product solutions that delight the consumer."
Problem solvers
Offering comprehensive, turnkey solutions has helped build FS's reputation as a reliable industry partner. The company consistently delivers on all fronts, including the technical, as Eric discusses: "The services we offer, at a high level, can be best described as the innovation, development, stability and manufacturing of medical products, including branded prescription drugs and over the counter medicines in the topical, nasal, rectal, and liquid oral dose categories. Our creative spirit can be found in how we manage new product development. Our business model dictates that 30 percent of our innovation and development time be spent on speculative development.
"This means that approximately 30 percent of our time in the lab is focused on the speculative development of technology platforms; we are working on new product innovations with a focus on helping advance the technological maturity of the categories we serve, solve industry related issues, or preparing concepts for the next meeting with a new or existing marketing partner (customers).
"It's ultimately our model which sets us apart from the competition, and drives the innovations that we offer. By offering full turnkey ideation, product development, methods development, stability, clinical sample preparation and scalable commercial manufacturing we provide our customers with a more complete suite of product services; this helps make us the go-to organization for a broad range of product formulation and manufacturing needs."
Formulated Solutions does not market any of its own products or brands, nor produce generics, nor have any direct retailer relationships; but is listed as the inventor and owner of over 45 global patents, all of which ultimately end up supporting the end-market innovations of one of its customers. One of the company's most exciting achievements is its eN2fusedTM dispensing technology platform. "We are particularly proud of eN2fusedTM; this invention is the result of a years-long development program, which intended to transform the application of viscous creams, lotions, and ointments into a rich, yet surprisingly effortless, 'rub in' or improving spreadability and the consumer or patient experience.
"Our technology enables us to modify during the filling process a variety of topical creams, ointments and gels, by infusing a compressed gas metered in a continuous flow, thus dispersing and saturating in the base formulation, the gas molecules which then occupying all the interstitial spaces between all the formula molecules. Therefore, creating a 'Gas-Emulsion' stabilized and held under pressure within our pressurized container systems.
"When dispensed, the result is a lotion, cream or ointment that dispenses like a whipped cream, only you don't have to dispense it upside down; you can dispense from any direction. The rich but spreadable formula is perfect for application to irritated or wounded skin, allowing for an effortlessly light application experience. To date, we've commercialized this technology in sunscreens, topical analgesics, and products designed to treat eczema," Eric enthuses.
Growth and expansion
It is clear that Formulated Solutions is characterized by ambition, as well as ingenuity. The company is currently in the process of a major infrastructure expansion, as it hopes to continue growing, and taking on new markets. "In anticipation of on-boarding a large-scale nasal spray business, FS invested in building out a Greenfield nasal production suite. This plant-within-a-plant design allowed us to create captive pre-weigh, blending, and production capabilities for the high-speed production of preserved squeeze and metered dose nasal sprays.
"As part of our recent infrastructure improvements, we have added two new custom emulsion blending vessels to our operation. Each jacketed, 2000 gallon, 316L Stainless vessel is vacuum and pressure rated, with an offset pitched blade and 75 HP in-tank homogenizer. The installation of this new technology brings our number of blending vessels to 39, and not only represents an increase in capacity, but enables even higher speed turnover of batches ranging from thin fluids to high viscosity semisolids," details Eric.
These investments highlight just how future-orientated Formulated Solution's operation is. Looking forward into 2022, Eric shares his hopes for what the next ten months will bring: "2022 will reflect the large-scale investment that has been under way, with over $45 million in upgrades, installations, and expansions completed since 2018. With 70 percent growth on the horizon, we are primed and ready for the demand. That said, FS has a growth-oriented business model, and we will never be satisfied standing still.
"Looking even further ahead, I would expect FS to continue to grow its product portfolio into more heavily regulated products, with higher potency actives, and increased growth in NDA, Rx, and OTC regulated products. In support of this vision, higher speed automation will need to be enlisted to not only increase efficiencies but also to further maximize the output potential of our current production facilities. As part of this investment, I would expect further installation of collaborative robots to supplement some of the more repetitive higher speed production staffing needs," he concludes.
Formulated Solutions
www.formulatedsolutions.com
Services: CDMO for businesses in the medical and healthcare industry