Forward Sports Manufacturing
Champions of industry
Operating from its headquarters in the city of Sialkot within Pakistan, Forward Sports Manufacturing (Forward) is an industry leader in the production of high-quality footballs and associated sporting kits and equipment. Indeed, Pakistan itself is a world leader in the field of inflatable ball manufacture and export, accounting for as much as 40 per cent of the global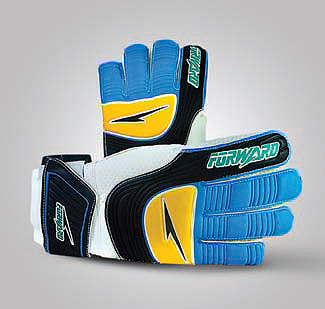 market. Forward operates as the region's largest player within the segment for the manufacture of footballs and sporting kits and equipment and today manages exclusive accounts with globally respected brands.
Forward was established during 1989 by Mr. Khawaja Masood Akhtar, a civil engineer who had been working in the football manufacturing industry for some years. During the early days of the business Forward operated with only 50 members of staff, however Mr. Masood and his dedicated production team worked hard to gradually expand from producing just 1000 balls a month to eventually win a milestone contract with Adidas in 1994. This marked the beginning of a period of rapid growth for the company, which has since expanded to deliver products to clients across the world. This has subsequently resulted in the company being recognised by "The Federation of Pakistan Chambers of Commerce and Industry (FPCCI)", through consecutive 'Best Export Performance Award' from 2008 till 2016.
"Forward currently manufactures three types of footballs, which are comprised of hand stitched, thermal bonded and machine stitched technologies. Currently, Forward has a built-in capacity to produce 750,000 balls per month, as well as 400,000 sports bags and 100,000 gloves per month," reveals CEO Mr. Khawaja Masood Akhtar. The above products are sold in different brand names including Kjüir through group companies. "We presently employ around 3000 members of staff, which makes Forward one of the largest employers within Pakistan and the only company in the local region that currently employs women. In this way we are able to provide rare opportunities for women in rural areas and have around 600 women working across the company's assembly lines."
During its history, Forward has set the standards within the manufacturing industry for delivering high-quality products within the field of inflatable ball production, while achieving greatly reduced lead times. By introducing new innovations and managing a continued programme of modification, Forward has grown into a unique manufacturer within the international market for products ranging from football, beach and handballs to medicine and indoor balls. This extensive product portfolio is further backed by the provision of further associated items including sports bags and goal keeping gloves, which represent just a few of the products that Forward has introduced in recent years. "We have a very strong research and development (R&D)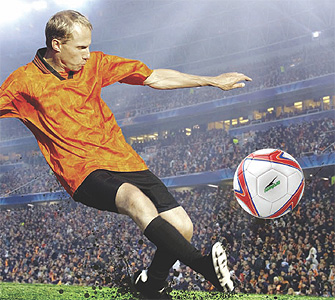 department that currently employs around 90 researchers. These are deployed across various capacities including chemical, mechanical and mechatronic engineers and design staff. This department works independently but in collaboration, which means that we are able to design a product, test it and return it for further development rapidly as may be required," Mr. Masood explains. "Our continuous improvement team keeps observing and analysing individual products and overall production processes for continuous development and improvement. This enables Forward to deliver new products to market while maintaining high ethical standards in relation to emissions and the environment."
By maintaining a progressive and responsible attitude, Forward has grown to work alongside highly respected clients around the world. The company has been selected to produce, by a customer, to provide footballs for prestigious international events such as the World Cup, the Champions League and the UEFA Euro tournaments. During the coming years the business will continue to focus on delivering first-class sporting goods and footballs, while responding to the needs and opportunities of a dynamic and buoyant market. "There are significant opportunities within the market at present because manufacturing costs in China are currently on the increase. We are able to continue to focus on providing world-class products without facing the challenge of labour shortages, while manufacturing costs remain comparatively low within Pakistan," Mr. Masood says.
"Football is a very commercially significant industry that is also currently the largest game in the world. New technologies are continually being introduced into the sports and we are continuously building our competence to be able to match the demands of this vibrant market. During the next four to five years, we aim to be in a position to manufacture as many as 1.3 million balls per month," he concludes. "We will also seek to be able to manufacture one million bags per month and around 500,000 sets of gloves. There are also new innovations relating to the machining of footballs that we are currently preparing to introduce, which will further drive the company forward. The best marketing is done through innovation and if we continue to innovate there is a great chance for us to continue to grow in the market."
Forward Sports Manufacturing
Products: Footballs, gloves and sports bags