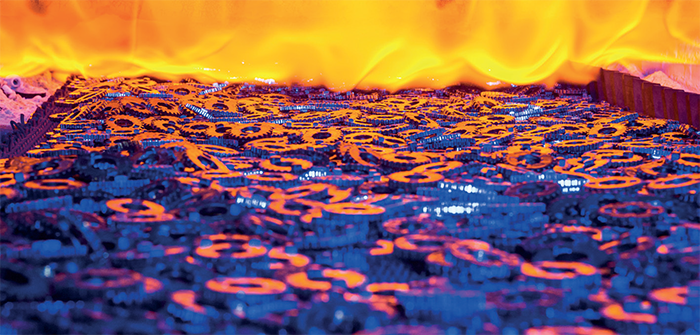 From Barcelona to Virginia; how Sanjo is establishing its global presence through innovative manufacturing
Sanjo is a Spanish multinational company specializing in precision technology, specifically in fineblanking and metal stamping procedures. It has grown from a small family workshop into a market leader of fineblanked components for several industries, including automotive, machine tools, and electronics, all while maintaining its family values.
Founded in 1967 by Santiago Aguilera, Sanjo began as a specialist tool manufacturer, but in 1984, it invested in its first fineblanking press. An emphasis on high quality, innovation, and efficiency facilitated Sanjo's continuous success, and the partial acquisition of Rubisan, at the turn of the 21st century, enabled further investment in heat treatment technologies.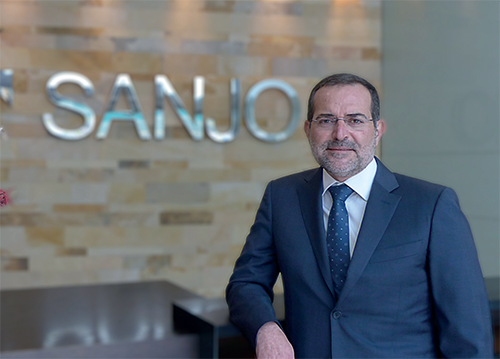 Today, it has five production plants and four international sales offices, which serve customers in 34 countries. Sanjo recently co-founded the Fineblanking Alliance (FBA) in 2021, strengthening its presence in the United States, Asia, and Europe. We spoke to Santiago Cruz, CEO of Sanjo Group, about the company's growth, its green strategies, and recent investment in the US.
"Everyone at Sanjo shares a common goal, regardless of geographical location," Santiago begins. "We aim to bring customers the chance to manufacture products in other countries without sacrificing the high technology, quality and reliability standards they are striving for."
Cutting-edge technology
Sanjo meets this aim by means of an extensive portfolio of services, which include fineblanking, Computer Numerical Control (CNC) machining, and heat treatment, as well as tooling and finishing procedures. As fineblanking is central to the business, Sanjo has a wide range of presses capable of manufacturing parts up to 16 millimeters, with a maximum capacity of 1100 tons. In addition, its CNC machining centers are incredibly versatile, and the uniformity of these machines enables Sanjo to produce parts with a consistent accuracy of just 0.002 millimeters.
Over the last two decades, Sanjo has invested significantly in the heat treatment market to widen its offering. It entered the industry in 2003 by purchasing 50 percent of Rubisan shares. It could then provide a comprehensive service by including the continuous or transfer treatment required to produce individual components. Sanjo became the sole shareholder of Rubisan in 2022, increasing its production capability to 9000 tons per year across two plants.
Furthermore, its state-of-the-art technology at every stage of the manufacturing process means the business can deliver products with a broad range of high-quality surface finishes. Its deburring process uses abrasive brushes or vibrating systems to remove burrs. It can also recalibrate holes, thread through using automated machines, and bend parts in conventional presses.
Shared ownership
Despite its tremendous growth, Sanjo has retained its original values. It genuinely cares about the design process and the selection of materials, ensuring the project is destined for success from the beginning. Sanjo prides itself on precision in the manufacturing process, but also maintains high standards to guarantee quality products. The company is also flexible, adapting to its customers' needs and sustaining permanent business-to-business relationships.
These values extend to Sanjo's employees too. "Our working culture emphasizes precision, quality, and efficiency, while simultaneously rewarding the team for its commitment and contributions to the company," says Santiago. "We encourage employees' feedback and attempt to create a sense of shared ownership in the company with the aim of increasing individual motivation."
Enhanced efficiency
Sanjo is constantly innovating, with the desire to increase efficiency without compromising on quality. For example, Santiago explains: "Out-of-strip tooling is an innovative tooling technique that we developed for our customers. The integration of a secondary operation during the blanking process means we can complete the job in one step, further enhancing our efficiency." The tooling division has also produced various dies that enable other areas of the business to produce parts with sophisticated, complex geometric shapes, while shortening production and delivery times.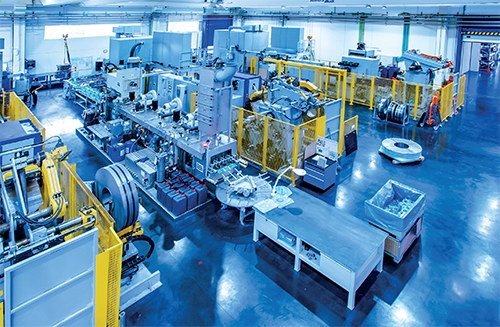 "Our multidisciplinary team meets periodically to gather experiences and innovations, which are assessed, and if appropriate, put into practice," Santiago highlights. "As an innovative enterprise, we have been awarded several state grants through the years, including one from the Center of Development of Technology and Innovation (CDTI) from the Ministry of Economy in Spain." This chimes with Sanjo's mission to be a benchmark company in the fourth industrial revolution and implement these modern principles in all aspects of organizational operations.
As well as four production plants in Europe, Sanjo opened its Virginia Beach plant in 2017 and has recently further invested in the site. "The production plant in Virginia focuses on fineblanking and secondary operations," states Santiago.
On top of funding new machinery, Sanjo is investing $10.5 million to nearly double the square footage of the Virginia Beach site, as well as to acquire new machinery and equipment. "After completion of phase two of the development, which is estimated to be in 2024, Sanjo will have 60,000 square feet in Virginia," Santiago explains. "This is an opportunity for us to deepen our roots in Virginia and grow Sanjo's North American portfolio, which we hope will continue our success in the United States."
In 2021, the business co-founded the FBA alongside China Fineblanking Technology Co (CFTC), which helped to establish its global presence within Asia. Santiago says: "The alliance was established to offer customers direct access to new suppliers and production plants and help them expand into new markets in other countries." The FBA has eight production plants across Europe, Asia, and North America, offering an ideal base for the creation of synergies, which allows customers to collaboratively develop new projects.
Sanjo is also adopting green strategies within the manufacturing process. "Metal stamping companies generally aim to recover as much scrap metal as possible, in order to reduce costs and minimize waste," states Santiago. "Sanjo recovers, restores, and resells more than 80 percent of scrap material.
"Carbon emissions come mainly from powering the machinery, lighting and heating furnaces, which is essential to the day-to-day operation of the business," he continues. "We are trying to reduce these emissions by using greener energy solutions. For example, in 2022, 470 solar panels were installed on the roof of our heat treatment plant in Barcelona to utilize green energy sources."
Turning to the future of Sanjo, Santiago concludes: "We hope to be fully prepared at a technological and human level, to face both new and existing challenges in the automotive sector. Sanjo will continue to innovate, finding solutions to difficulties as they arise, with the aim of minimizing disruption to the industry and to future generations."
www.sanjogroup.com/en