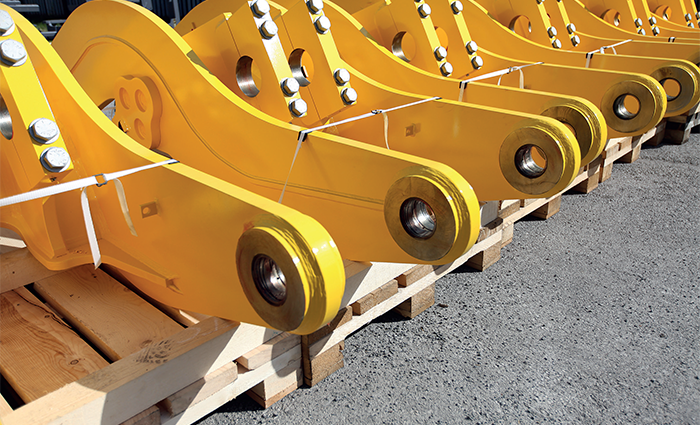 From people and processes to the planet, for PPS Group, it's all about partnerships
PPS Group (PPS) is a European leader in the large welded steel structures segment. Combining extensive experience with state-of-the-art technologies, the company focuses on development and growth, investing massively in reducing its environmental impact, modernizing and training its employees.
Established in 1955, as a state-owned company, production was focused on construction and defense equipment. At the time, all engineering companies produced some kind of defense equipment because of the country's strong ties to the Russian market, and this was the case for PPS for approximately 30 years. In 2003, a significant milestone was reached; the business became a privately owned company, and as a result, expanded its production portfolio. PPS won a huge contract with Atlas Copco to produce frames, arms, booms, kinematic components and other steel structures, marking its move into commercial markets.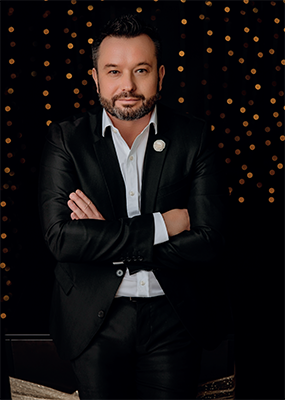 Since 2010, PPS has been a global organization, producing for 46 destinations around the world. Martin Domiter, CEO, joined the business in 2021 and shares operational insights: "Our core production program is focused on the manufacture of complex weldments and steel structures for renowned manufacturers of mining, forestry, handling, construction, and agricultural machines and machinery. From injection molding machines to the production of chassis, loaders and frames, PPS is one of only a handful of European companies able to produce such large structures, and, in particular, frames. We also have our own welding school, and, of course, while we have robotic welding processes, we have more than 500 welders, so, are able to deliver custom production."
Since joining PPS, Martin has been busy improving internal and production processes, tweaking price points and presenting PPS as a market leader. "We have a great portfolio," he explains, "and I'm working hard to ensure potential customers view PPS as a business partner. Our current technology has roughly 15-to-20 years' operational life remaining. As such, we invested approximately 16 million euros in new technology to be able to meet the needs of both existing and potential customers in the coming years. One such example is our CNC two portals 5 axel head machine. At 40 meters, it is the second largest in Europe, and will be operational in the first quarter of 2023.
"In the last two years, our turnover has doubled. This wasn't an easy feat as our factory, despite being 800,000 square meters, didn't have the operational capacity to cope, particularly in terms of material preparation. In fact, we outsourced to support this process. Material preparation is crucial to us. Before workpieces can be welded together, the welding joints must be metallically clean. For us, material preparation can account for as much as 80 percent of the original welding shop request."
Sustainable solutions
While investment in technology is important, for PPS, the skills of its workforce are critical, which is reflected in the company's approach to upskilling and the existence of its on-site welding school. Martin elaborates: "We work with local schools to attract potential employees, and highlight the fact that there is opportunity to progress professionally. There are several skill levels, and our welders are able to gain qualifications and improve capabilities.
"In fact, because of the bespoke nature of our production, approximately 70 percent of our processes rely on human skill. While we, of course, incorporate IT and automation where applicable, with 100,000 separate articles, we are not operating in a way that's easy to automate. In effect, our bespoke offering limits our ability to adapt our processes to automation. Often, when we talk about Industry 4.0, it's in terms of serial production, and that is simply not what we do."
Indeed, its skilled workforce is something that PPS doesn't take for granted. As Martin explains: "I think the company culture over the last two years has been really positive. We invest in our people to continually improve our culture and employee satisfaction. For example, we have proposed a salary increase for next year that's in line with inflation. We are also transparent, and very open with our employees, keeping them informed of organizational strategies and decisions."
This policy of openness extends to its customer relationships too. "We usually talk about partnerships when referring to our customers. The types of contracts we negotiate with our customers extend way beyond a couple of years. We've worked with some of our bigger global companies, such as Volvo and Epiroc Company, for more than 15 years. We have to be very open to sustain those kinds of long-term partnerships."
Another area in which PPS is taking steps to improve is sustainability. Approximately 80 percent of its customers are in Scandinavia, which is a part of the world well-known for making great strides in the sustainability evolution. Martin explains how PPS is striving to keep pace with this movement. "Two months ago, we manufactured dump boxes from green steel produced by SSAB, a Swedish steel mill. Its breakthrough fossil-free technology is the first true steelmaking transformation for centuries, and it provides premium high-strength steel. Additionally, from the beginning of next year, 100 percent of our power will be from green energy. We are also in the process of building a 4.2 mega-watt photovoltaic system on the roof and we aim to have installation complete in 2023, and have already switched to LED lights in the factory.
Partner of choice
"Energy, and particularly the cost volatility, is the number one topic for us, as it is for pretty much all our partners. While there is some government support, it won't be ongoing. It's a challenge, and it makes it difficult to budget and prepare price quotations when we're unable to reliably factor it in. Of course, the Ukraine crisis is also having a massive impact. Many of our customers produce parts for the Russian and Ukrainian markets, particularly for the mining industry. These markets are huge and extremely important for our partners. I can see the light at the end of the tunnel though if the crisis is resolved."
Looking to the future, Martin explains that PPS is facing huge demand from the market. While growth is important, he's keen to focus on finetuning internal processes to be able to be in a comfortable position to facilitate it. While an acquisition may be on the cards, it's not planned for the immediate future. "It would definitely be the next step for the company," he suggests, "but my expectation would be for a couple of years' time. We're looking at organic growth but also focusing on internal processes. We want to be market-leading, and continue to be the partner of choice for another 30 years. We are currently preparing to partner with a global, big-hitting business, which is a huge opportunity for us, and as such, we need to ensure we're their equal in this partnership," he concludes.
www.ppsgroup.sk