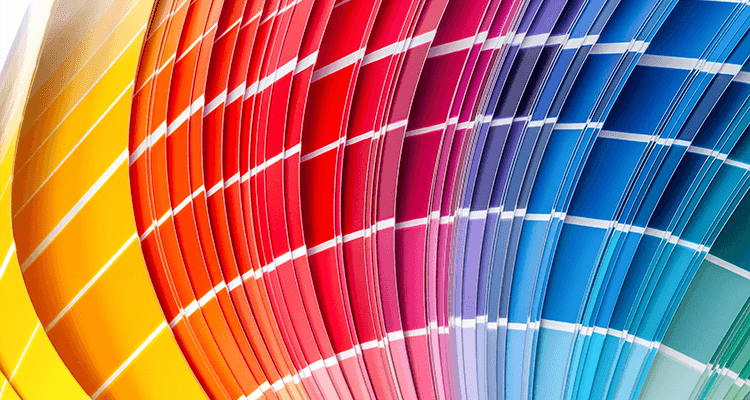 From VOC-free paints to peel-and-stick labels, explore Color Communications Innovations sustainable designs 
Color Communications Innovations (CCI) prides itself on its mission to develop, manufacture and deliver superior quality products to any business with a need for accurate color. The advanced color replication methods used at CCI enable it to serve even the most specialized of coating industries. With a focus on innovation and operational excellence it has become the premier color merchandizing and product resource in North America today. Headquartered in Chicago, CCI operates key locations across the United States, Europe, and Asia, ensuring its exceptional services and products reach a global clientele. The company's primary focus is not only on quick and timely deliveries, but also on innovation, as reflected in its name. "We assist our customers in resolving any challenges they face with their core marketing tools, enabling them to enhance their communication with clients. Our focus on color plays a crucial role in this process, as we help them leverage its power to achieve effective communication," CEO of the company, Tom Ragen, reveals.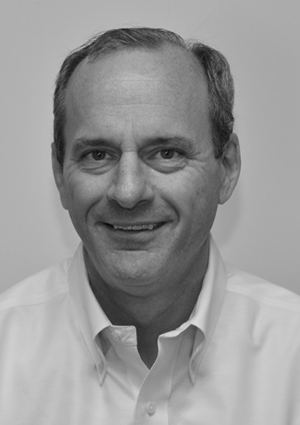 As a key innovator in the industry, CCI strives to develop new products and techniques, fostering a collaborative approach by working closely with its customers to ensure their satisfaction. Tom describes the range of services and products offered by the company. "The color tools we provide are meticulously matched to the colors chosen by our customers either online or in any of our 3500 nationwide retail stores. Instead of being given small color chips with limited options, customers can obtain an eight-inch by eight-inch color-matched sheet when they visit our stores. These sheets are peel-and-stick, enabling customers to stick them to their wall to visualize the color and determine if it meets their preferences before committing to purchasing a pot of paint. We recognize that colors may appear differently on a monitor compared to in real life. By offering this unique combination of product and service, our goal is to bridge the gap between the online and physical worlds.
"We obtained the patent for our peel-and-stick swatches process 20 years ago, although we only began producing larger versions approximately five years ago. Prior to that, we manufactured smaller one-inch color chips that were on cards. This idea originated from observing many companies getting into online paint distribution. Witnessing this trend inspired us to provide assistance tailored to their online endeavors. For instance, we would obtain a sample from a company and manufacture their paint according to their specific standards. That way, we can match the color sample perfectly," he explains.
The re-marketing of the patent led to a new business venture focused on direct-to-consumer operations. This transition involved significant changes to CCI's business model, primarily driven by software developments. "To meet the demands of our online orders, we developed specialized software that enables our customers to select their desired colors and have the peel-and-stick sheets shipped directly to their doorstep. Additionally, the software plays a crucial role in fulfilling our orders when a specific color runs out at one of our stores. In such cases, we promptly replenish the store's stock. This inventory management functionality of the software ensures that all colors remain consistently available and in stock. Another significant component of our software development efforts is our visualizer, which we launched this year. With the visualizer, customers can not only view colors but also interact with them. They can bring colors from their own images or select them from an online site, placing those colors in our visualizer. From there, they can order a sample of their chosen color which will be delivered directly to them," he adds.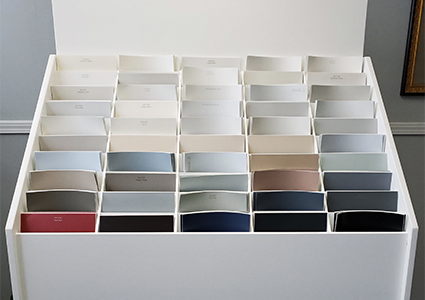 With sustainability being a key topic in today's landscape, Tom affirms that CCI has been at the forefront of implementing environmentally responsible practices, even before they gained widespread recognition as globally critical factors. "Most of what we coat or print on is certified by either the Forest Stewardship Council (FSC) or the Programme for the Endorsement of Forest Certification (PEFC). The FSC certification ensures that our products meet the required standards set by the timber trade industry, while the PEFC is an umbrella brand incorporating different national certification schemes. Both bodies aim to protect forests, promote sustainable practices, and provide end-users with responsibly sourced timber and paper products. Moreover, unlike our competitors who rely on solvents such as lacquer, CCI stands out as the only company in each of our respective markets that manufactures its own water-based paint. Our water-based paint is formulated to be 95 percent free of Volatile Organic Compounds (VOCs). This eliminates the need for extensive energy consumption to burn off VOCs before their emission into the atmosphere, resulting in a smaller carbon footprint. Despite having virtually no VOCs, our paint base retains the same essential ingredients as our customers' paints and remains odor-free without compromising color quality. This unique feature sets us apart and makes our products fully recyclable, aligning with our commitment to sustainability.
"Each of our three divisions in Ireland, Chicago and New Zealand is actively working towards its own sustainability initiatives. As an example, in New Zealand we tackle the issue of freshwater scarcity by implementing rainwater collection systems. This allows us to gather and store rainwater, which can be used for cleaning up after projects," he concludes.
CCI prioritizes innovation and customer satisfaction with its meticulously matched paints, peel-and-stick swatches, and new software. With sustainability as its core value, the company's use of certified materials and water-based paint minimizes the carbon footprint of its customers.