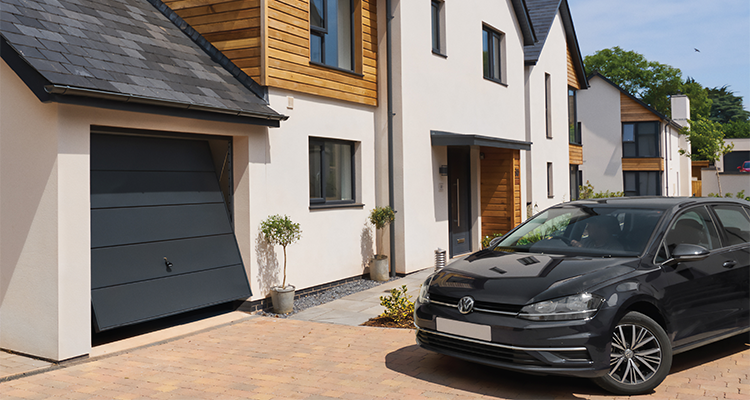 Garador engineers enhanced security without compromising on design and functionality 
A leading manufacturer and supplier of garage doors, front doors and operators, Garador Limited (Garador) has been meeting the needs of the UK market for 75 years. Operating out of its ultra-modern production facility in Yeovil, Somerset, the company utilizes German engineering expertise, enabling it to offer a range of garage doors that exceeds industry standards. Garador's extensive range of products, including up and over, sectional and roller doors, are distributed through various channels, including merchants like Jewson and specialist distributors such as Doorfit in Birmingham. Jon Watson, Managing Director, provides insight into the journey that paved the way for the company to achieve its 75th anniversary.
"Originally established in 1948 as part of Westland's Engineers Ltd, Garador was set up as part of a diversification strategy away from military products to manufacture one piece garage doors," Jon begins. "Subsequently, the iconic Garador MK1 canopy garage door was launched in 1950 and crafted from aluminum and steel due to material shortages. While early models utilized a counterbalance system with concrete weights, we now employ spring-based lifting gear. With the business' growth came expansions in manufacturing operations. In 1984, a purpose-built garage door factory was constructed in Yeovil, Somerset, where our commercial and manufacturing functions are currently headquartered. From 2000 to 2004, we invested significantly in our manufacturing plant, leading to the automation of all production lines and the transition from manual construction to streamlined processes for garage doors.
"In 2009, Garador became the first garage door manufacturer to achieve the Secured by Design accreditation, a renowned UK police security initiative. These doors were meticulously engineered to provide enhanced security without compromising on design and functionality. Five years later, we introduced the Garador door builder, an online tool empowering homeowners to customize their ideal garage door, including size, type, model, and accessories. We installed a state-of-the-art automated paint plant by Nordson in 2020 to enhance the paint coverage on our doors. Furthermore, in 2021, we introduced a new range of side-hinged garage doors, catering to the evolving demands of the market," he details.
Garador is actively engaged in overcoming the labor shortages currently facing the industry. "We prioritize the growth and development of our staff through continued professional development training and recognized qualifications. Our apprenticeship program offers young individuals the opportunity to begin their careers in manufacturing, providing on-the-job training, mentoring, competitive compensation, and comprehensive benefits.
"Additionally, we also support our distributors by offering access to product and installation training courses held at our dedicated facilities in Yeovil. These courses greatly enhance product knowledge, technical skills in door fitting, and customer service, ensuring homeowners receive a superior service compared to that of our competitors. Our product training courses provide comprehensive guidance on the wide range of available doors, including surveying, specification, and pricing. The installation course covers the fitting of our entire Garador garage door range, with input from our experienced team," he informs.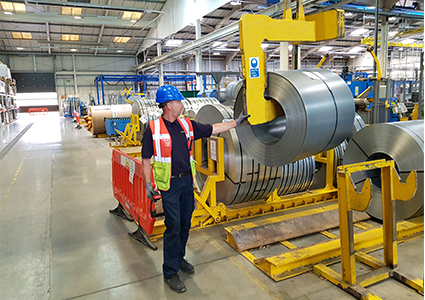 Aside from its comprehensive training program, Garador's longevity can be attributed to its work culture, which Jon discusses in more detail. "We do our best to ensure working at Garador is a rewarding and enjoyable experience for our team of over 140 staff. We foster a culture that is friendly, positive and values continuous improvement and excellence at every stage. Manufacturing garage doors is not just a job for us; it's a passion, and we strive for excellence in the quality of our products. I would say that passion for our products and dedication to our customers are at the heart of what we do. Moreover, fostering collaboration and teamwork is paramount at Garador. We place great emphasis on open communication, encouraging the sharing of ideas and opinions that actively contribute to the enhancement of our garage doors and the quality of service we deliver. Above all, we have a family-like atmosphere within our business, extending to our customer base. We prioritize building strong, personal relationships with our customers, and their appreciation for our approachable nature is evident in our day-to-day interactions," he explains.
After a comprehensive discussion about the company's operations, Jon goes on to share that one of Garador's top priorities is environmental responsibility and has been for the last two years. "We have been actively addressing our energy security since the onset of the UK energy crisis in 2021. In 2022, we initiated a comprehensive feasibility study to explore various renewable energy options. Following careful consideration, we made the decision to harness solar energy as a sustainable power source for our Yeovil manufacturing plant. This year, we successfully installed more than 1600 solar panels on the roof of that facility, accompanied by inverters to convert the electricity from DC to AC for efficient utilization with our plant machinery. This implementation has led to a remarkable reduction in our energy consumption, resulting in a substantial decrease in our carbon footprint. As a result, we have not only lowered our operational costs but have also significantly improved the environmental sustainability of our manufacturing processes. In addition, we are currently engaged in an ongoing initiative to strive towards becoming a carbon-neutral business," he says.
With this in mind, it's clear that Garador is on a mission to remain an innovative force within the industry by developing new products while pursuing energy self-sufficiency. Building on a legacy of engineering excellence, the company is poised to set new industry standards.