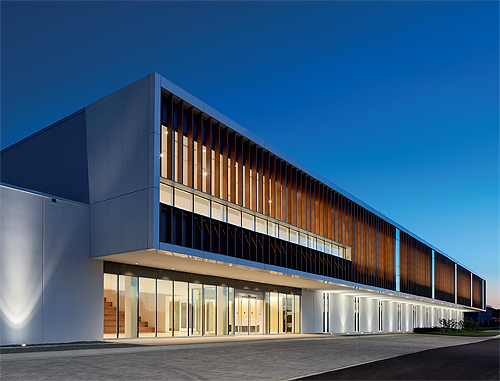 Smile for the world
Celebrating 100 years in business in February 2021, GC Corporation continues to strive to be the world's number one manufacturer of the highest quality dental care products
The foundations of GC Corporation can be traced back to 1921, in Tokyo, Japan, when three young Japanese chemists graduated from Tokyo Imperial University (now the University of Tokyo) and founded their own small laboratory, with the aim to realize domestic production of dental materials in Japan, and export them to the rest of the world.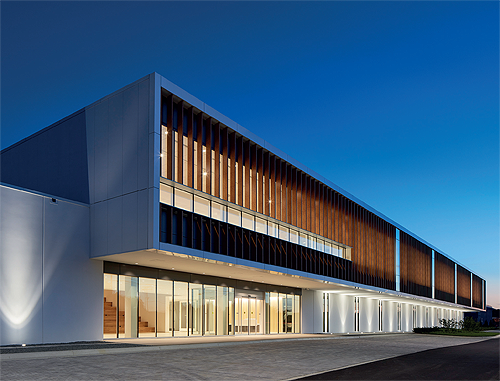 Taking inspiration from the likes of General Electric Company (GE) and General Motors Corporation (GM), they named their startup 'General Chemical Laboratory (GC Laboratory)' and in February 1922, they presented their first product – Standard Cement – at a Dental Association meeting in Tokyo. While not a success in the market, this first product taught the founders of GC Corporation some valuable lessons, including the importance of thinking from the customer's standpoint, and a commitment to quality. Embracing these ideals, they continued to hone their product, until they finally completed Crystalline Cement in 1925 – a product that could compete with American imports.
Exports began in 1935, and over the ensuing decades, GC expanded its business both in and outside of Japan, in Europe (Belgium), America, China and India. In 2013, aiming to achieve a true globalization of GC Group, GC International AG was established in Luzern, Switzerland, with the aim to support business development outside of Japan. Former company president Makoto Nakao moved from Tokyo to Luzern, to spearhead the operation. Currently Makoto Nakao is a Chief Corporate Advisor of GC Group and Chairman of GC International AG, while his son-in-law Kiyotaka Nakao is President and CEO of GC Corporation and GC International AG.
As one would expect following a century of product development and research, GC has come a long way since its first package of Crystalline Cement. Today it manufactures and distributes a wide variety of dental materials, equipment and devices including dental cements, preventive care products and dental chairs. It is also actively involved at the leading-edge of product categories such as the development of diagnostic devices through the application of tissue engineering and genetic technology.
What unites these segments is the commitment to quality and customer-oriented product development that stemmed from its founders, and as Makoto Nakao noted, this approach is a major part of its corporate philosophy and the core value of 'SEMUI'. "SEMUI translates as 'true products that are made for the good of others, not for your own sake'. In other words, they co-exist for mutual benefits," he explained. "GC has continued its group-wide efforts to contribute to global society, through the improvement of oral health. We believe that advancing and supporting the interests of good oral health on a global scale can change lives for the better, and we strive to demonstrate that commitment every day."
GC's dedication to oral health is delivered via its range of over 600 different product types marketed in over 100 countries. The business endeavors to create high quality products through the close collaboration of its research and development (R&D), manufacturing and sales departments, unified through Evidence-based Dentistry (EBD) – the accumulation of data on clinical efficacy and safety. Ensuring that its customers are kept fully aware of the latest developments in not just GC's products but also the wider dentistry sector is of the utmost importance to the Group and as Mr. Nakao stated, its communication to customers is a key differentiator that sets the group apart from the competition.
One example of how GC communicates with its customers – dentists, dental hygienists and dental laboratory technicians – is the GC Membership Society. This was established in 1956 and provides a variety of services including information on GC's new products, sharing the latest academic information, training of clinical techniques and educating staff for a dental office. This membership started in Japan and has been expanded to other countries in East Asia and the European region.
Mr. Nakao shared some further details of other GC activities that illustrate this philosophy. "In 2011, when we celebrated our 90th Anniversary, we established a new GC Corporate Center in Hongo, Tokyo, moving our headquarters' functions and creating several floors specifically designed for sharing information with our customers," he said. "Having designed this site to be a center for the dissemination of useful dental health information, we hope that it will create new value as a space that can be used for communicating with the public regarding various issues related to dental care.
"In Europe, we recently launched the 'GC Get Connected Smile Program', a customer loyalty program, offering product information, hot topics in dentistry and the supportive tools needed in our customers' daily practice," he added.
Clearly a cornerstone of its success, GC's dedication to communication is partnered with its focus on product quality. This latter area is of particular significance, as Mr. Nakao noted: "GC introduced GC's Quality Control (GQC) in 1981 and following this we have continuously promoted and pursued the improvement of corporate quality, and our efforts and achievements have been highly recognized.
"As a result of our company-wide efforts, GC received the 'Deming Application Prize (current Deming Prize)' in 2000, the 'Japan Quality Medal (current Deming Grand Prize)', the highest echelon in quality management in Japan in 2004, and was ranked 1st in the '9th Quality Management Level Survey' (conducted by the Union of Japanese Scientists and Engineers (JUSE) in 2016.
"Furthermore, within GC Group, GC Dental (Suzhou) Co., Ltd. received the 'Deming Application Prize' (current Deming Prize) in 2010, and GC America Inc. received the 'Deming Prize' in 2014. GCA was the first US dental company and only the fourth company in the country to earn this world's oldest and most widely recognized total quality award. For the recognition by the European Foundation for Quality Management (EFQM), GC Europe won the 'Global Excellence Award' in 2019."
Two further areas that stand at the top of the agenda for GC Group are its dedication to geographic expansion and its determination to create new and innovative products that meet the needs of customers across the world. Under the leadership of GC R&D Center in Itabashi, Tokyo, its operations/associates including GC Prostho Research Center (Aichi, Japan), GC Laboratory Europe (Leuven, Belgium) and GC Laboratory America (Chicago,
Having mentioned GC's Chicago R&D operation, Mr. Nakao then went on to describe GC's new $25 million facility in the US, which includes manufacturing, R&D and office space. "The new GC America building supports two pillars of our company's philosophy. First, is the philosophy of SEMUI that we mentioned earlier. Second, is the idea of 'Nakama Spirit.' Every GC employee is referred to as 'Nakama,' meaning 'GC associate,' regardless of what position they hold. This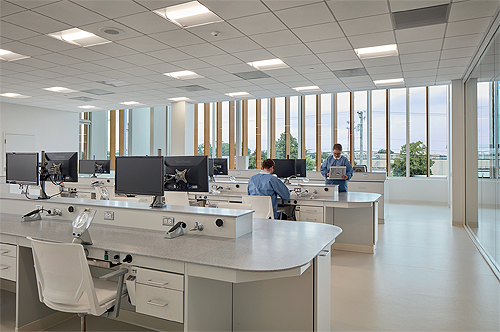 idea was established with the conviction that a company's energy comes from every member of the Nakama, rather than just the executives"This new building was created to unify our associates by bringing them under one roof and will not only benefit our Nakama but ultimately our customers, too. It will allow us to better serve the dental community, as well as the general public, with our new state-of-the-art education center. Our goal is to realize a Communication Loop' and create a new 'Ba : Creative Space' in the facility. 'Communication Loop' is a concept based on the conviction that communication can help trigger new innovative ideas, whereas the concept of 'Ba' is based on the conviction that creative space can help bring information and mental interaction to generate energy for all Nakama."
Undertaking all of its work based on the fact that 'a company's success depends on the quality of people working there' is part of GC's approach to quality management, which it inherited from the principles of the three founders. GC works hard to establish and improve the internal environment of the company so that its staff can 'take on a challenge without fear of failure, respect each other, maximize their skills and capabilities and carry out positive thinking.' "We want to cultivate individuals who think proactively and take appropriate action and flexibly cope with change," said Mr. Nakao. "In addition, we think it is essential that all GC associates should share and pass down the identity of our organization to future generations. On our 90th anniversary in 2011, we completed a book called 'GC No Kokoro' with the aim of letting all GC associates across the Group learn and acquire our fundamental values and ways of thinking, so that they can practice our corporate philosophy SEMUI in their day-to-day work. With this book, we conduct group-wide education, and we also organize special training for candidates of future executive members."
GC is not only dedicated to enhancing the lives of those inside its factories, but is also devoted to the wider community and the environment – and even the planet as a whole. "We continue to invest in green initiatives throughout the world and in the US and Japan, our factories are ISO 14000 certified," confirmed Mr. Nakao. "Recently, GC America was awarded a contract for a solar panel project that will help this 200,000-square facility to create 60 per cent of its electrical needs from solar panels for the year, and it will pursue ISO 26000 certification in 2022.
"Our largest factory in Gotenba (Fuji Oyama Factory) is recognized as a 'Green Factory' by Japanese organizations, and the GC Mexico operation is being established in a building with sustainable design features." Furthermore, the Fuji Oyama Factory has been given the 'Minister of Economy, Trade and Industry Award' for excellence in environmental activity.
The operation in Mexico Mr. Nakao mentioned is part of GC's focus on expanding into South America and increasing its presence in these regions. "GC Mexico and GC Brazil are important areas for GC in the future, and we expand our warehousing and manufacturing in local areas as part of our strategy to get closer to markets/customers and end users," he confirmed.
Alongside its physical expansions, and green initiatives, GC also has another key project underway, and this one is to optimize its supply chain and upgrade its ERP systems. Called 'Henka' (which stands for change) it will enable GC to create flexible and efficient supply chain management to service customers faster and more effectively in order to increase service levels with ever changing end user expectations. "We are optimizing our internal processes to prepare our organization for the next 100 years," Mr. Nakao explained. "With our global footprint, it is very important for our associates to work across the same operating systems/processes in order to increase efficiency among our Nakama.
"As business and dental professional needs/expectations are changing, how we reach our customers and how we manage the efficiency of our sales force becomes more and more important. It is crucial for our company to listen and effectively adapt to the needs of our customers/end users and patients. CRM is very important and in this digital world, GC is focusing on CRM activities and enhanced digital marketing/reach programs through our salesforce and other avenues."
As we go into its centenary year, GC Group sees its purpose as more than simply manufacturing the highest quality products. It always keeps a view of its higher purpose in mind, which is to improve people's quality of life (QOL) and make a positive contribution to a healthy society. "In September 2013, we opened a space called 'Kamulier', which aims to propose concepts to help people achieve the keys to wellbeing and longevity through a healthy chewing function," said Mr. Nakao.
"Dental care is expected to play an even greater role in the future, and GC is adapting to global changes, such as aging and the increased attention to health, by committing to contribute to the 'Century of Health' and promoting the creation of a society focused on health and longevity. Together with our associates, we are striving to make a company that delivers health and strong smiles to people all around the world."
Aiming to support this social trend, GC established the 'Foundation Nakao for Worldwide Oral Health' in Luzern, Switzerland in 2018, and have been providing grants to academic and clinical researches of oral health, and supporting activities to raise awareness for the importance of oral health across the world. "In close collaboration with (major) international dental organizations such as FDI and IADR, we are determined/planning to further expand our activities," said Chairman of the Foundation Board Makiko Nakao.
Lastly, Chief Corporate Adviser Makoto Nakao closed this interview, stating; "The workplace should be an ideal place for the realization of the vision of each and every 'GC Associate' (employee). A 'system' for work should always be the basis for creation of a 'better system'. Our company has its unique culture developed over one hundred years. These three fundamental components of a company, people, system and culture, will never be replaced over time. All GC Associates, including our predecessors and future members, always share and pursue the same Vision. Our Vision Management forms GC. We are determined to follow our own path, believing if we keep a light on in dentistry, a small field of society, the light will brighten other fields as well, and eventually we will be able to brighten society as a whole."
GC Corporation
Products: General manufacturer of dental care products
www.gcamerica.com